'RHOC': Tamra Judge Admits She 'Protected' Shannon Beador While Filming — 'We Covered Up For Her'
Amid rumors that Tamra Judge could be heading back to Real Housewives of Orange County next season, the CUT Fitness owner continues to speak out about the current cast. Judge has revealed which of her former co-stars she thinks should be fired.
She's also admitted that she 'protected' Shannon Beador and "covered up for her" when filming RHOC.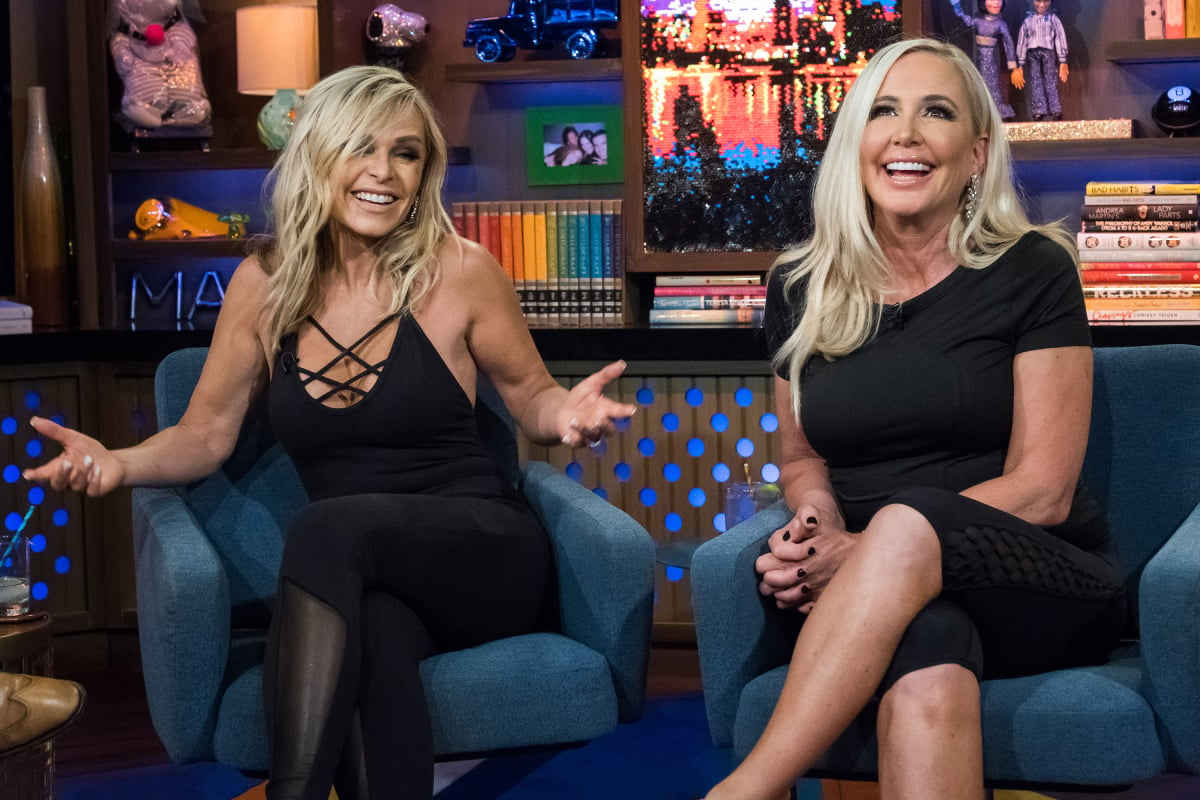 Tamra Judge admits she misses 'Real Housewives of Orange County'
During a recent appearance on Access Hollywood's Housewives Nightcap, Judge admitted that she misses being part of the RHOC cast. Judge left the Bravo reality show in January 2020 after 12 seasons as a full-time cast member.
When asked if she would like to return next season, the 52-year-old said she would. But, she had some conditions.
"I miss it. I'm not going to lie. I totally miss it. So given the perfect cast, oh absolutely. With the current cast right now? No, thanks!" Judge confessed. "I know the current cast, and I've been on the show long enough that I know what works and what doesn't."
Judge then called out her former co-star Emily Simpson, saying that she "needs to go." She said that she can't believe that Simpson has gotten three seasons because "she's boring." Judge added that Simpson is "trying too hard" and she's not cut out for RHOC.
"I never felt she fit into the crowd," Judge said.
The 'RHOC' alum says she 'protected' Shannon Beador
After Judge left RHOC, she had some kind of falling out with Beador. The former besties have not been on good terms, as Beador has become close to Kelly Dodd. And their Tres Amigas girl group with Vicki Gunvalson is no more. Now, Judge thinks it's time for Beador to get a demotion.
"Shannon Beador should be demoted to a friend. I think [she's nothing without the Tres Amigas]. I was worried when both Vicki and I were off [the show]. We protected her, babied her. We covered up for her [and] made sure [a lot of stuff] didn't come out," Judge revealed.
The Vena CBD owner then claimed that Beador has a drinking problem. She says it comes up every season, and she finds that "heartbreaking." Judge says that she's tried to talk to Beador about it. And some of the girls in the current cast have also tried to address the problem. However, Judge says that Beador "doesn't want to hear it."
Judge has talked about this issue with Braunwyn Windham-Burke. And the mom-of-seven told her that until Beador admits she has a problem, "she's never going to change."
In response to Judge's accusations, Beador told Hollywood Life she "wasn't [the one] crying in a bush at the end of Season 14. I don't take my top off and jump in the pool naked. I keep my Spanx on!"
Beador added that she's faced accusations of being an alcoholic for seven seasons. And, she's tired of denying the claims.
"At this point, I know who I am. My family and friends know who I am, so you want to try it again for an eighth season if I'm back? OK," Beador said.
Does Tamra Judge think Bravo should fire Kelly Dodd?
Judge also touched on her ongoing feud with Kelly Dodd. She admitted that she has mixed feelings about the controversial RHOC star. Judge isn't a fan of Dodd's comments about the pandemic. However, she doesn't think Bravo will fire Dodd anytime soon because RHOC needs her. Judge said that the cast is just too weak without her.
"I think what she's done on social media has been horrific," Tamra noted. "So many people have been sick and lost loved ones, and [she's] mocking it. It's reckless. However, the cast right now is so weak that I think she's one of the only polarizing cast members on the show."
Judge is pretty sure that Dodd will keep her job at least one more season. However, she says there's a possibility that the network will make an example out of her. Judge says that executive producer Andy Cohen "doesn't mess around." And, she heard that Dodd said some things at the reunion that "might not go over very well."
Real Housewives of Orange County airs Wednesday nights on Bravo.