Tamra Judge Drops Bombshell on Why She Unfollowed Andy Cohen and 'RHOC' Co-Stars After Quitting Show
Tamra Judge from The Real Housewives of Orange County quit the show after 12 seasons. The fitness guru walked away from the Bravo reality series even when they offered her to come back in a limited role. Judge has been having a hard time coming to terms with the idea she's off the show and lashed out on social media. After she made the announcement, fans noticed she wasn't following most of her RHOC co-stars and Andy Cohen. Following days of speculation, we now know the reason behind all the drama.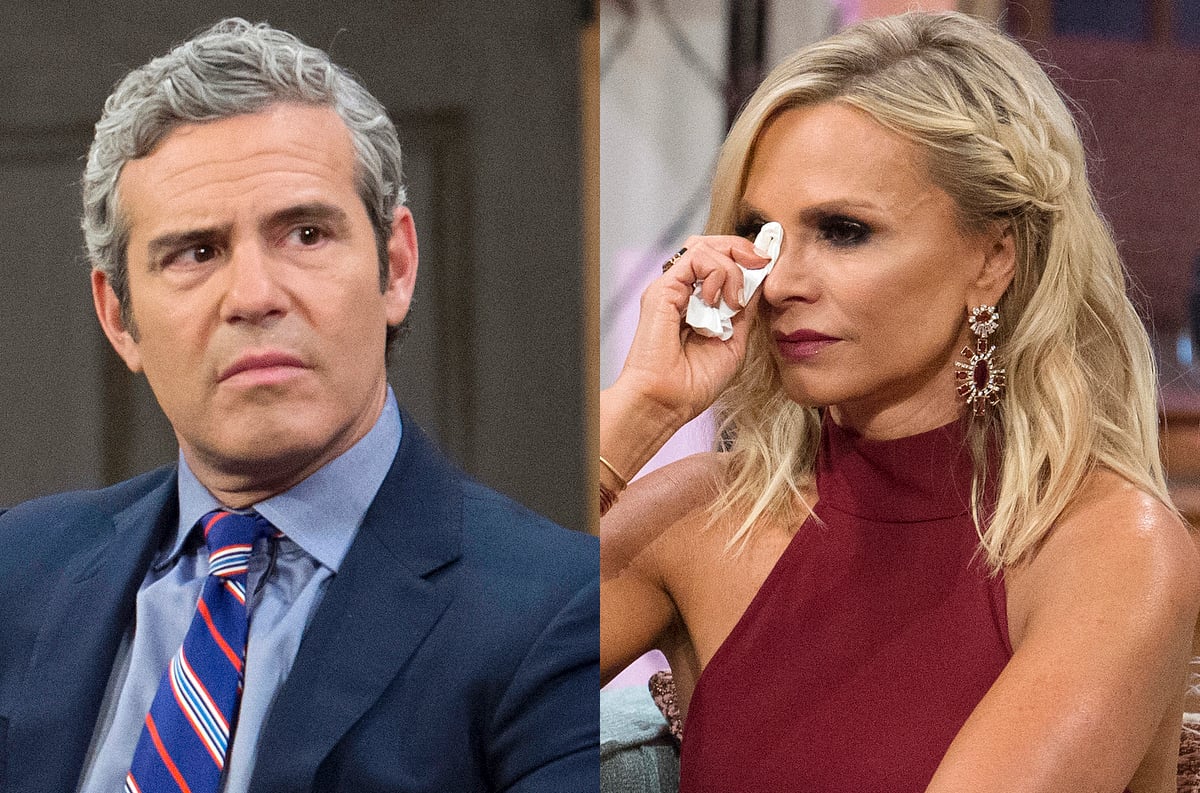 Before his late-night television show, Cohen went live on Instagram to talk to fans. As he was broadcasting, he saw that Judge joined and made a request for her to join. Fans were able to witness the first time the Bravo personalities came face-to-face to appease all the rumors around their alleged feud.
"I heard today you unfollowed everybody, including me," Cohen asked.
"No, I actually did that when I got the news," Judge replied.
The former housewife goes on to explain she was camping when she got the news. She was in the belief that she was going to get picked up for another reason. When she got reception back on her phone, the production office told her to call them.
"Because I knew it was going to be a sh**storm, I didn't want to read about it. I didn't want to see it so I unfollowed everybody. It was just my instinct," Judge explained. "Now I'm good and I've accepted it."
Tamra Judge loves Andy Cohen
In a separate interview, Judge had dispelled rumors that she was mad at Cohen.
"I love Andy [and] I will always have a close friendship with him," Judge told Champion Daily about what she thinks of Cohen. "I enjoyed my 12 years on Bravo but I knew it was coming to an end. I'm not mad about Bravo's decision but I am sad to lose a family that I love so dearly."
Judge has taken the time to grieve the loss of her 12-year job and knows she will be fine.
"I need to process it the only way I know how…. Out of sight, out of mind," she added. "I'm going to absolutely be okay. I have a wonderful family and created two lucrative businesses. I keep reminding myself- 'don't cry because it's over, smile because it happened,' which is a quote from Dr. Seuss. Thanks to all my fans for all the love and support you've given to me these 12 years, and I look forward to you continuing to follow my journey."
Andy Cohen finds out he was unfollowed by Tamra Judge
Cohen called into Radio Andy on Sirius XM to talk about the RHOC cast shake-up. This is when the Watch What Happens Live host found out Judge had unfollowed him on social media, something that he wasn't aware of at the time. He also explained that Judge was offered a limited role in the new season of the show but turned it down.
"We had offered her three episodes to come back and kind of wrap out her story. … That is true," Cohen said. "She didn't want to do that. Look, she's been on the show for 12 years. We wanted to give her a send-off."
Cohen also added that he's hopeful Judge returns to RHOC in the future.
"I'm hoping, and this is not lip service, that she will come back in some form, either this season or in the next couple," Cohen said. "Because I just feel like she is someone that I am always interested in, I always want to check in with her on. She has been an incredible Housewife, she really has. She's been dramatic, she's vulnerable… she has been great."
Season 15 of RHOC is set to start filming in the coming weeks with a possible air date for the summer on Bravo.