'RHOC': Tamra Judge Exposes Message From Dr. Deb, Braunwyn Windham-Burker's Mother
Tamra Judge might have quit The Real Housewives of Orange County but she is still heavily involved in the storylines. The fitness enthusiast does not appear on the Bravo show anymore but she left breadcrumbs of juicy drama. Braunwyn Windham-Burke revealed that her mother, Dr. Deb, called Judge to reveal she was an alcoholic. However, the former housewife is showing up with the receipts and explaining what happened.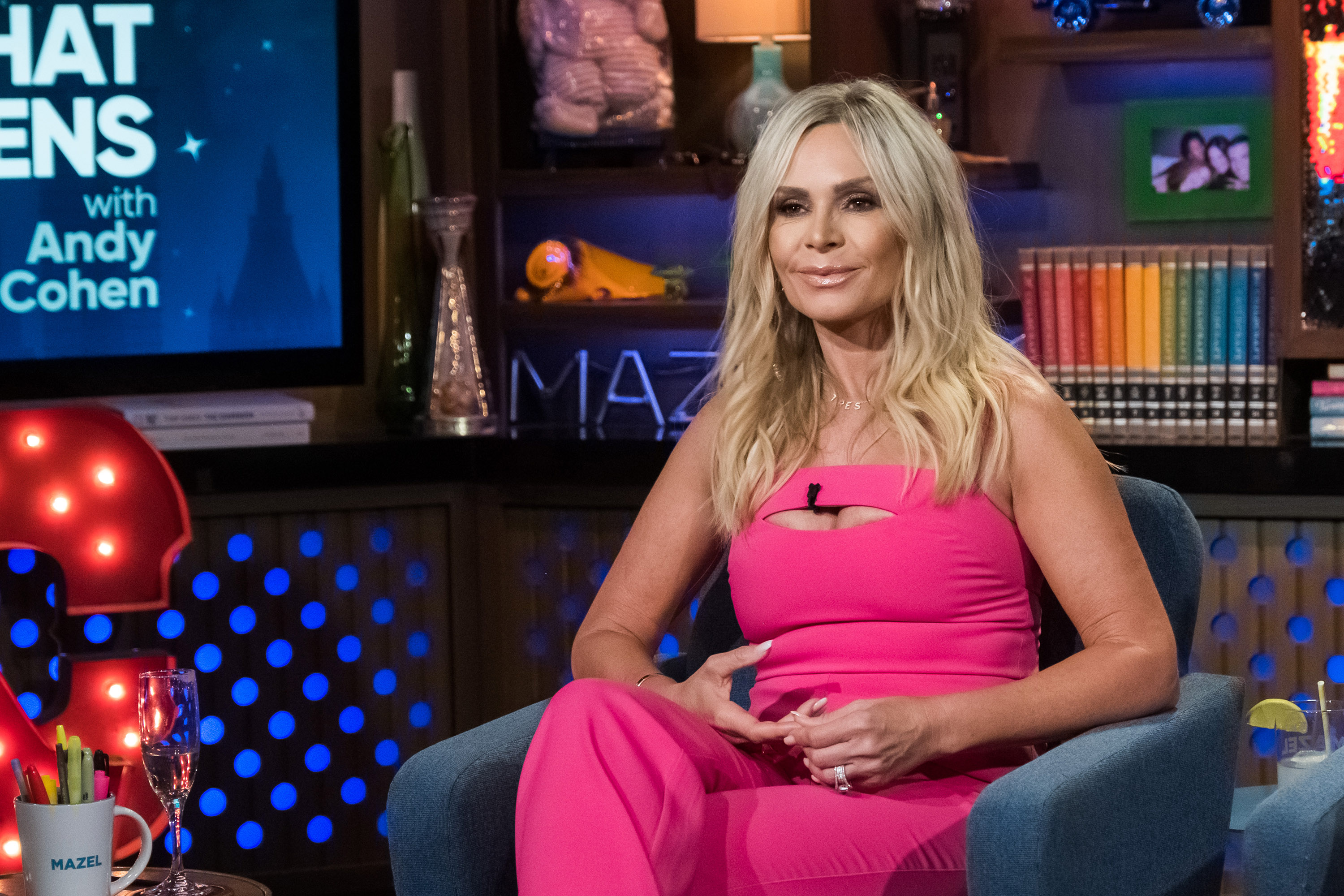 What did Dr. Deb tell Tamra Judge?
On the latest episode of RHOC that aired on October 21, Windham-Burke told Shannon Beador that she was forced to confess to abusing alcohol. The reason for this was because her mother had talked to Judge and revealed that she was struggling to maintain sober.
With Judge being in the middle of the drama, she took to Instagram to answer questions from her fans. One viewer asked the real estate agent if Dr. Deb had really reached out to her to tell her Windham-Burke was "an alcoholic."
"Complete lie," Judge replied back sharing her answer on Instagram Stories. "We dm on Instagram and she reached out to ask me how Simon [and] the kids were doing. After answering I said 'I hope you and B are in a better place.'"
RELATED: 'RHOC': Tamra Judge Puts Shannon Beador on Blast and Clears up Drama
Tamra Judge and Shanon Beador are not friends anymore
Beador fell out with Judge and Vicki Gunvalson after the latter two were not asked back to RHOC Season 15. The three housewives were so closed they called each other the "Tres Amigas." However, things started getting suspect for Judge as soon as she announced she wasn't returning.
"As soon as we're not on the show anymore, she just doesn't have any time for us anymore and it really just kind of hurts my feelings," Judge told ET back in April. "I felt like on the show, off the show, whatever, she was my friend, you know? I helped her through this divorce, I spent hours in the middle of the night answering phone calls."
With the new season of the reality series returning, Beador finally broke her silence as to why she fell out with her former friends. It turns out that Beador is only able to maintain a friendship if they live close by to her, at least that's what she said during a recent interview.
"I really have no reason to be around them anymore," Beador told Entertainment Tonight. "We live, like, 45 minutes away from each other, so it's not like we're in the same social circles or anything like that. I don't know when I would ever potentially run into them again."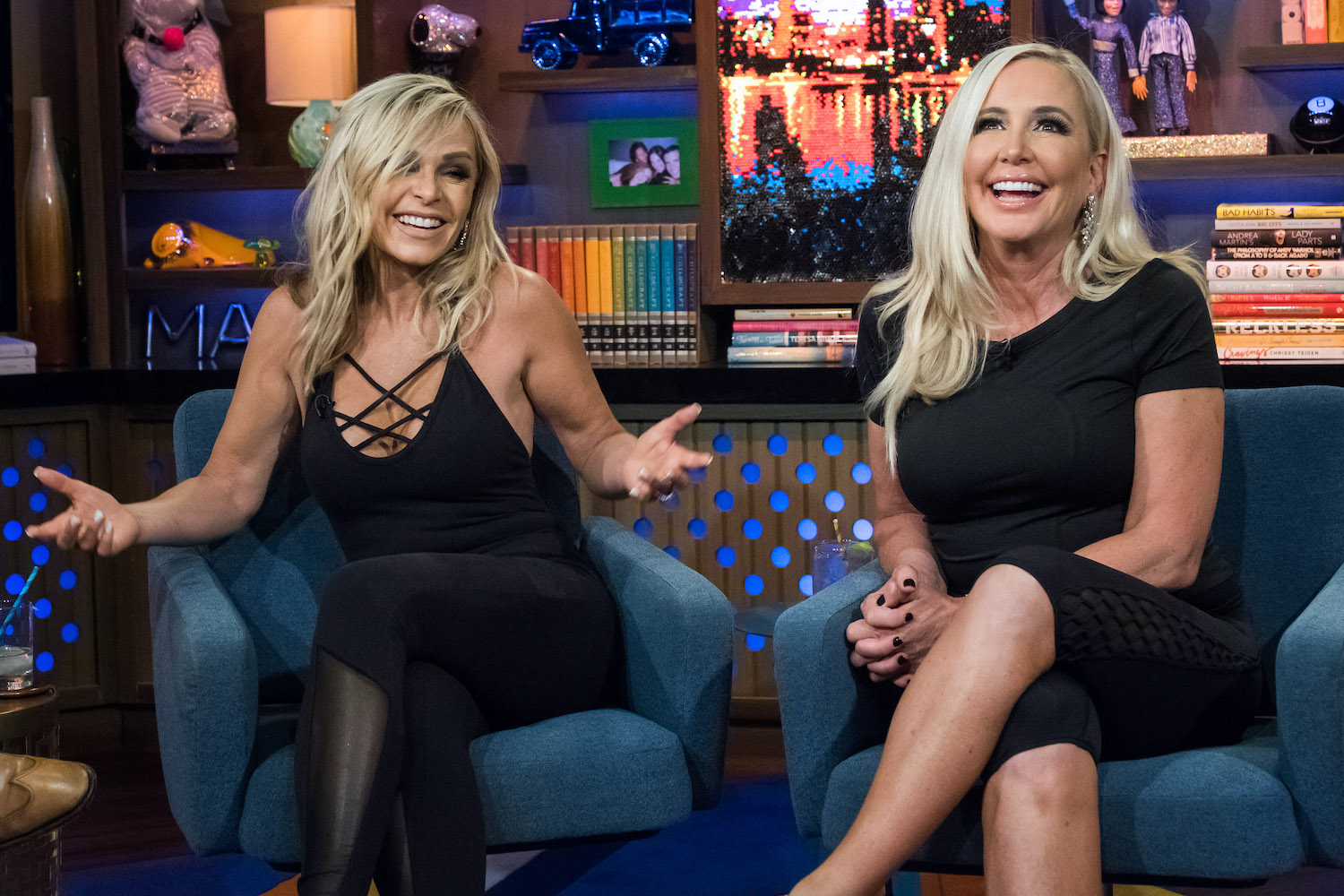 RELATED: 'RHOC' Alum Vicki Gunvalson Fires Back at Shannon Beador, Calls Her 'Selfish' and 'Narcissistic'
Tamra Judge breaks her silence
After Judge read Beador's comments in the press, she did not hold back and let her opinion of the situation be known. Judge took to Instagram to share her thoughts about what Beador had said as her reason for not being friends with her.
"In my experience, loyal friends don't constantly tell you 'I'M A LOYAL FRIEND,' if they do…. they are full of self-deception," Judge posted. "Turning your back on a friend because they live 45 minutes away and don't party in your circle anymore, isn't any kind of friend in my book."
For now it looks like the "Tres Amigas" are a thing of the past and there's not a path for reconciliation.
The Real Housewives of Orange County airs Wednesday nights at 9 p.m. ET on Bravo.