'RHOC': Was Tamra Judge Fired for Season 15? Bravo Star Reacts After Deleting Orange from Instagram
Tamra Judge's orange is not secure for season 15 of 'RHOC'. Fans began speculating she was fired after she removed the icon from her Instagram profile.
Tamra Judge has been divisive for fans on The Real Housewives of Orange County. Some viewers think she is the only veteran housewife still bringing drama while others think that it's time for her to leave. Season 15 is set to begin production soon and no casting decisions have been made. After Judge eliminated references to RHOC from her social media profiles, fans started speculating if she had been fired.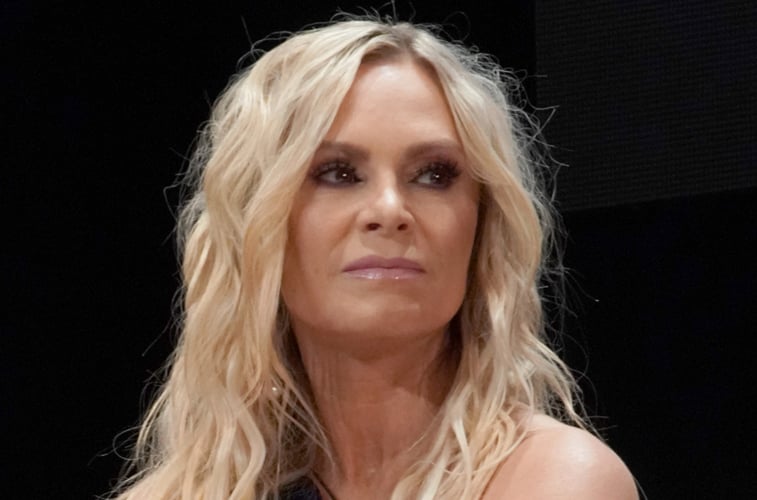 Housewives blogs are reporting that the ladies from Southern California would be getting their contracts this week. Everything coincided with Judge eliminating the orange from her Instagram profile. Fans of the show believed that it indicated the fitness enthusiast was fired and would be returning.
When a fan asked Judge where he orange had gone, she replied saying, "people look [too] deeply into things."
To ease off fan speculation, Judge reinstated her orange to her Instagram bio.
Is Vicki Gunvalson returning?
The OG of the OC, Vicki Gunvalson, was demoted to a friend for season 14 of RHOC. Her return as a full-time housewife is still not for sure although there are rumors she's getting back her orange.
"Vicki is going to be coming back as a full-time housewife next season," a source told Radar Online. "She gave Bravo an ultimatum. She said she would only come back if she were full-time, and they agreed."
Gunvalson reportedly "negotiated a deal" with producers of returning only if she "dropped the lawsuit" she had filed against them.
"One of the reasons Vicki dropped the lawsuit was because she negotiated a deal that she would return to the show," the insider added.
After the RHOC reunion, Gunvalson gave an ultimatum to the network and said she would only return as a full-time cast member.
"First of all, when they told me I was going to have a reduced role, I said, 'I'm never a Friend. I started this franchise. I'm never going to be a Friend.' They said, 'We'll never use those words.' And they've been using those words," Gunvalson told Entertainment Tonight. "I will never come back part-time. I'm either all in or all out. I'm not a part-time girl."
Gunvalson, who runs a successful business, feels she deserves her orange as she is an original cast member.
"I run a big insurance company and I'm having my best year ever with that. What gives me more peace, you know, I love Bravo and I love my journey here, but they're not ever going to do this to me again, because I don't deserve that," Gunvalson added. 
Andy Cohen promised cast shakeup
Andy Cohen, who is still credited as a producer on the franchise, promised a cast shakeup for season 15 of RHOC.
"The casting for next season is some of the best castings we've had," Cohen recently shared on Jeff Lewis Live. "No matter how it shakes out, it's going to be great because we have great casting."
He didn't reveal any details but did mention that Braunwyn Windham-Burke, who joined in season 14, was one of his favorites to return.
News of RHOC season 15 casting should leak once production for the show starts, which is in the coming weeks.