'RHOC' Alum Tamra Judge Fires Back at Lydia McLaughlin, Calls Her a 'Hypocrite'
Tamra Judge is one tough cookie and the former The Real Housewives of Orange County showcased it on Instagram. The realtor fired back at her ex co-star Lydia McLaughlin after she gave an inflammatory interview. In the latter, McLaughlin called Judge "pathetic" for not letting go of the Bravo reality series after exiting the franchise. Now, Judge has reacted on social media calling out McLaughlin in a heavy way.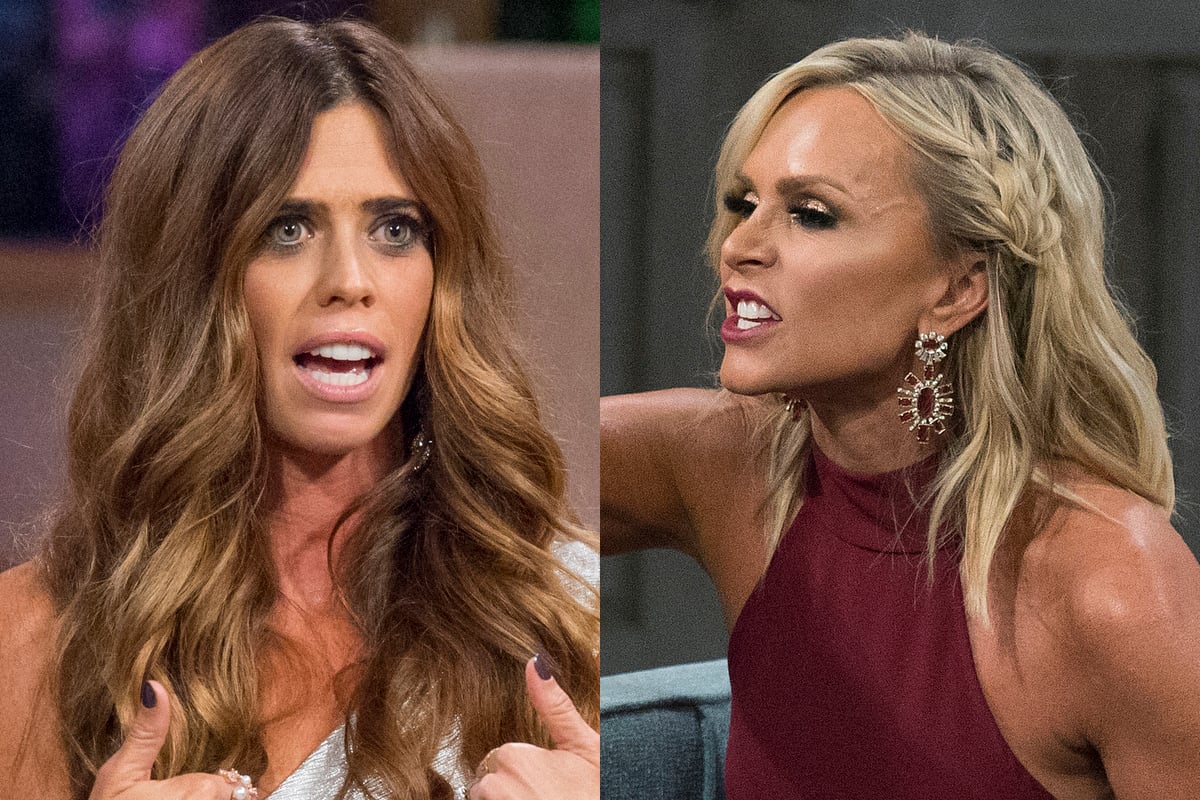 What triggered Tamra Judge?
Judge is not one to sit back and take a verbal beating, especially from one of the RHOC ladies. McLaughlin was promoting her new web show Glitter Town when she was asked about her former co-stars. In particular, the reality TV personality talked about Judge and Vicki Gunvalson's departure from the Bravo series.
"I felt like it was a long time coming, honestly," she told Bravo's The Daily Dish. "I think it's a good switch-up. I'm excited to see what the cast does."
Although McLaughlin said good things about Gunvalson, she wasn't as kind to Judge.
"I do know that Tamra…she's not letting it go," McLaughlin added. "She's still talking about it. I just feel bad for her, it's kind of like, OK, you need to move on and do something else. She's talking about the next season, and I think it's a little…it sounds pathetic." 
How did Tamra Judge react?
To say that Judge took McLaughlin's words not well is an understatement. Judge took to Instagram to react and read McLaughlin her accomplishments and how she is completely wrong about her.
"Please don't feel sorry for me sweet Christian girl, I'm doing just fine," Judge posted, then deleted, but thankfully saved by Comments by Bravo.
Judge went on to list that she has several businesses that include her CBD line and her gym, a real estate license, her family, and "a new TV show in the works (not an online series that I had to pay for myself)."
"I watched one of your episodes, the one where you talk about empowering women and lifting them up," Judge continued and added an emoji with the rolling eyes. "Great episode, hypocrite! I truly wish you all the luck in the world and that you become [extremely] famous, like you've always desired."
Judge also replied directly to McLaughlin saying "she's not letting go," by stating she walked away from RHOC even though they offered her a limited role for season 15. She also explained that when she goes on interviews they obviously ask about Housewives as she was there for 12 years.
"What's truly pathetic is your judgment and lies," Judge added. "It's funny, the people that know you the least always have the most to say. If anyone needs to move on, it's you. Here's your 15 [minutes] of fame… enjoy! [By the way], Vicki don't love you."
Tamra Judge and Vicki Gunvalson throw shade
Former RHOC stars, Judge and Gunvalson, recently went out on a brunch date and shared the moment with fans. When they both took to Instagram Live, they didn't miss an opportunity to throw some shade.
"They filmed the season finale two nights ago and oddly enough, we weren't invited," Judge revealed in the video.
"And guess what?" Gunvalson chimed in. "The episodes are down to 12 versus 22… Maybe there's no content because they are fake bit**s."
Kelly Dodd, who is returning to RHOC Season 15, clapped back at Judge and denied their season was cut short.
The Real Housewives of Orange County returns to Bravo on Wednesday, October 7 at 9 p.m. ET.