'RHOC': Tamra Judge Fires Back at Kelly Dodd Over 'Lies' and Gretchen Rossi Comparison
Tamra Judge might not be a full-time cast member of The Real Housewives of Orange County but she still feuds with her former co-stars like if she was. The iconic housewife is not one to shy away from drama especially if it's an attack from Kelly Dodd. Judge fired back at Dodd after she made claims against her that she deemed as "lies." However, it seems like the worst insult was comparing her to another former housewife Gretchen Rossi.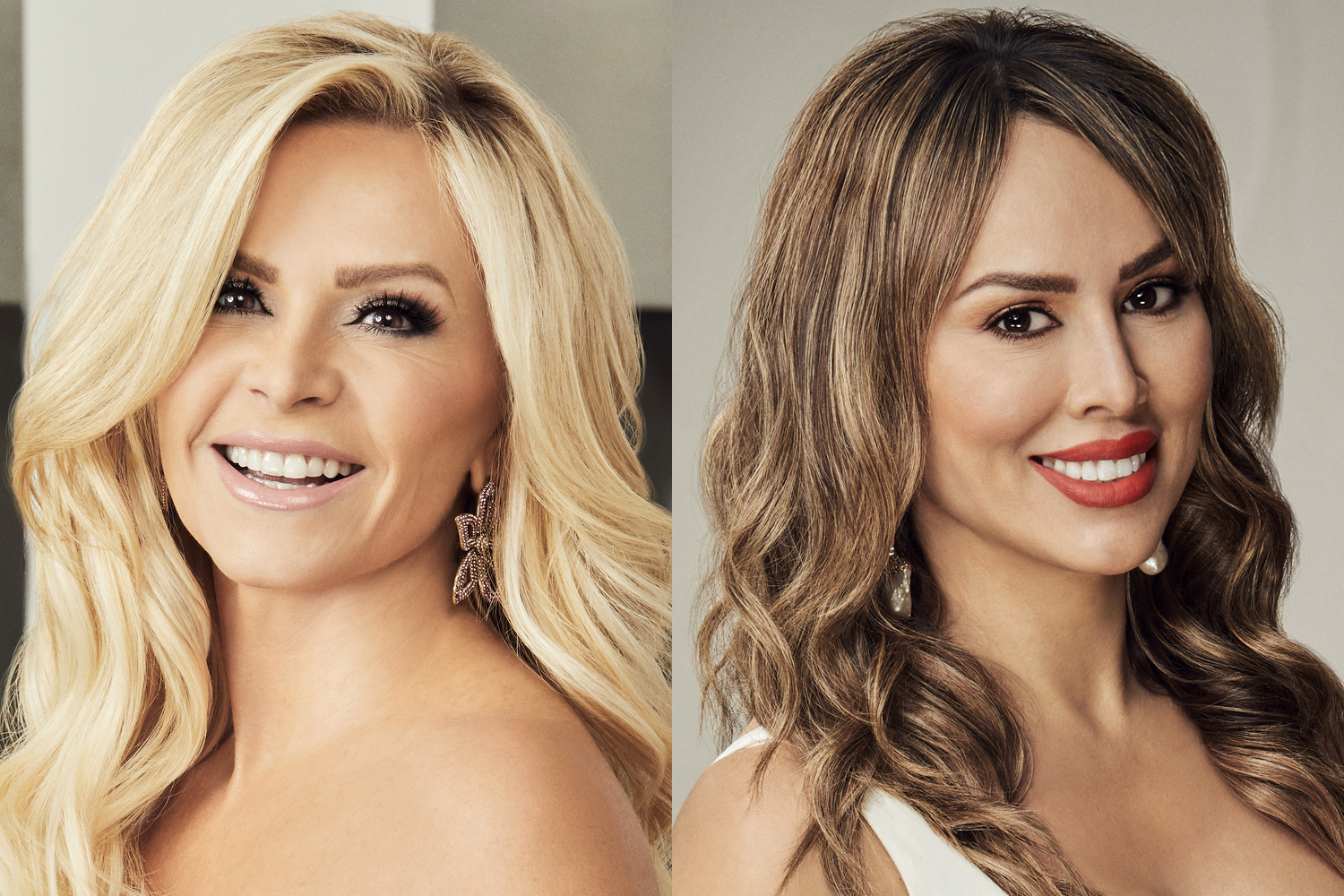 What triggered Tamra Judge?
Dodd is known for her controversial statements on RHOC and especially on social media. The current cast member has been feuding with former housewife Judge over different issues in the past year. This time, Dodd made claims that Judge's business is a pyramid scheme and even compared her to Gretchen at one point.
"Tamra shut up," Dodd wrote on Instagram. "You got fired because you are a liar. Stop obsessing about the show, you are acting like Gretchen [Rossi]. You don't even have cable and will work on the show for half price, you told Jeff Lewis. Concentrate on your Pyramid scheme CBD line… you are washed up."
Judge then shared this screenshot on her Instagram Stories and added text that points to a possible lawsuit.
"Attorney notified," Judge superimposed a hashtag. "Please forward anything else she says about my business."
Judge also added, "Well the only thing she got correct is I don't have cable, I have app TV, the rest is a total lie. I'd be very careful spreading lies about our business."
RELATED: 'RHOC': Kelly Dodd Accuses Braunwyn Windham-Burke of Faking Sobriety To Score a Bravo Spinoff
Tamra Judge said she wants Kelly Dodd fired
Over the summer when the Black Lives Matter movement caused waves across the country an old video resurfaced that left Dodd looking horrible. A TMZ interview where Dodd is heard saying she doesn't "like" or "know" any Black guys became viral once again. When a fan asked Judge during an Instagram Q&A session if Bravo should cut ties with Dodd, she agreed.
"Yes, I do, that TMZ video is disgusting!" Judge answered. "Bravo shouldn't just single certain people out like Stassi & Kristen. There should be zero tolerance at this point."
Back in 2016 when the video was first released, Dodd apologized for what she said.
"I am truly embarrassed," Dodd said at the time according to Us Weekly. "There is no excuse for bad behavior or comments that offend anyone. That video does not represent who I really am and I apologize for acting irresponsibly."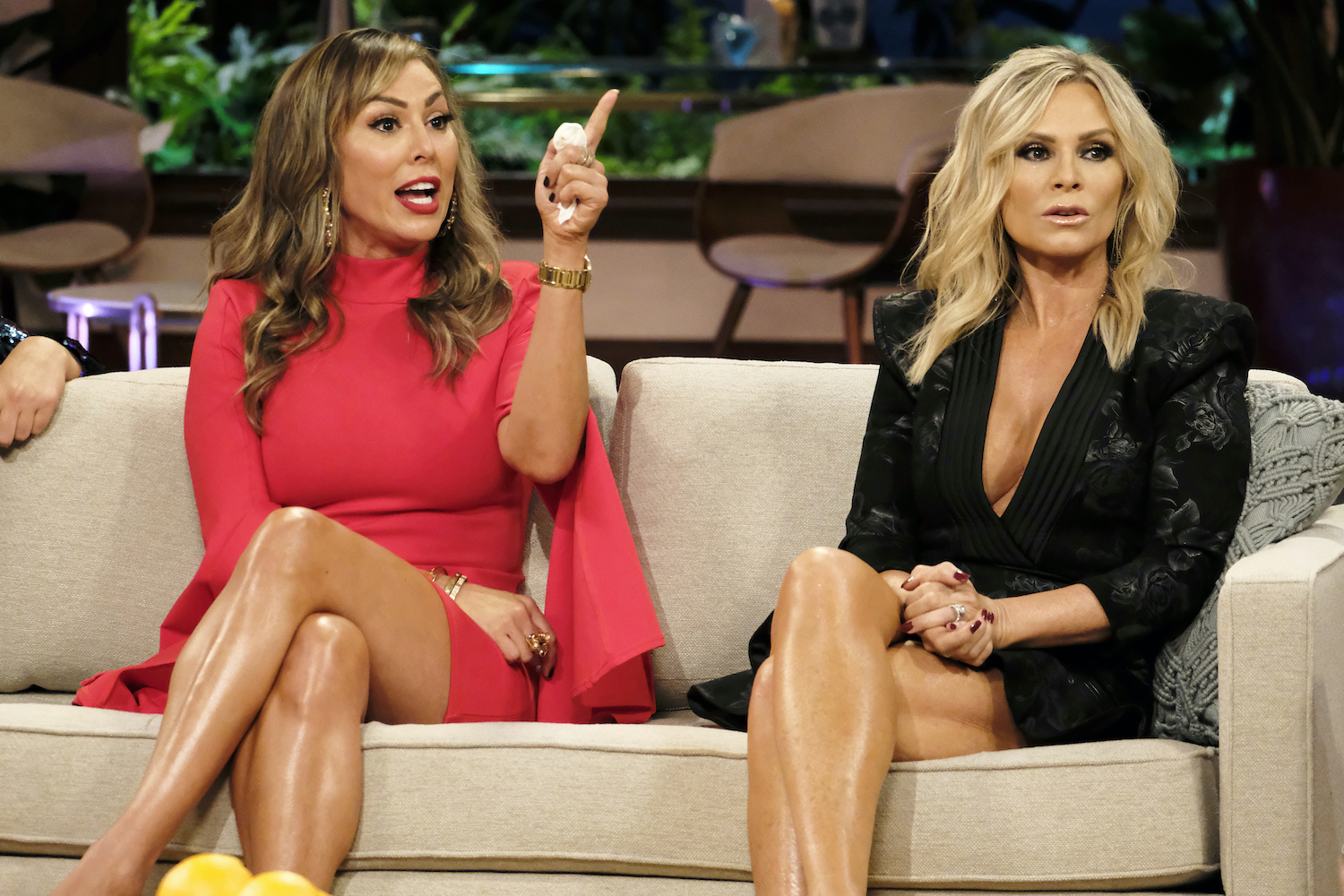 RELATED: 'RHOC': Does Gina Kirschenheiter Still Talk To Tamra Judge After Her Exit?
The Instagram account Comments by Bravo caught an interaction Dodd had with a fan who asked for a reaction to Judge's response.
"She's just thirsty and mad she got the bullet," she replied on Instagram. "Grasping for straws poor thing. I hope she finds happiness."
Tamra Judge hinting at a 'RHOC' comeback
Judge recently hinted that she would be back for RHOC Season 16 when she replied to a fan on her Instagram Stories.
"Good chance of that happening," she said of returning to the reality series.
During another Instagram Q&A session, Judge said she would only return if "they fired the racist," which many assumed she was referring to Dodd.
The Real Housewives of Orange County airs Wednesday nights at 9 p.m. ET on Bravo.