'RHOC': Tamra Judge Quits, Vicki Gunvalson and Shannon Beador React to News
Tamra Judge announced she was leaving The Real Housewives of Orange County after 12 years. The news of her departure was a day after Vicki Gunvalson also confirmed she was exiting the franchise. Their statements have been met with mixed reactions from fans as the "tres amigas" have officially been split. As the revelation was made public, the fellow Housewives were quick to respond on social media.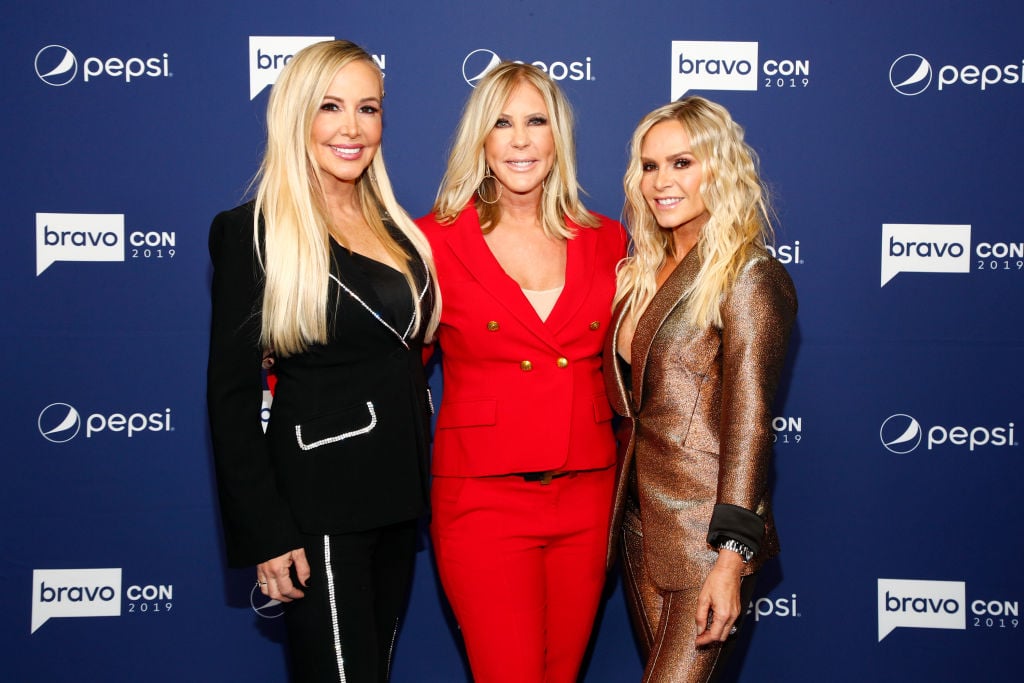 "It's been a wild 12 years but it's time for me to move on," Judge wrote on Instagram. "I'm sad to go but I'm very excited about my future. Love you guys."
Gunvalson was one of many celebrities that replied to the post to share her feelings.
"We have shared so many great and not so great times together and it has been the ride of our lives," Gunvalson replied. "Thelma and Louise… now where do you want to go."
Beador, who as of this writing has not revealed if she's moving past season 14 of RHOC also added a message to Judge.
"You will always be my ride or die, soul sister, and friend for life. Love you," Beador wrote.
Tamra Judge walked away from 'RHOC'
Judge quit RHOC after 12 years on the Bravo reality series. Ahead of season 15, she was offered a friend role just like Gunvalson last season. In the end, the former housewife didn't think it was worth continuing on the show if it wasn't full-time.
"It's been a wild ride, and after all these years, I'm looking forward to life away from the cameras," Judge told People in an interview. "I was offered a chance to come back to the show in a limited role, but would prefer to walk away on my own terms."
The publication also adds that a source close to production offered Judge to return for three episodes, which she ultimately turned down. They wanted to give the fitness guru a sendoff and wrap up her storyline on the show but it's not something Judge wanted to do.
"I want to thank all the fans who have offered me their support over the years. It's meant a lot," she added.
Vicki Gunvalson also left 'RHOC'
News of Judge's departure, came a day after Gunvalson also announced she was leaving the franchise for good.
"I will always be the OG of the OC, but it's time to say goodbye to The Real Housewives of Orange County," Gunvalson wrote on Instagram. "It's been an incredible ride for 14 years and I want [to] thank all of you for your support, for your love and for 'whooping it up' with me along the way."
Gunvalson had been demoted for season 14 of the series and recently said that she wouldn't return if she wasn't offered a full-time role.
"I've been working on new projects that will be exciting, empowering and inspirational," she continued. "My podcast with Westwood One will be launching soon and I will have much more to say about this on Whoop it up with Vicki. I hope you will join me on my new journey, so please stay tuned. I love all my fans, and I want to thank Bravo and Evolution for this incredible experience which my family and I have will never forget."
Season 15 of The Real Housewives of Orange County is expected to air on Bravo this summer.