'RHOC': Tamra Judge Says Rumors Are True That Shannon Beador Is 'Rough to Production'
Bravo is known for many things, but the Real Housewives franchise is one of their most popular offerings. In 2006, The Real Housewives of Orange County was the first series to launch. After two very successful years on the air, The Real Housewives of New York City premiered. The franchise slowly but surely continued growing. The Real Housewives of Atlanta and The Real Housewives of New Jersey were the next two shows welcomed into the elite club. As fans and viewers can probably recall, some of the additions were less successful than others. The Real Housewives of D.C. was canceled after just one season, and the cast selected for Miami followed a similar fate. However, 16 seasons later, and The Real Housewives of Orange County is still on the air and still bringing a ton of drama.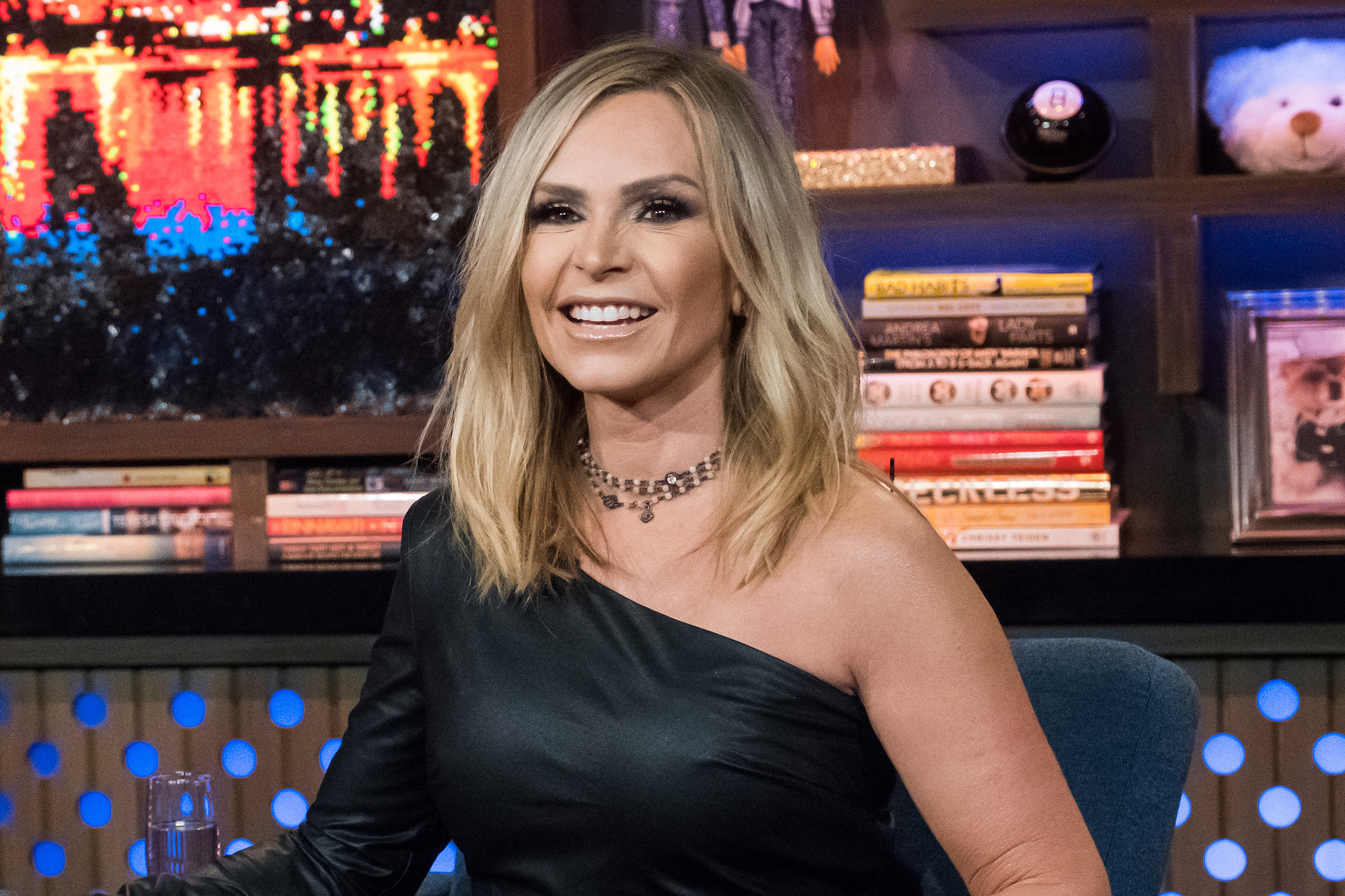 Tamra Judge's noticeable absence from 'The Real Housewives of Orange County'
The Real Housewives of Orange County was the first show of Bravo's successful series, and, with that being said, some of the Orange County cast brag about their "OG housewife" statuses. Tamra Judge and Vicki Gunvalson are two of those famous housewives, but the beloved series began filming season 16 without them. Gunvalson expressed that she didn't like the path the show was on and shared that she was beginning to feel disrespected. Gunvalson who had been on The Real Housewives of Orange County since season one was simply not offered back a contract in any regard. 
Judge has been very open and candid regarding her transition off the series. Judge previously disclosed to production that she had a lot of things going on in her personal life and was considering calling it quits. As much of the public already knows, one of these things was her ex-husband's cancer diagnosis. Even though Judge was the one to broach the subject, she too wasn't given much of a decision. Bravo offered the reality television celebrity the opportunity to appear on a handful of episodes in the form of a friend role, but that did not sit well with Judge. She declined the offer, but despite it all, the show can't quite seem to let her go.
Much of the newest season of The Real Housewives of Orange County shows a lot of flashbacks including Judge and her storylines. On top of this, Judge's name continuously seems to come up in conversation. Judge has made several appearances on podcasts and web series discussing the odd series of events and what this means for her future with the franchise but, in classic housewife fashion, not without revisiting a few drama-filled wounds. 
Tamra Judge and Shannon Beador's bad blood
RELATED: Tamra Judge Say's Who's Real or Fake From the 'RHOC' Season 15 Cast
In 2014 Shannon Beador joined The Real Housewives of Orange County. Shortly after, the Tres Amigas were officially formed. Judge, Gunvalson, and Beador came up with the nickname as a testimony to the unexpected and sometimes overwhelming friendship that existed between the three ladies. From throwing shots back at dinner to doing shots in the pool, and even having celebratory airport shots, it is safe to say there were many shots. Plus, no one can forget all of the personal shots that were taken, and on the same note, Beador's relationship with alcohol has been a point of tension every season. Judge has admitted that she believes Beador has a problem with drinking, but that isn't the real issue between the ex-friends. 
When Judge wasn't invited back on The Real Housewives of Orange County, she was upset. This paired with ups-and-downs that come with life and being in a global pandemic made for a trying time for the popular reality television star. Judge needed someone to talk to, so she turned to Beador, but, sadly, Beador wasn't having it. Beador no longer seemed to have the time of day of the former cast members and friends. When speaking with Entertainment Tonight Beador said, "I really have no reason to be around them anymore. We live, like, 45 minutes away from each other, so it's not like we're in the same social circles or anything like that. I don't know when I would ever potentially run into them again." It is easy to see why Judge would be upset, especially considering all the times she was there for Beador. 
Tamra Judge says rumors are true that Shannon Beador is 'rough to production'
Judge unpacked a lot of the drama and information surrounding her exit from The Real Housewives of Orange County and her friendship with Beador on Danny Pellegrino's podcast Everything Iconic. However, that wasn't all they discussed. Pellegrino used this as an opportunity to get some much-needed behind the scene insight on Beador and asked the television star, "There are a lot of rumors that she's rough to production. Is that true in your experience?" 
Per usual, Judge responded very candidly. The reality television star stated, "She's very aggressive. If she gets mad, she calls and screams and yells. So that goes across the board to either one of us or production or whoever." Judge went on to confirm that, in her experiences, Beador was the cast member who treated production the most poorly. She explained, "It would definitely be Shannon. I mean honestly, Kelly's got a mouth on her but she's always treated — from what I know — production really well. I have always, you know we all get in our little, 'Why would you do that? Why would you show that?' kind of moments. But not where you're screaming and yelling and telling them off. I would never do that. I have way more respect for them."