'RHOC': Tamra Judge Says She Hasn't Talked to Shannon Beador, Got Sick of Being Sent to Voicemail
Tamra Judge from The Real Housewives of Orange County says she still hasn't talked to Shannon Beador and stopped trying to call her.
In mid-April Judge said Beador ghosted her once she and Vicki Gunvalson were no longer on the show. Judge invited Instagram fans to "ask anything" in her story where she shared she and Beador still haven't talked.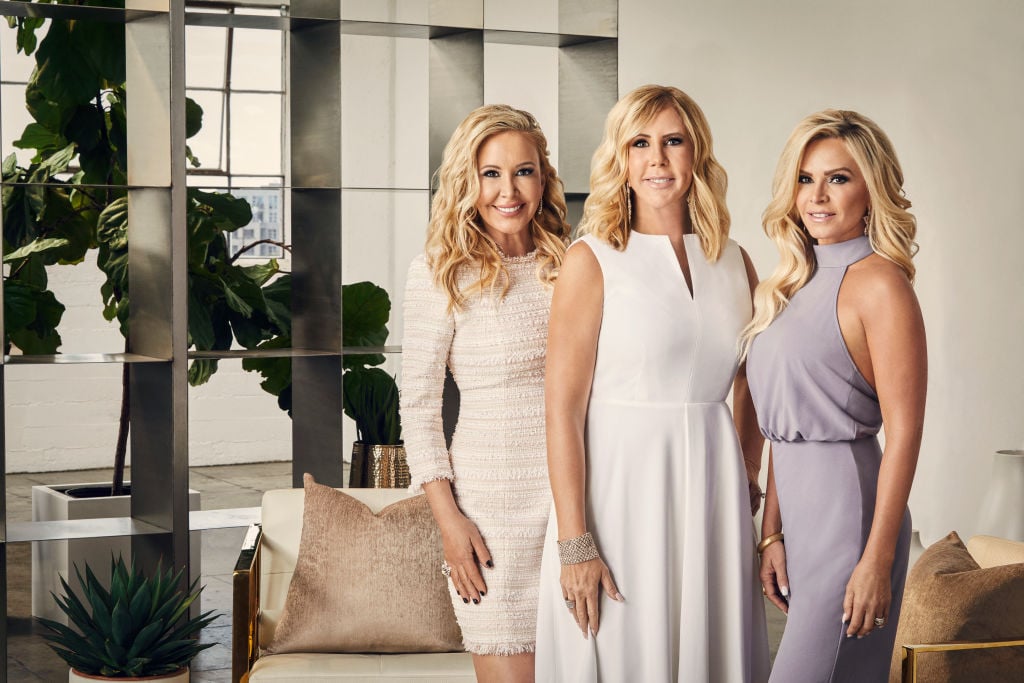 A fan asked, "Have you talked to Shannon at all?" Judge replied, "Nope, stopped trying. Was sick of being sent to [voicemail]." She went further when someone asked what she considered to be a real friendship too. "Someone that is always there for you. Not just when it's convenient for them." Judge also thinks perhaps Beador was only being her friend for the show.
Judge is still close with Vicki Gunvalson (and shared an update about Eddie Judge's health)
Although she and Beador are no longer in touch, she's closer than ever with Gunvalson. She shared in her story the two are in talks for their own show. "We are great," she wrote. "Talk every day and can't wait to get together. In talks to do our own show."
She also shared that husband Eddie Judge is happy she's no longer doing the show. A fan asked about his health. "He's feeling much better," she wrote. "One more possible procedure to come."
The couple is also remaining as active as ever. Judge shared that time in quarantine has been busy, adding that her husband is having a hard time sitting still. So, "We are working out, walking the neighborhood and a little dirt biking." When someone asked about ex-husband Simon Barney's health she just wrote, "As well as expected." Barney was diagnosed with stage 3 throat cancer earlier in 2020.
Judge was hurt when Beador buddied up with Kelly Dodd
In addition to being ghosted by Beador, Judge shared with ET that she was hurt when she saw Beador hanging out with Kelly Dodd.
"It just hurt my feelings," she said. "She was always the one telling me last year, 'Don't hang out with Kelly, don't hang out with Kelly, don't hang out with Kelly,' you know? And then, all of a sudden, it's like, she's not returning my phone call. And I'm not — when I'm saying not returning, we talk once in a while. Once every few weeks."
Adding, "But, before we talked every single day, multiple times a day. So now, it's just, you know… I had text her, I called her. Nothing, no response. And it just hurt my feelings, that's it."
Judge shared that she and Beador did eventually speak. She opened up, shared with Beador she was hurt about Dodd, but also being ignored when she would call. "I'm just, I'm hurt. I'm just hurt, 'cause I really didn't expect it, you know? And it was always like, 'I'm too busy…' and, 'Oh, I'm this, I'm that,' and I just feel like I've always been there for you, why? Right now, I need you the most and you won't even answer my calls," Judge said. "So, it just got to a point, when she posted that picture with Kelly, I just thought, I can't watch this. There's no hard feelings. I just can't watch this, and I haven't heard from her since."