'RHOC': Tamra Judge Says She's Not Selling Cut Fitness
Tamra Judge from The Real Housewives of Orange County shared that she is not selling her gym, Cut Fitness.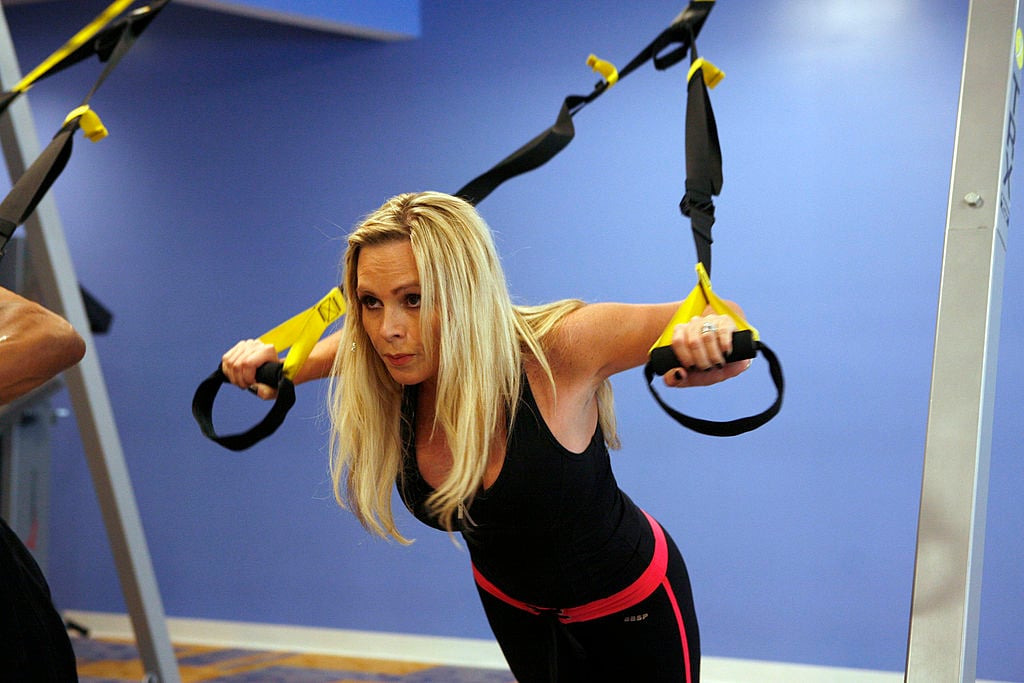 Fans speculated that she may be selling the fitness center when she posted about gym equipment for sale. However, during an "ask me anything" on her Instagram story, Judge set the record straight. A fan asked, "Why are you selling your equipment? Are you closing down?"
Judge responded, "No! We are cleaning house at [Cut Fitness] and selling the small equipment that we used for classes. We are no longer doing group classes. Making room for much bigger gym equipment."
Judge shared in her post the gym wasn't closing down either
When Judge posted about the gym equipment for sale, she added that she was not planning to close her gym. "If you're looking for weights , barbells , steps , dumbbells we are cleaning house at @cutfitoc . No deliveries or shipments. Must pick up. Give us a call. (NOT CLOSING DOWN . Just restructuring of business to a personal training studio … No more group classes. No longer need all this small equipment)," she shared.
Fans could see how Judge might be doing some spring cleaning in light of being stuck at home during the pandemic. "I imagine they are doing a Spring Clean like a lot of us at this time of year and on lockdown,it looks like getting new stock in," one person wrote.
Judge agreed the sale was in order to make room for new equipment. "Yes. We got rid of class that needed a lot of small weights , Mats , etc. just doing personal training & spartan training when we reopen."
Judge closed the gym during the pandemic in March
Like many businesses, Cut Fitness had to close during the pandemic. Judge shared a message to her clients on Instagram on March 18. "As of today @cutfitoc will be closed. Don't give up on your health and fitness. Get outside enjoy the ☀️ ❄️ 🌧 walk/jog/run . Be safe my friends 🙏 we will get through this together," she added.
Despite the closure, some fans still slammed her for closing weeks after the pandemic spread to the United States. "I posted to you that you needed to close the gym. You argued and told me I was wrong then deleted my post. I will accept your apology," one person responded.
She was also admonished because her ex-husband Simon Barney has cancer and a compromised immune system. "Yea bc the government is forcing you too 🤦🏽‍♀️ not bc you're concerned about the possible spread of covid19🙄 btw your husband would be considered a high risk person with his heart issues😳and you bc of age, Simon bc if your kids could bring over something while he's dealing with cancer 🙄….. the list goes on!" another person wrote.
Some fans hoped perhaps she and husband Eddie Judge might lead some virtual fitness classes. "Will you and eddie lead virtual at-home body weight trainings? Could be a great idea! :) 💕" one person inquired. Although she may not have taken the fan up on the idea, Judge has shared a number of videos on Instagram showing fans how she works out.