'RHOC': Tamra Judge Selling off Gym Equipment, Is Cut Fitness Going out of Business?
Tamra Judge from The Real Housewives of Orange County is being affected by the coronavirus pandemic. The Bravo star owns a gym in California where she hosted group classes. Due to the shutdown of businesses, Judge was forced to close down her gym. Fans began speculating if she was now going to close off her business for good when she started selling off the equipment.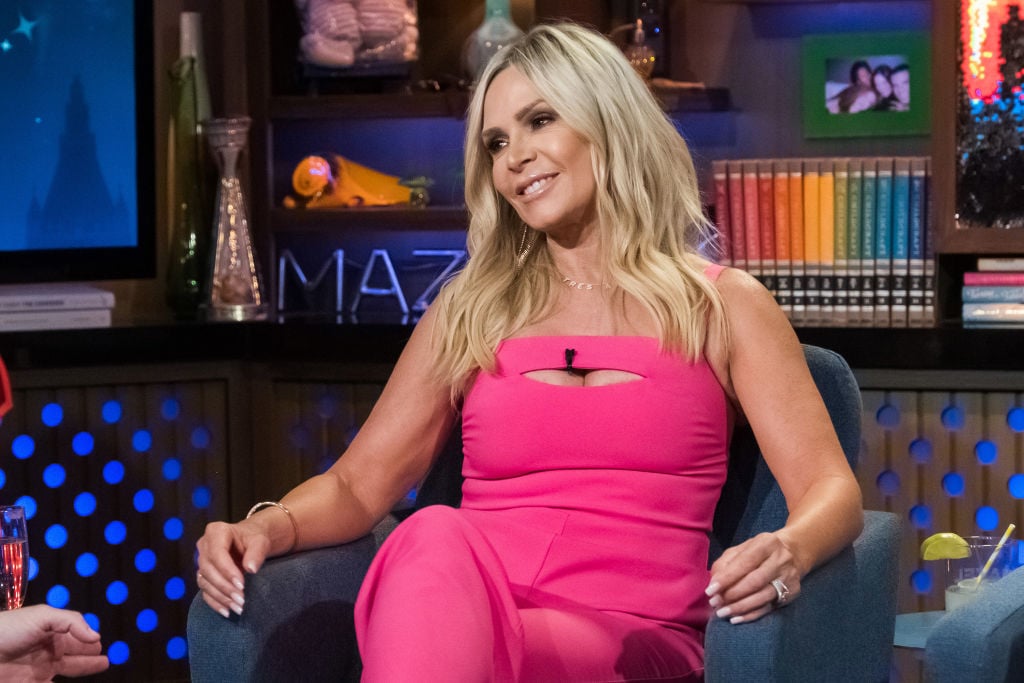 Judge surprised her followers when she took to social media to announce that she was looking for buyers for her gym equipment. She promoted the sale of weights and dumbbells from Cut Fitness which prompted her fans to think she was closing down her business.
However, the RHOC alum clarified that she's trying to get rid of excess equipment because she is restructuring her business model.
"If you're looking for weights, barbells, steps, dumbells, we are clearing house at Cut Fitness," Judge announced. "No deliveries or shipments. Must pick up. Give us a call."
Judge later edited her post to clarify that she was not shutting down her workout studio.
"Not closing down," she wrote in all caps. "Just restructuring of [the] business to a personal training studio. No more group classes. No longer need all this small equipment."
Tamra Judge quit 'RHOC'
Earlier this year, Judge quit RHOC after 12 years on the show. Although at the time of her announcement she didn't reveal the reasons she was walking away, she later opened up about her decision. Her ex-husband is battling cancer and that was taking a toll on her and her children.
"In my mind, I knew there was going to be a phone call during filming where someone needed me — where Simon was in the hospital, or one of my kids were upset — and I'd need to handle all that stuff, away from the cameras," Judge told People.
She was offered to return to season 15 in a limited role to wrap up her storyline within the franchise. It was three episodes that she would've filmed, but Judge didn't think that was right.
"Those three episodes wouldn't make any sense to me because I am very much a person who is very honest on the show," Judge added. "At the time, Simon did not want to come forward with it, so I could not talk about it. It didn't make any sense for me to be like, 'I'm sorry, I've been very busy now, gotta go,' because it would be a lie. I couldn't be honest. I couldn't be real."
Tamra Judge is not friends with Shannon Beador
One of her closest friends on RHOC was Shannon Beador, who was asked back to the new season. However, their friendship dwindled shortly after Judge was cut from the reality series.
"As soon as we're not on the show anymore, she just doesn't have any time anymore and it really just kind of hurts my feelings," Judge told Entertainment Tonight. "I felt like on the show, off the show, whatever, she was my friend, you know? I helped her through this divorce, I spent hours in the middle of the night answering phone calls."
Although the friendship has not been repaired, Judge hopes that they will in the future as she still "loves her to death."