'RHOC': Tamra Judge Shades Shannon Beador, Calls Her a 'Storyline Stealer'
Tamra Judge shaded Shannon Beador from 'RHOC' by sharing that Beador is ripping off her words for storylines this season on the show.
Tamra Judge isn't in a better place with Shannon Beador from The Real Housewives of Orange County and said Beador "steals" her storylines for use on the current season.
Judge said she's seen a few instances where comments she's made in the past are suddenly showing up this season thanks to Beador. Judge said Beador rips off other people's characteristics and ideas because "she has no identity."
Tamra Judge said Shannon Beador is recycling her words on 'RHOC'
Judge recalled comments she made about threesomes in the previous season. "Shannon repeats exactly what I told her three years ago verbatim," she said on the Two Ts In A Pod with Teddi Mellencamp and Tamra Judge podcast.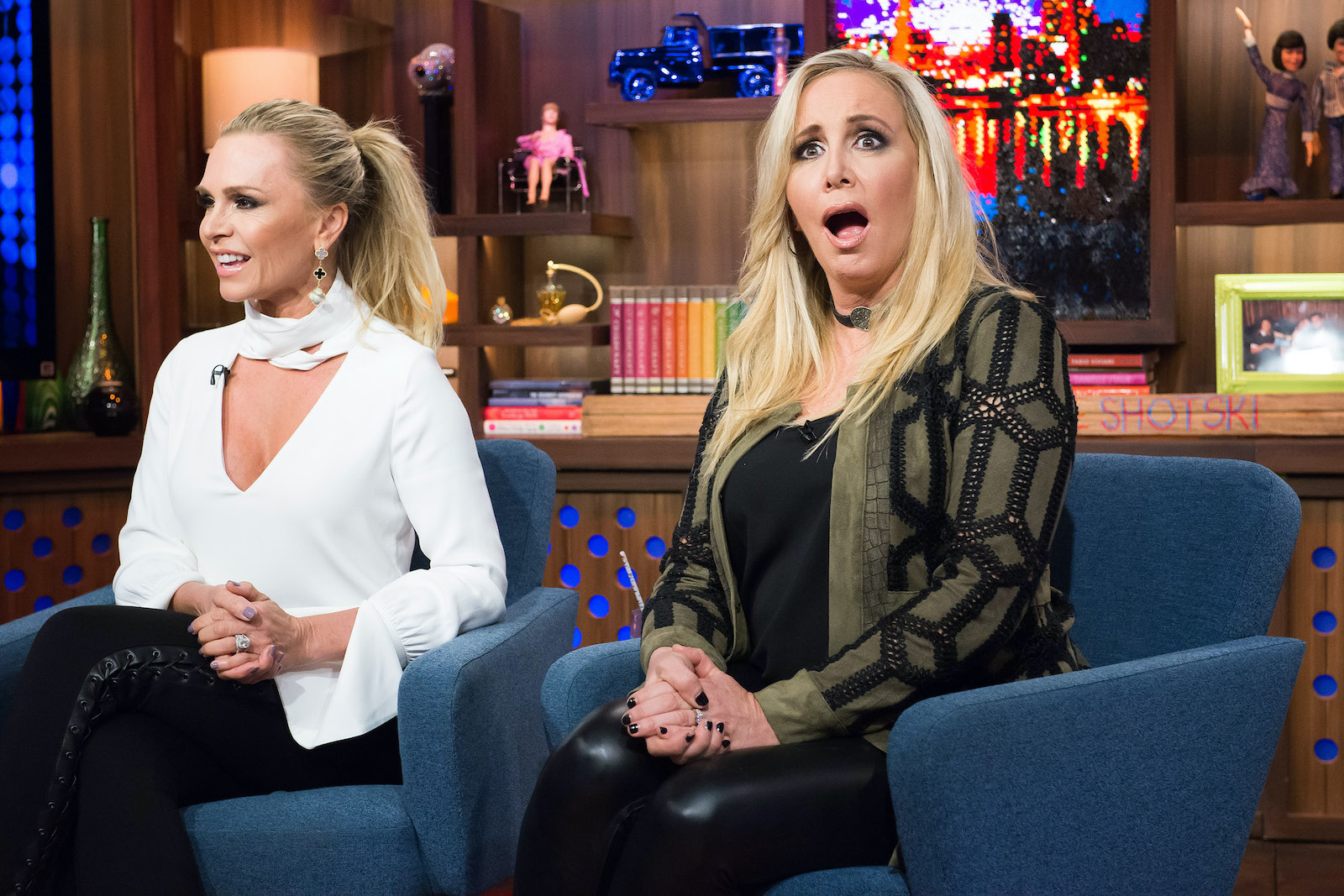 "When we talk about threesomes, the last season I filmed and it was basically I told her, I said, Eddie said to me, having a threesome, bringing a third party into your marriage is a way to ruin your relationship. And I told her that she said it on the show."
Shannon Beador's 'storyline stealing' goes even further
Judge said the threesome comment isn't the only thing Beador repeated on RHOC. "But that's not the first time she said something," Judge said. "I call Shannon the storyline rip-off artist. For instance, she called to tell me about Gina's [Kirschenheiter] house. It's too small. It's embarrassing and it's sad all these things. I said. Shannon, she bought a house! Like you guys were all renting. She bought a house within her means, like, leave the girl alone. I hear she said it on last year's last season. She bought her own house. I'm like, OK, those are my words."
"She's always stealing other people's storylines. Or their characters, I guess," she added. "Like characteristics. I always had theme parties. I had an 80s bunco, I had a sex party, a wigged out party, a spooky party like we would dress up. Now, all of a sudden, she's like in the past few years, Oh, well, I like theme parties. I'm like, Oh God! She has no identity."
Tamra Judge jokes that Shannon Beador is trying to make her boyfriend into Harry Hamlin
Judge said Beador's copying isn't restricted to RHOC. She noted how Beador now likes to refer to her boyfriend John Janssen the same way Lisa Rinna calls her husband by his first and last name. "And now, John Janssen!" Judge exclaimed. "Now she thinks she's Harry Hamlin because Lisa Rinna calls her husband Harry Hamlin. So now Shannon is suddenly calling him John Janssen!"
"She's very self-produced. And, you know, as a viewer, I knew it as a cast member. But as a viewer, viewers are smart," Judge added.
Beador and Judge used to be close friends on the show. But ever since Judge left RHOC, the former friends became enemies.
"[Tamra] was my best friend for six years," Beador said on Housewives Nightcap (via Page Six). "After she left the show, she's been out there in the press quite often, saying things about me that are untrue. So, I've chosen to not engage and not address it." 
She added, "It's over and over and it's still happening. We're almost at the two-year mark, so it's sad … We did have a lot of fun. And so that's what does make it suck."