'RHOC': Tamra Judge, Vicki Gunvalson Celebrate New Show, Is Bravo Spin-Off Coming?
Tamra Judge and Vicki Gunvalson announced they were not returning to The Real Housewives of Orange County earlier this year. Both Bravo personalities confirmed their decision ahead of filming for season 15. In the weeks after, they teased fans with a new project. There's very little known about what they are both working on but they recently updated their followers. Could this be a return to Bravo in a new spin-off series?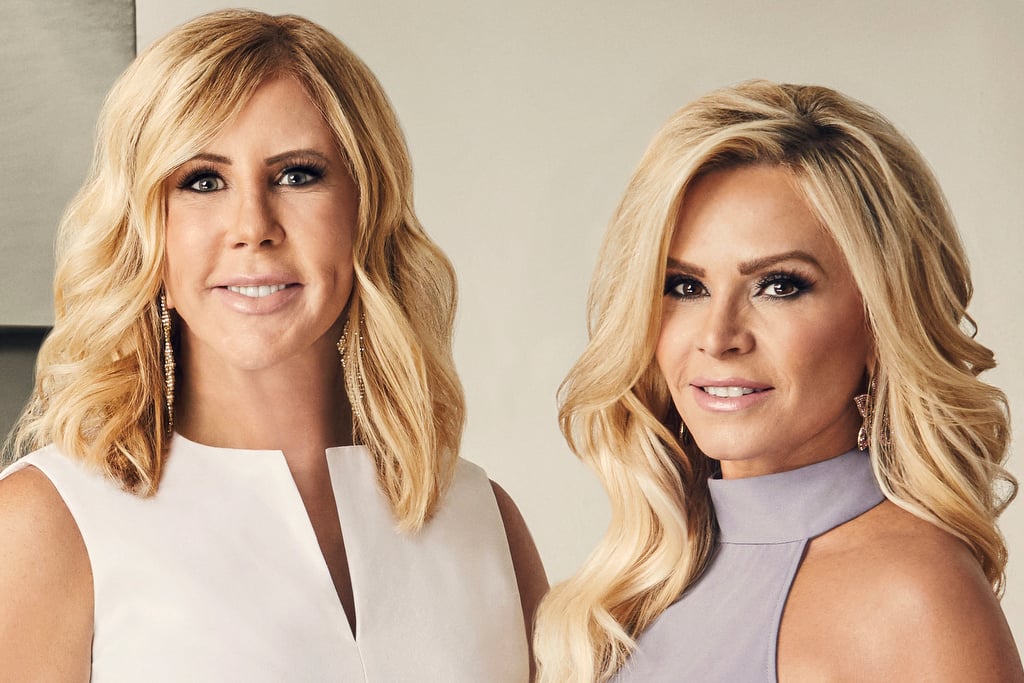 What do we know about the project?
After Gunvalson and Judge announced they would not be returning to the show that made them stars on Bravo, they teased they were working on something new. Both shared a photo back in March of them in front of a camera. Many fans initially thought they were shooting a scene for the new season of RHOC, but we later found out it was something independent.
"I can't really say too much," Judge told Entertainment Tonight in April. "We were about ready to meet with networks and everything got shut down because of the virus. So, we are on hold right now."
Due to the pandemic, they were not able to shop the show around to have a network buy it and produce it. However, they were both determined to return to television and use all their experience as Housewives in their new show.
"I told [Vicki], I said, 'Listen, you and I paved the way for the Housewives franchise and I think that we are really gonna pave the way for the next step after Housewives is over,'" Judge told the outlet.
Celebrating a new show
As restrictions are lifted around the U.S. regarding COVID-19, television studios have been preparing to start filming again. Judge shared a photo of herself and a group of friends that included Gunvalson. All the ladies seemed to be celebrating something major and the former RHOC star teased it on Instagram.
"Girls night out," she posted. "Celebrating something exciting."
Following her caption, she added a hashtag that read, "Tamra & Vicki New Show".
Although Judge does not give much more details, it seems like her show with Gunvalson might have gotten picked up by someone to produce. The reality TV personality didn't say if the show would be on Bravo either. However, her Instagram bio continues to mention RHOC, albeit with the word "retired" before.
Is Tamra Judge returning to 'RHOC?'
Shortly after Judge announced she was not returning to RHOC, she mentioned that Andy Cohen asked her to run by him any offers she got.
"It was a job to me and when this job ended, I never thought, 'Oh my gosh, I'm going to get another show,' because I don't have agents," Judge said the Jeff Lewis Live show. "Well, I've been approached. Andy told me to hold off on signing any kind of contract, run it past him first cause he says that I'll be back next year."
Cohen said that he wanted her to return to RHOC for season 16, according to Judge. There's definitely a good relationship between the latter and Bravo and maybe they ended up picking up her new show with Gunvalson.
Judge theoretically was not fired from the show as the network did ask her back, but only in a limited role. When the offer didn't make sense to Judge, she decided to walk away.
RELATED: 'RHOC': Why Heather Dubrow Was Surprised When Vicki Gunvalson, Tamra Judge Were Axed