'RHOC': Tamra Judge's Shade Toward Shannon Beador Backfires When Fans Get Angry About Body Shaming
Tamra Judge's comment about how alcohol consumption and weight gain ages you toward Shannon Beador from 'RHOC' went downhill when fans called her out for body shaming.
Tamra Judge's spicy comment toward Shannon Beador from The Real Housewives of Orange County about weight gain and alcohol consumption went downhill fast when fans called Judge out for body shaming.
Heather Dubrow posted a photo of the tense sit-down she and Beador had during the latest episode of RHOC. Both women rocked a high ponytail so Dubrow wrote, "Dueling high pony tails ….. Friend or foe? How do things end or continue????" And while Judge's first remark on the post was simply supportive of Dubrow, the thread went downhill when Judge made additional comments about Beador's appearance.
Tamra Judge says alcohol and weight gain ages you about Shannon Beador
Judge initially responded on the Instagram share, "Can't wait to watch," she wrote. "Love you my friend." Fans initially responded in favor of Judge, replying that they missed her on the show.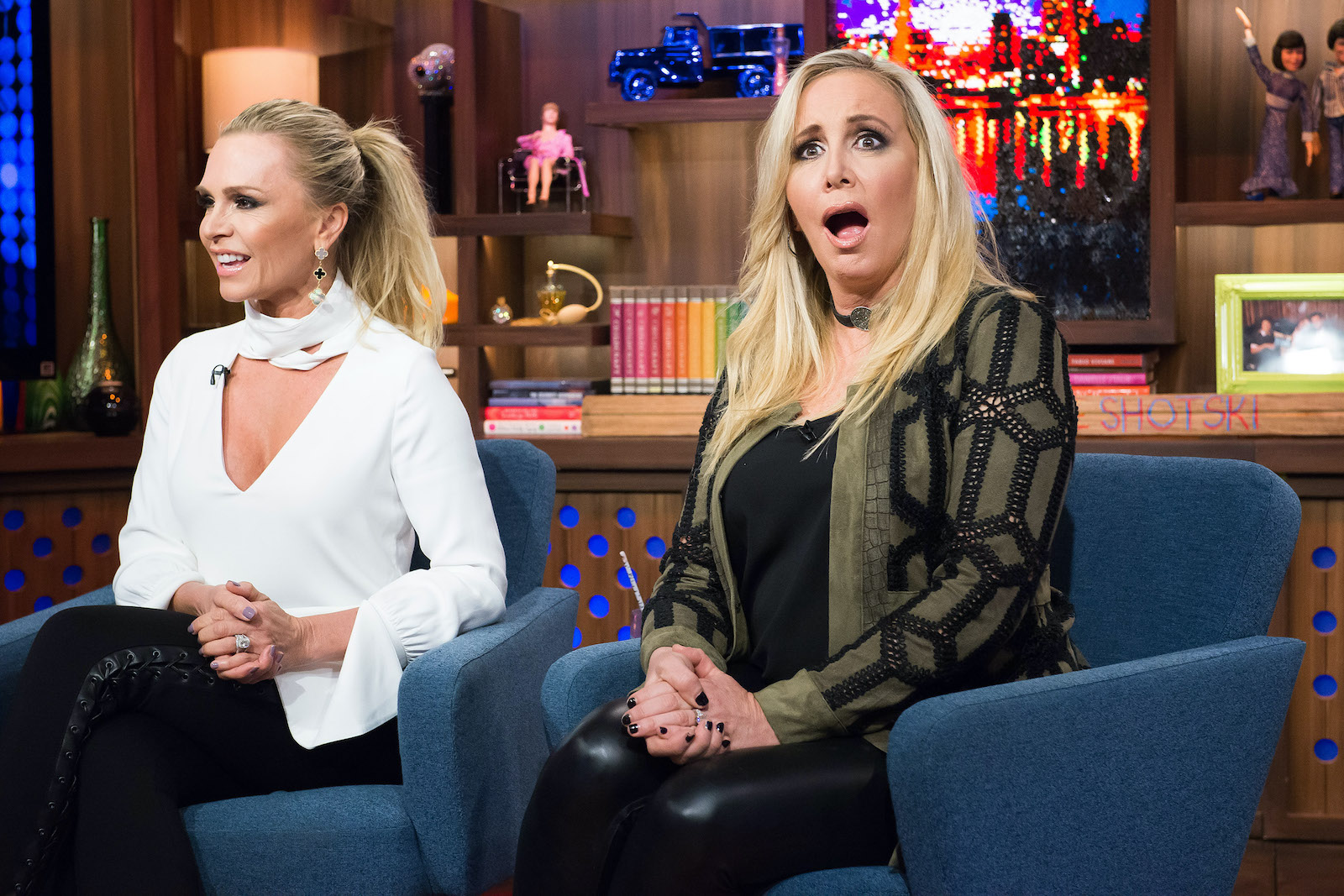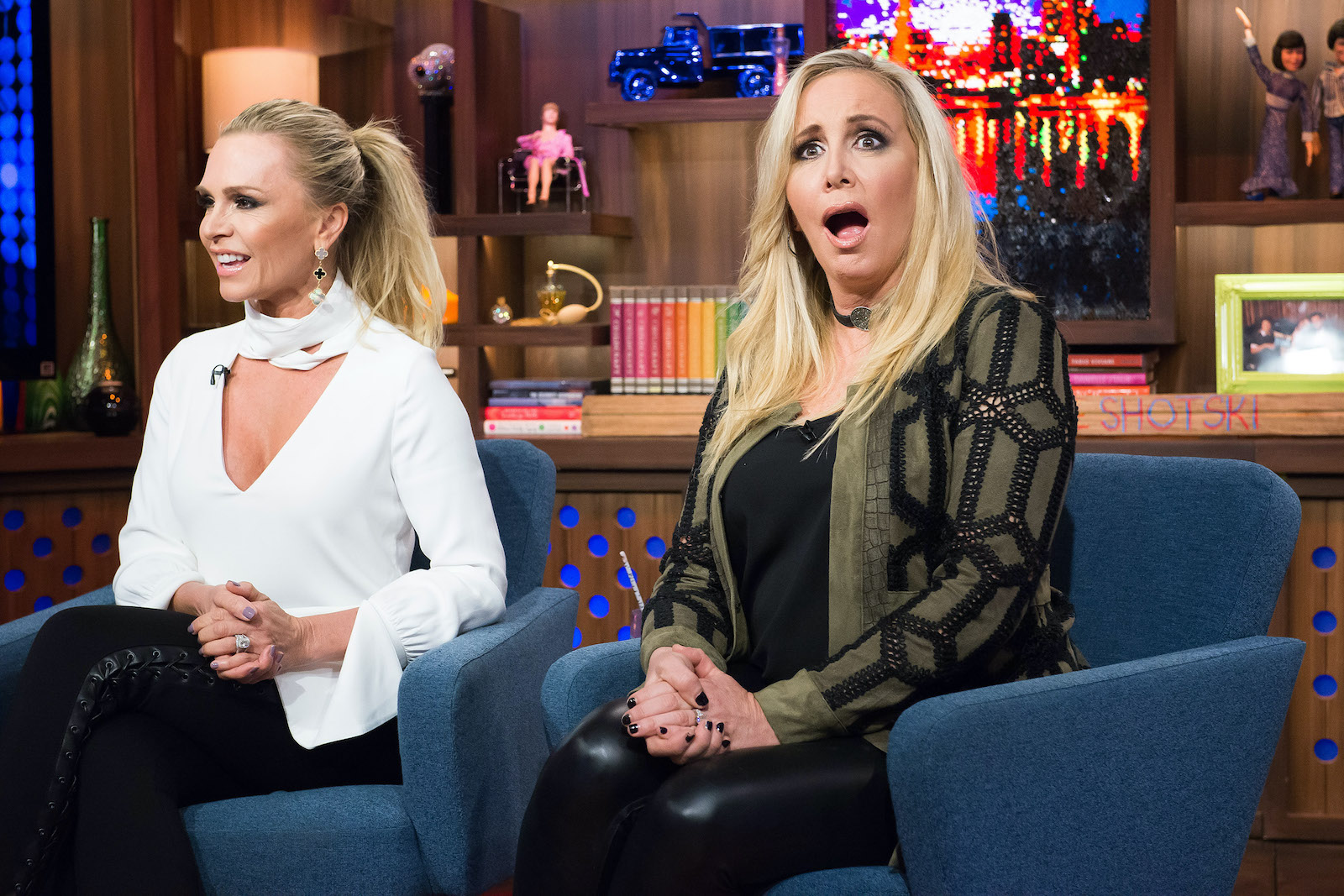 But when fans called her thirsty, she replied, "I didn't watch last season [of RHOC]. It was too hard on me. I'm absolutely watching this season. So maybe get your facts straight." One fan also commented on how good Dubrow and Judge look because they take care of their body. The fan added that Beador and Vicki Gunvalson look 10 years older.
"Alcohol will age you so fast !!! Weight gain ages you as well. If you don't take care of your body it shows," Judge replied.
'RHOC' fans slam Tamra Judge for a body shaming remark
Judge's remark set off a firestorm of comments from fans, mainly those calling out Judge for body shaming. "Harsh public judging of others will age you so fast!!!! If you don't mind what you say, it shows who you are," one person replied in the thread.
Another RHOC fan wrote, "You're gross with that comment. Try class for once and rise above. You're trying to stay relevant but truth be told, you're going to soon be forgotten. I used to be a big fan of yours but publicly shaming others is never okay even if you aren't friends."
One fan pointed out that it wasn't OK to comment on other people's weight and for Judge to rethink her comment. "I say this with love, you may have friends, family, daughters, clients seeing the way you've not so subtly put down Shannon for not being as thin as she used to be and they will wonder if you are feeling the same about them when their body changes because life happens, or pregnancy, or health issues, or even just recovering from an eating disorder. Don't pull a Slade and attack a woman's appearance."
The former friends have been calling each other liars in the press
It's no secret that Judge and Beador are no longer friends after Judge left RHOC. They've publicly taken shots at one another, both calling each other liars. "She [Judge] was my best friend for six years, but after she left the show, she's been out there in the press, quite often, saying things about me that are untrue and so I have chosen to not engage and not address it … it's just over and over … and it's still happening and we're almost at the two-year mark. It's sad," Beador recently told Access Hollywood.
Judge reacted on a video share from TV Deets.  "All I've ever said is that she stopped talking to me shortly after I got let go (Vicki too) & how bad it hurt me when I needed her the most. I was always there for you. IF THE TRUTH HURTS SO BE IT! You s*** on me! That's why you can't keep friends," Judge wrote, addressing Beador.
Adding, "I spent so many years talking you off a cliff all hours of the night! Protecting you, doing your dirty work, making excuses for you. Shame on me! I should have seen through your craziness back then! I've seen the first episode. You're being exposed for the mastermind manipulator you are. So happy Gina and Emily expose you. Bye b****"