'RHOC': Vicki Gunvalson Blames the Show for Her Divorce and Dishes How She Predicted Meghan King's Divorce
Vicki Gunvalson from The Real Housewives of Orange County believes she would still be married to Donn Gunvalson if it weren't for the show.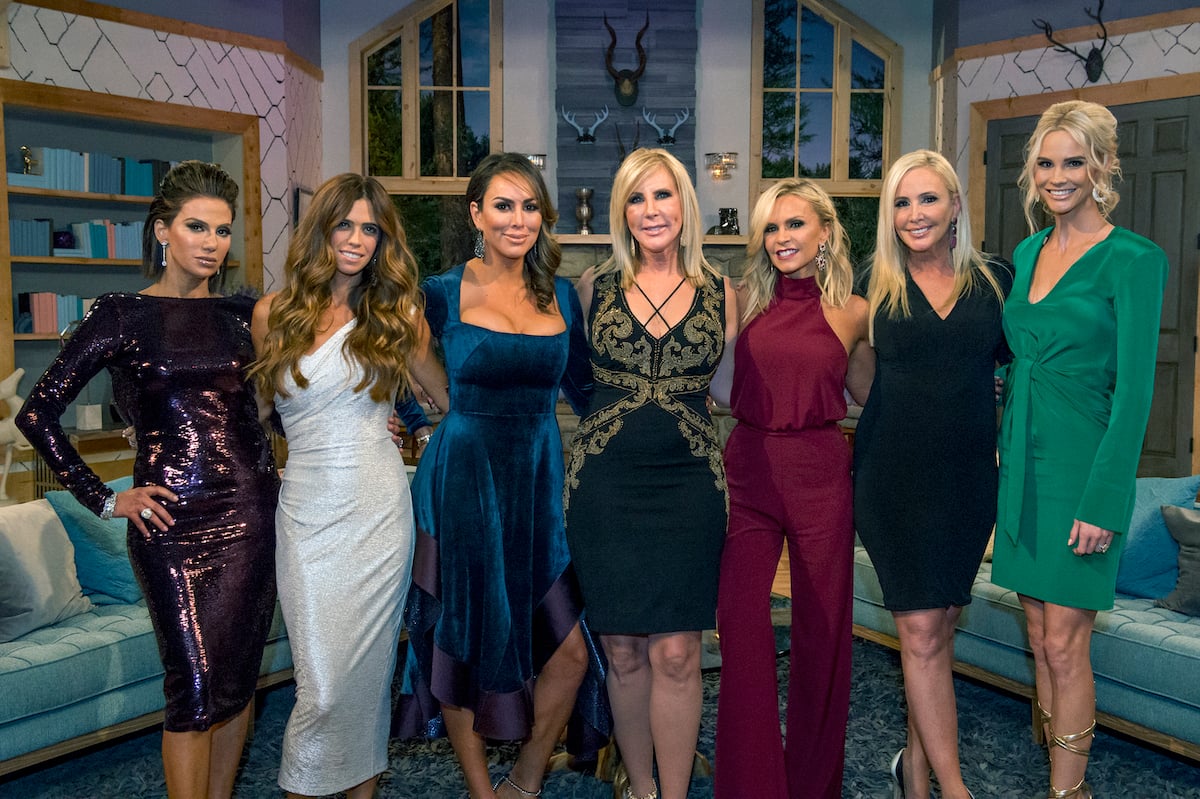 Shortly after renewing their vows, Gunvalson split from her husband and descended into a controversial relationship Brooks Ayers. She believes her world would not have taken a hard turn if she hadn't been on the Housewives.
"I did everything right, except falling prey to divorce," she said on the Behind the Velvet Rope with David Yontef podcast. "I mean, I think that in hindsight, I know for a fact that if I wasn't on a reality show, I wouldn't have been divorced."
The show cost her more than just love
Gunvalson said her assets took a hit as a result of the divorce. "That cost Donn and I both a lot of money because we had to split assets and alimony and all that stuff," she continued. "So I paid more to him than he did to me because I had the business. So that's hurtful."
Her money hemorrhage didn't stop with the divorce. Gunvalson's family and other cast members on RHOC believed Ayers was a conman, who only dated her for her money. "And you know, then I got taken by Brooks and he wasn't over $300,000," she said. "And then I was in a block of lawsuits. So all these different things happened because of being on the show. And Tamra's [Judge] in a very expensive lawsuit now because of the show."
But Gunvalson became reflective and revealed her regret. "I ruined the family," she admitted. "It's not that I'm not happy with Steve. I love Steve. I'm engaged and things are great, but him and I both have talked about what we did wrong in our marriage. It's because if you don't figure it out, you will fall into that same exact pattern."
"So for me, I knew I didn't bookend my relationship," she added. "And through counseling, I figured this out. They're listening when you travel the way I do and did, I would wake up, go to my meetings, go do my thing during the day with work. And then at night we would party and I would go to bed one or two o'clock alone, but I never called Donn, or I never reached out to him and said, 'I'm waking up.'" 
How did Vicki Gunvalson predict Meghan King would divorce?
During the show, Gunvalson insisted that Jim Edmonds and Meghan King would divorce in five years. Fast forward, Edmonds and King divorced after having three children.
"Five years of one day, they were so mismatched," Gunvalson said. "He had no love in his eyes for her. And she was coming after me and like, bye-bye bitch. You know, she was coming after me. Why? I didn't even know her. She was a young girl younger than my daughter. I'm like, what are you doing? Go."
"And then she's like, 'Oh, I love my stepchildren. Like my own,'" Gunvalson recalled. "I'm like wait till you have your own. Well, guess what? So everything I was telling her was because I've lived through it. Not because I wanted to be miss know it all."