'RHOC': Vicki Gunvalson Calls Out Bravo For 'Endorsing' Kelly Dodd's 'Reckless Comments'
Vicki Gunvalson didn't leave The Real Housewives of Orange County in good terms with Kelly Dodd. Although the Bravo stars were once really close friends, the two fell out and they continue to take jabs at each other in the press. After it was confirmed that Dodd's mother was in ICU due to COVID-19, Gunvalson released her thoughts on the situation. However, she reminded everyone that Dodd has made controversial comments about the coronavirus.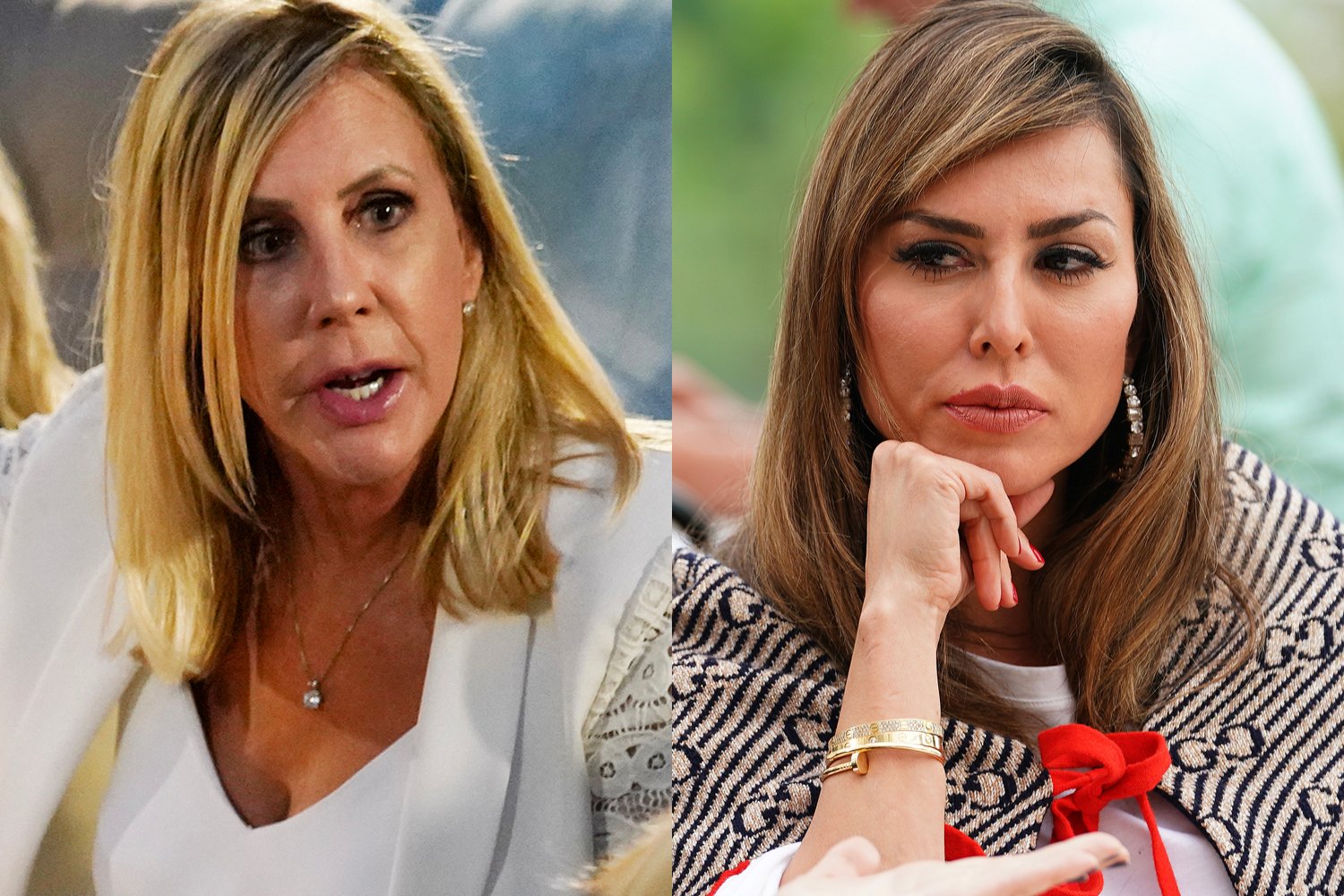 Vicki Gunvalson slams Kelly Dodd
After Gunvalson found out that Dodd's mother was ill and at the hospital due to complications from COVID-19, she sent out her good wishes. However, the insurance maven didn't miss the opportunity to take a shot at her former co-star. Gunvalson slammed Dodd and said she had no empathy for her.
"How can I feel bad for her dealing with this horrible situation after she's made a complete mockery of the virus and, by doing so, the hundreds of thousands of people who have died from it?" she told Champion Daily.
Gunvalson said that it was "hard to feel bad for [Dodd] personally," as she has mocked the pandemic and denies wearing a mask is helpful. The former RHOC star also called out Bravo for seemingly "endorsing" Dodd's behavior.
"Kelly is a living nightmare who continues to make reckless comments with no regard for the impact her words may have," Gunvalson added. "While I continue to be surprised Bravo would continue to endorse her behavior- especially given all of the fan pushback on social media regarding the horrendous things she's said- time will tell if she will remain on the show or not."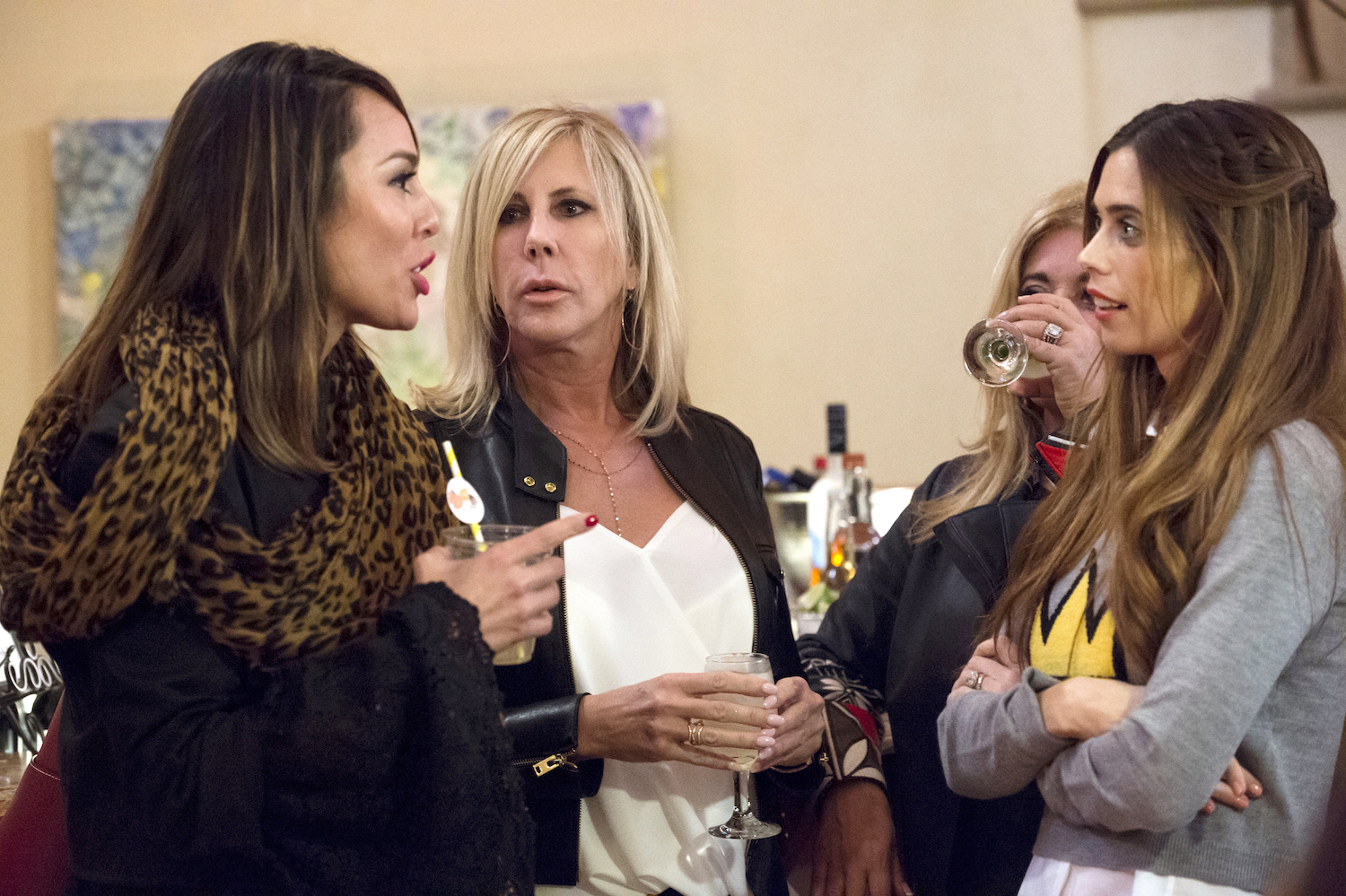 RELATED: 'RHOSLC' Star Jen Shah Says Kelly Dodd of 'RHOC' Is Her Least Favorite Housewife
What did Kelly Dodd say about the coronavirus?
As the world shut down to understand the coronavirus spread, Dodd played down the severity. In one of her controversial comments, she said that COVID-19 was "God's way of thinning the herd," a remark that received backlash from fans. Dodd later apologized for what she said in a video she posted on Instagram.
"I want to give a public apology," she said. "What I meant was, do these pandemics happen because it's God's way? I'm not God, I'm not insensitive. I feel bad for all the families who have lost loved ones. And I do think we should all stay home and protect everybody. That's not what I meant, and I want to apologize to anybody who got offended. I'm sorry."
RELATED: 'RHOC': Shannon Beador Reacts To Kelly Dodd's Controversial Coronavirus Comments
"I just feel bad," she continued. "My choice of words were stupid and I hope you guys can all forgive me for saying something so ridiculous and so stupid. Please accept my apology. And I feel bad for everybody out there that has lost loved ones. I hope everybody is safe and protects themselves against this pandemic."
Despite apologizing, Dodd has reverted to saying masks don't work. Her comments have even upset housewives from other franchises like Jen Shah from The Real Housewives of Salt Lake City.
"Least favorite would be Kelly Dodd," Shah told Access Hollywood's Housewives Nightcap. "I don't know her personally, I'm just basing this off of what I've seen of her social opinions, coronavirus opinions, wearing a mask opinions, they're very much against of what my own personal beliefs are."
The Real Housewives of Orange County airs Wednesday nights at 9 p.m. ET on Bravo.