'RHOC': Vicki Gunvalson Doesn't Like Not Being on 'The Real Housewives of Orange County' — 'I Was Born to Be on TV'
Vicki Gunvalson was a staple on The Real Housewives of Orange County for 14 consecutive seasons. The entrepreneur became one of the iconic housewives for being on the franchise that started it all. Gunvalson left the Bravo series when she was not asked back for season 15. Her daughter has expressed that Gunvalson has had a difficult time adjusting to life without the cameras. Now Gunvalson is opening up about her time away from the show and she's saying that she doesn't like it at all.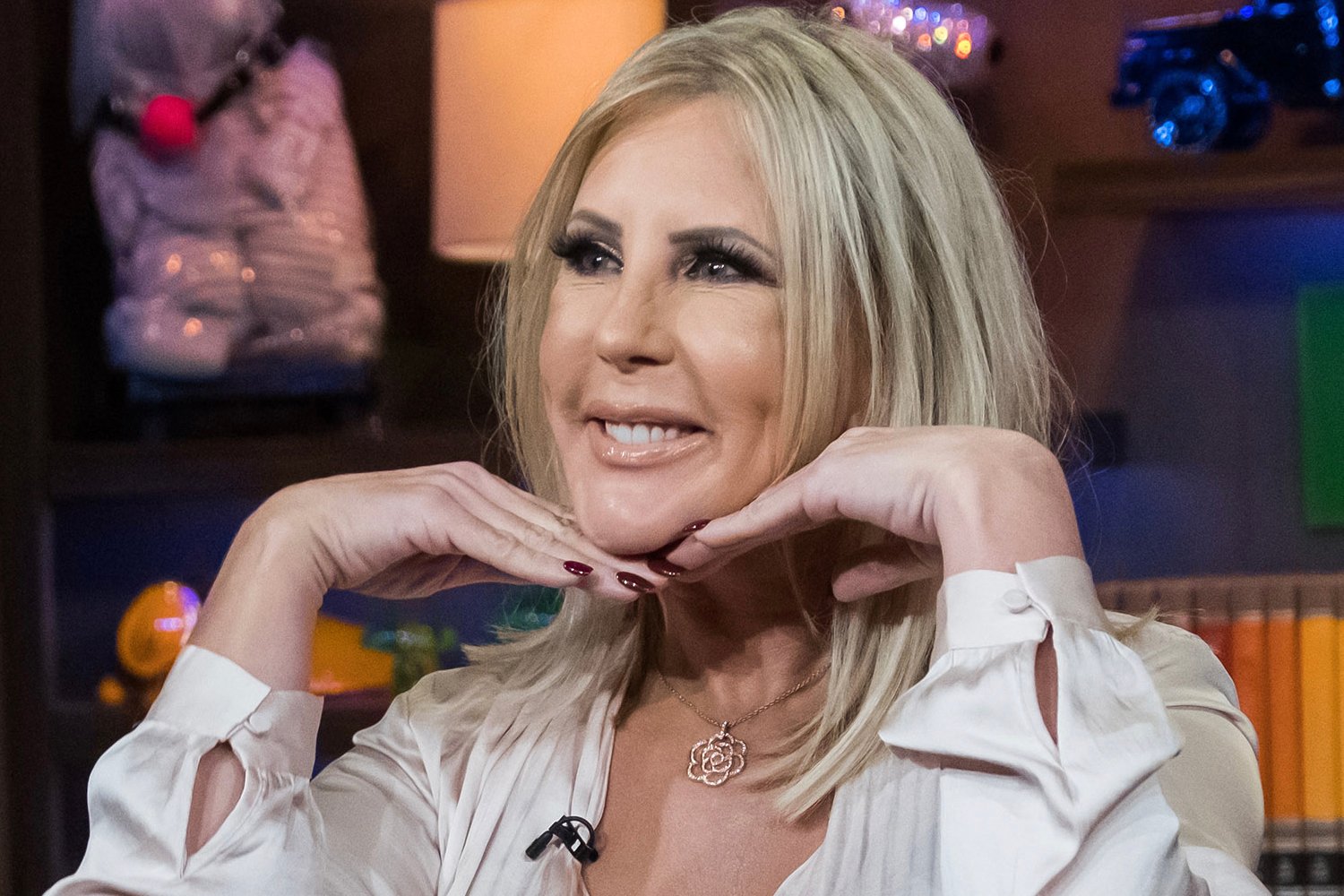 Vicki Gunvalson misses being on 'RHOC'
Gunvalson is the epitome of The Real Housewives and having held an orange on RHOC for 13 seasons was major for the insurance maven. The star set a precedent having been cast on the show that would be the beginning of a franchise. Since leaving the reality series, Gunvalson has concentrated on growing closer to her family and renovating multiple properties. Gunvalson even has a condo in Puerto Vallarta, Mexico, that she frequently visits.
Despite having a lush life, the former RHOC star has expressed that she misses being on the show. During an interview with Housewives Nightcap, Gunvalson said she didn't like not appearing on the Bravo production anymore.
"I don't like it… I was born to be on TV," Gunvalson expressed. "My mother always said, 'You're so dramatic, everything is so dramatic, you need to be on TV.' Well, it happened while she was alive, thank God because she's like, 'This is what God meant you to be.'"
RELATED: 'RHOC' Queen Vicki Gunvalson Doesn't Think Shannon Beador Will Last 14 Seasons — 'She's Tough to Work With'
Although Gunvalson lived through rough moments during her tenure as a housewife, she has many more positive memories of filming her life for viewers' entertainment.
"I didn't like the crying and the tears and people accusing me of things," she continued. "When I put a bow on it and wrap it up, I loved it. It was such great travel and experiences and I met some incredible people."
Gunvalson also said that she thought it was fun introducing her fiancé Steve on TV as he's someone that brings her peace. There is one thing people can say about Gunvalson and it is that she likes to 'Whoop it up' and continues to do so.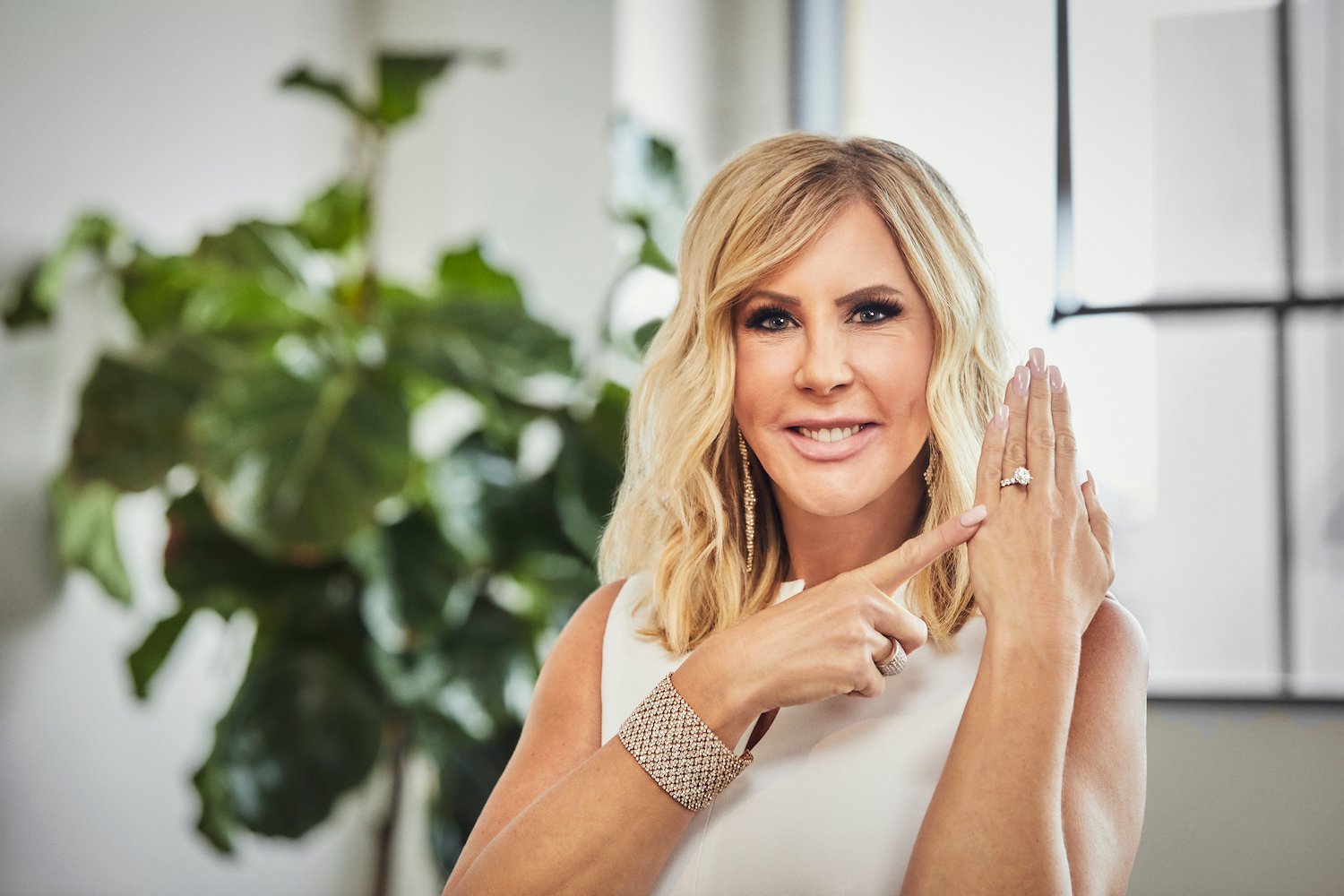 RELATED: 'RHOC' Alum Vicki Gunvalson Shades Kyle Richards From 'RHOBH' for Playing It Safe on Show
Vicki Gunvalson working on a TV comeback
Shortly after being let go of RHOC, Gunvalson and Tamra Judge teamed up to pitch a show about both of them. However, due to COVID-19 and all the restrictions around TV production they were forced to slow down. As of now, the show has not gotten picked up by a network. Gunvalson recently made an appearance S'More Date where she talked about the concept of the series.
"Tamra and I are actually working on our own show," Gunvalson revealed. "We always thought it'd be fun to have Eddie [Tamra's husband] and Steve [Lodge] on because Eddie loves Mexico and Steve is half Spanish. So, we're working on some fun stuff."