'RHOC': Vicki Gunvalson Doesn't Understand Why Bravo Keeps Bringing Kelly Dodd Back
Real Housewives of Orange County fans have settled with the fact that they won't be seeing OG Vicki Gunvalson back on the show for a while, or maybe even ever. Bravo decided not to bring Gunvalson back for the fifteenth season of the show. But while she may not be on the screen, that doesn't mean that she is going to stop giving her opinion about the other housewives. Now, she's throwing jabs at Kelly Dodd.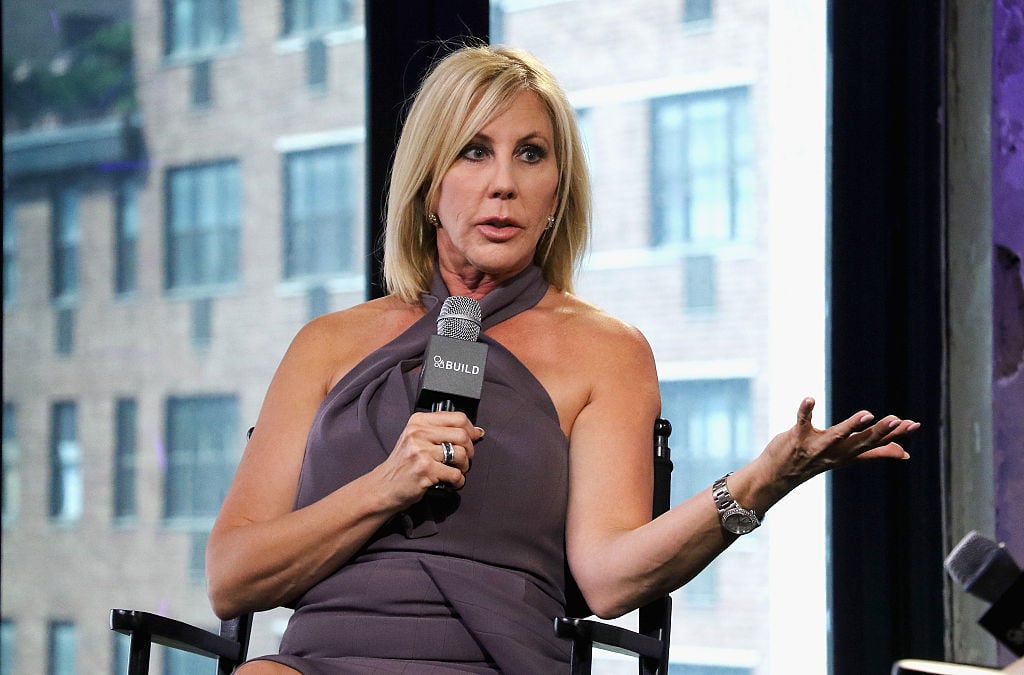 RELATED: 'RHOC': Is Tamra Judge Still Friends With Shannon Beador, Vicki Gunvalson?
Vicki Gunvalson exits 'RHOC'
Gunvalson's exit from the show was something most fans saw coming after she was demoted from a full-time housewife to a "friend of the cast." But that doesn't mean that people weren't sad to see her go.
"I will always be the OG of the OC, but it's time to say goodbye to The Real Housewives of Orange County," Gunvalson wrote on Instagram. "It's been an incredible ride for 14 years and I want to thank all of you for your support, for your love, and for 'whooping it up' with me along the way. I've been working on new projects that will be exciting, empowering, and inspirational. My podcast with Westwood One will be launching soon and I will have much more to say about this on 'Whoop it up with Vicki.' I hope you will join me with my new journey so please stay tuned. I love all my fans, and I want to thank Bravo and Evolution for this incredible experience which my family and I have will never forget. #bravo #rhoc #whoopitipwithvicki @westwoodone @bravo @whoopitupwithvicki."
Since being at home due to the COVID-19 pandemic, Gunvalson has had a lot of time to think about how different her life is going to be without the Housewives.
RELATED: 'RHOC': Vicki Gunvalson Wants You to Boycott the Show Next Season. Here's Why
"My feelings have been all over the map and some days I'm like, 'OK, good. This is the first year in 15 years I don't have to cry every day.' When it's either airing or filming or my feelings are hurt about something, and then I thought, 'I'm not ready not to cry anymore.' It was part of the blood in my veins," she said on the May 14 episode of the Whoop it Up with Vicki podcast. "It was like a natural high, filming and being a part of the cast and doing all of the press afterward and it was just part of my DNA. I loved doing it, so then I got back to being bitter and being fortunate that I had that opportunity and now I'm kind of in the middle of the road. I'm not sad and I'm not happy."
Vicki doesn't think Kelly Dodd should be on 'RHOC"
Gunvalson has very little faith in the show and its ratings now that she and Tamra Judge are gone. But the thing she can't get her head around is why Bravo would let her and Judge go and bring back Dodd.
RELATED: 'RHOC': Tamra Judge May Be Coming Back to the Show Sooner Than You Think
"The truth is, I don't really believe that the show is going to be strong without us," Gunvalson said. "If Kelly and Shannon are really good friends? I don't know. It's per season, you know? There's no length there. Kelly will say whatever she wants to say no matter what and has no recourse. Bravo brings her back every year and it's just shocking to me sometimes…"