'RHOC' OG Vicki Gunvalson Gets Flowers From Andy Cohen on Season 15 Premiere Night
Vicki Gunvalson was the most prominent figure on The Real Housewives of Orange County. She called herself the OG of the OC as she felt that "everyone else is just a copy," just like she said in her season 10 tagline. After 14 years on the show, Gunvalson confirmed she was leaving the franchise and wouldn't be appearing in season 15. As the first season without Gunvalson was set to premiere, Andy Cohen surprised her with a sweet gift.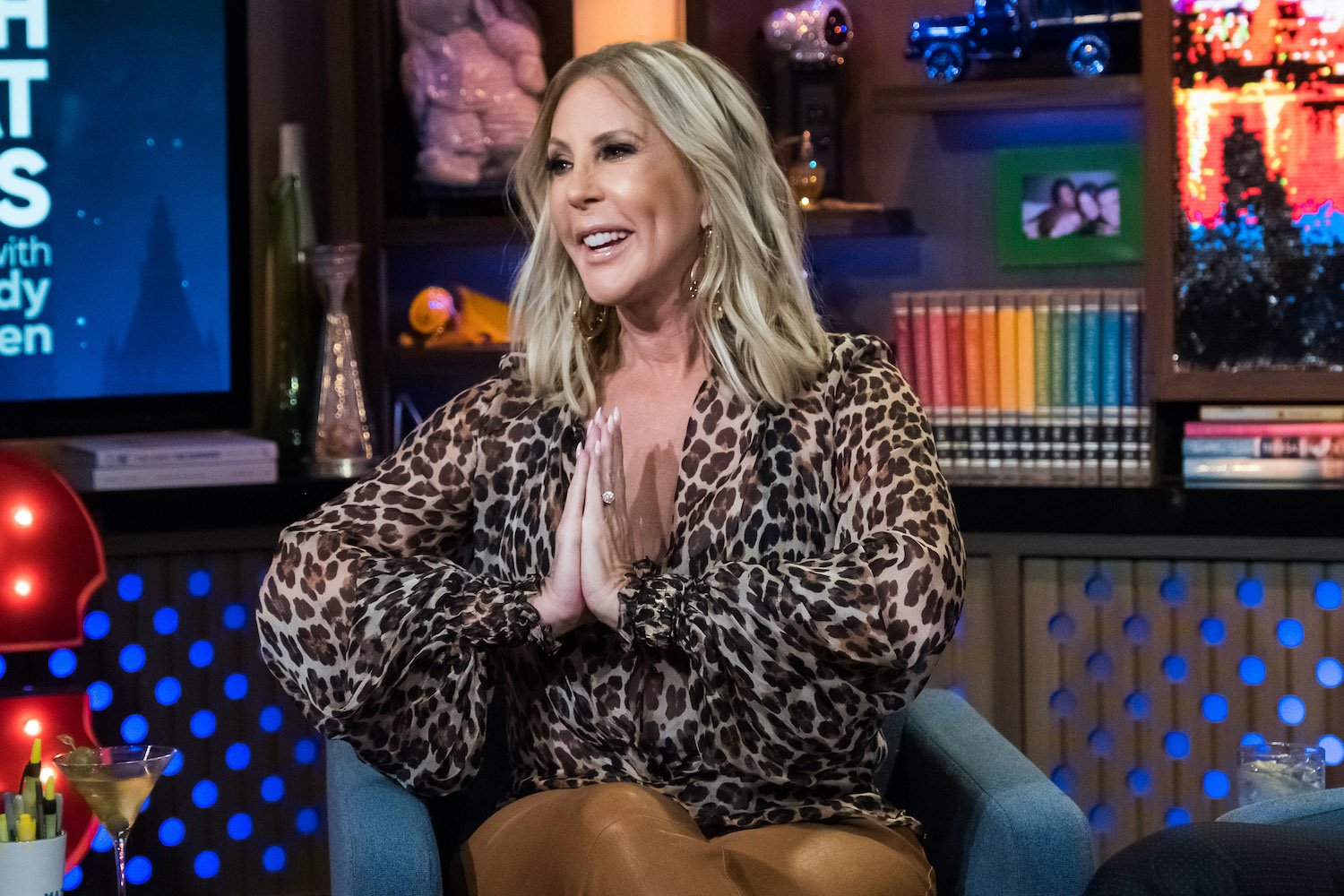 Why isn't Vicki Gunvalson in the new season?
Gunvalson was with RHOC since the very first season and made it as a full-time cast member through the first 13 seasons. For season 14, Gunvalson was downgraded to a "friend of" and only appeared part-time. As production for the new season ramped up, the insurance maven announced she would be stepping away from the Bravo reality series for good.
"I will always be the OG of the OC, but it's time to say goodbye to The Real Housewives of Orange County," Gunvalson wrote on Instagram back in January. "It's been an incredible ride for 14 years and I want [to] thank all of you for your support, for your love and for 'whooping it up' with me along the way."
The reality TV personality went on to say that she was working on new projects like a podcast and hoped her fans would continue to support her.
"I hope you will join me on my new journey, so please stay tuned. I love all my fans, and I want to thank Bravo and Evolution for this incredible experience which my family and I have will never forget," she added.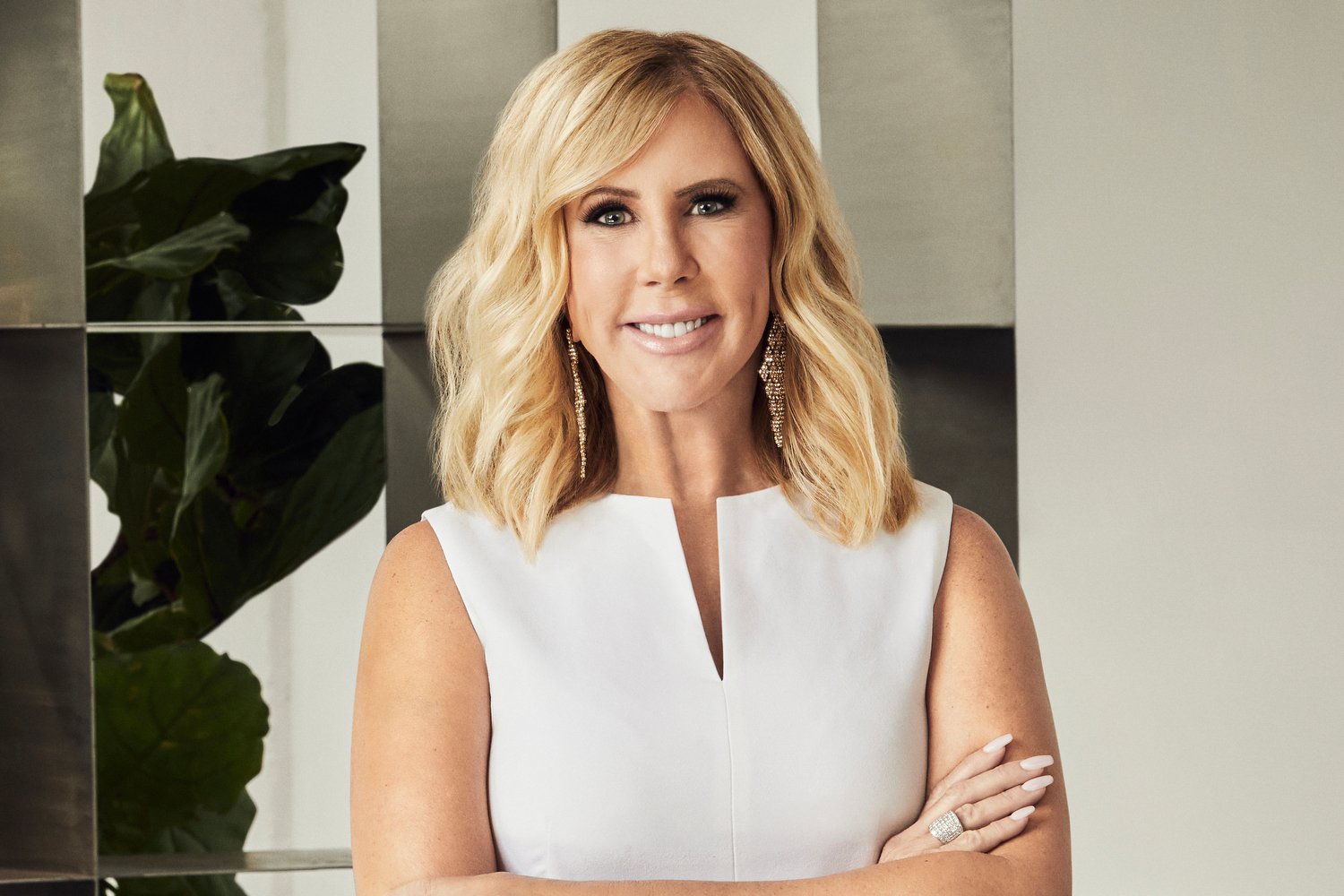 RELATED: 'RHOC': Vicki Gunvalson Claps Back At Kelly Dodd, Calls Her a Gold Digger
Andy Cohen surprises Vicki Gunvalson
Honoring the impact that Gunvalson had with The Real Housewives franchise, Cohen surprised her with a lovely floral arrangement. It was on the RHOC Season 15 premiere date that the flowers arrived at Gunvalson's home. The latter shared the gift with all of her fans on Instagram.
"There wouldn't be an OC without Vicki G. Love, Andy," the card read.
"Thank you Andy for the incredible flower arrangement," Gunvalson posted. "After 14 incredible (and some not so incredible) years on Bravo, it's nice to be acknowledged on the launch of RHOC tonight."
RELATED: 'RHOC' Alum Vicki Gunvalson Fires Back at Shannon Beador, Calls Her 'Selfish' and 'Narcissistic'
Vicki Gunvalson doesn't have high hopes for 'RHOC'
Gunvalson might not be part of the RHOC cast anymore, but she has a lot to say about the upcoming season. Sadly, the entrepreneur doesn't think the show looks good and feels it's a "hot mess."
"This season is chalking up to be such a big joke and I am happy to say I'm no longer a part of this hot mess," she told Celeb Magazine. "You have Kelly Dodd mocking COVID and wearing hats that say 'Drunk Wives Matter,' you have Boring Wind and her 'modern marriage'– whatever that means, you have the miscasting decisions that were Emily [Simpson] and Gina [Kirschenheiter], and you have wackadoo Shannon who really needs to check her ego and remember where she came from, where she started, and who was there for her all along."
The Real Housewives of Orange County airs Wednesday nights at 9 p.m. ET on Bravo.