Vicki Gunvalson Is Leaving 'RHOC' and Not Returning as Housewife for Season 15
Vicki Gunvalson has confirmed she will not be returning to The Real Housewives of Orange County. The future of the OG of the OC was in doubt after she was demoted to a friend for season 14. During BravoCon in New York City, Gunvalson said she would not return to the Bravo series as a guest-star and would only accept a full-time role. After weeks of speculation, Gunvalson will not be holding an orange any longer.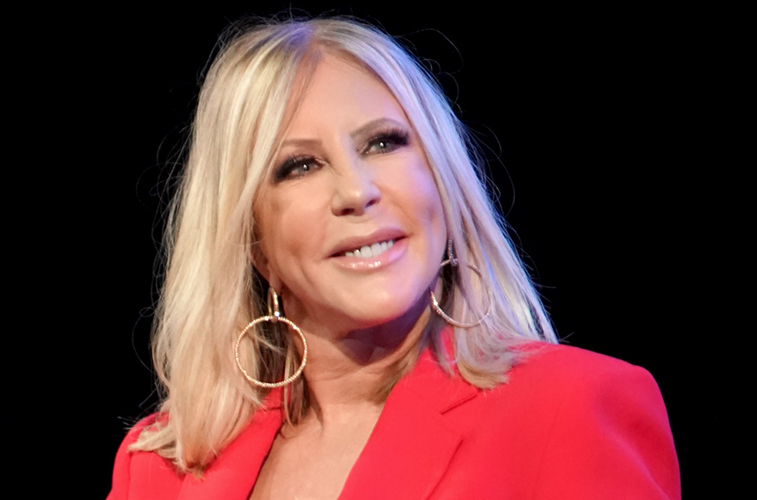 "I will always be the OG of the OC, but it's time to say goodbye to The Real Housewives of Orange County," Gunvalson wrote on Instagram. "It's been an incredible ride for 14 years and I want [to] thank all of you for your support, for your love and for 'whooping it up' with me along the way."
Fans can rest assured that this is not the last we hear of Gunvalson as she notes she will be launching a podcast soon.
"I've been working on new projects that will be exciting, empowering and inspirational," she continued. "My podcast with Westwood One will be launching soon and I will have much more to say about this on Whoop it up with Vicki. I hope you will join me on my new journey, so please stay tuned. I love all my fans, and I want to thank Bravo and Evolution for this incredible experience which my family and I have will never forget."
Vicki Gunvalson's ultimatum
Gunvalson had a major blowout during the season 14 RHOC reunion that was caught on cameras. As a friend, Gunvalson would only appear during part of the special. Being the OG she was in the belief she would be sitting on the couch throughout. When she found out what was going on, drama ensued.
"I felt very disrespected and I don't deserve that," she told OK! Magazine. "I give Bravo my life, all of my life, and I don't fake my reality. My reality is crazy. On other casts, women have created storylines. I don't create that. My life is my life, either you want it or you don't."
Although there were reports that Gunvalson had an altercation with Andy Cohen, things did not end up getting that severe. However, Gunvalson did let the Housewives producer know her thoughts.
"I did not get into it with Andy… told him what I felt, as well as I told everyone involved what I felt," she explained. "I thought that I should have been notified ahead of time. They lied to me, basically. They lied to me."
In a separate interview, Gunvalson said she would not accept coming back in a reduced role again.
"First of all, when they told me I was going to have a reduced role, I said, 'I'm never a Friend. I started this franchise. I'm never going to be a Friend.' They said, 'We'll never use those words.' And they've been using those words," Gunvalson told Entertainment Tonight. "I will never come back part-time. I'm either all in or all out. I'm not a part-time girl."
The Real Housewives of Orange County is expected to start filming soon with an airdate for the summer on Bravo.