'Disgusting and Desperate': Vicki Gunvalson Reacts To 'RHOC' Mention in Latest Episode
Vicki Gunvalson quit 'RHOC' after 14 years on the show. However, the Bravo series keeps mentioning her name and calling back to her.
Vicki Gunvalson might be out of The Real Housewives of Orange County cast but she continues to be featured. The OG of the OC recently took to social media to air her grievances over the show still mentioning her name. In the latest episode, Gunvalson was once again shown on-screen and she was not too delighted by the sight.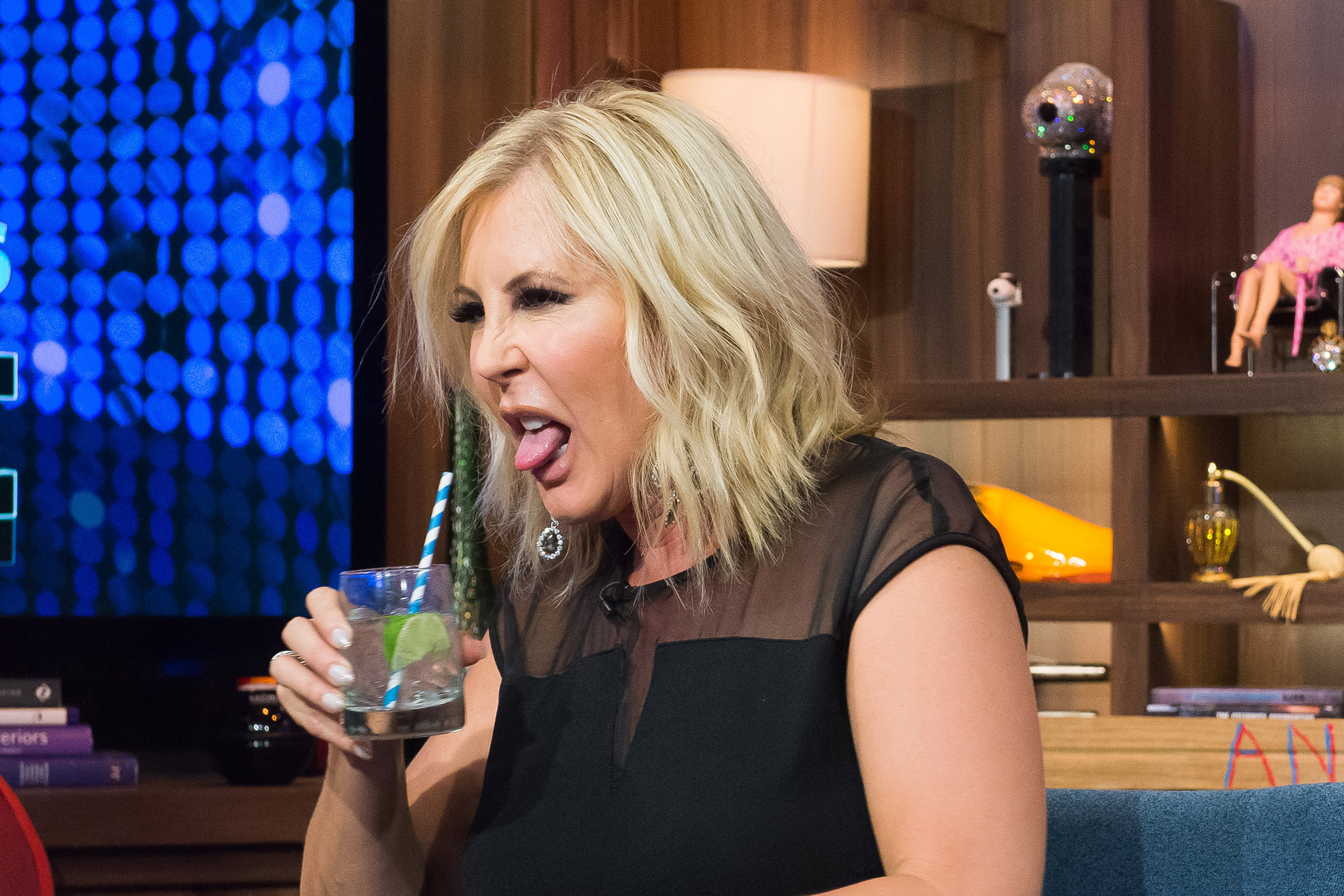 What made Vicki Gunvalson upset?
Gunvalson was the star of RHOC for 14 seasons. Ahead of the filming for season 15, she announced she was leaving the show for good after being demoted during the previous season. There's no denying that Gunvalson is an icon not only to the Orange County franchise but to the whole Real Housewives universe.
After starring on the reality series for so long, it's hard to ignore the impact Gunvalson had on the show. During season 15, Gunvalson continues to be mentioned and on Wednesday night's episode her name came up once again.
As Braunwyn Windham-Burke renews her vows to her husband, there was a call back to when other housewives did the same in the past. Gunvalson renewed her vows with Donn Gunvalson early on in the series and the scene was flashed for viewers to remember. Their marriage didn't make it, just like Shannon Beador's vow renewal years later.
When the scene aired, Queens of Bravo shared the image on Twitter which caught Gunvalson's attention.
"Disgusting and desperate," Gunvalson replied to the flashback.
Previously, Gunvalson had called out the show for not receiving a "residual check" for continuing to appear in scenes in the new season.
"If we aren't good enough to be on, then why use our names at all?" Gunvalson replied to a fan questioning why they were still mentioned.
Vicki Gunvalson shades new season of 'RHOC'
It's clear that Gunvalson is not happy with the show not picking up her contract for another season. Ahead of the RHOC Season 15 premiere, the insurance maven said the show looked like a "hot mess."
"This season is chalking up to be such a big joke and I am happy to say I'm no longer a part of this hot mess," she told Celeb Magazine. "You have Kelly Dodd mocking COVID and wearing hats that say 'Drunk Wives Matter,' you have Boring Wind [Braunwyn] and her 'modern marriage'– whatever that means, you have the miscasting decisions that were Emily [Simpson] and Gina [Kirschenheiter], and you have wackadoo Shannon who really needs to check her ego and remember where she came from, where she started, and who was there for her all along."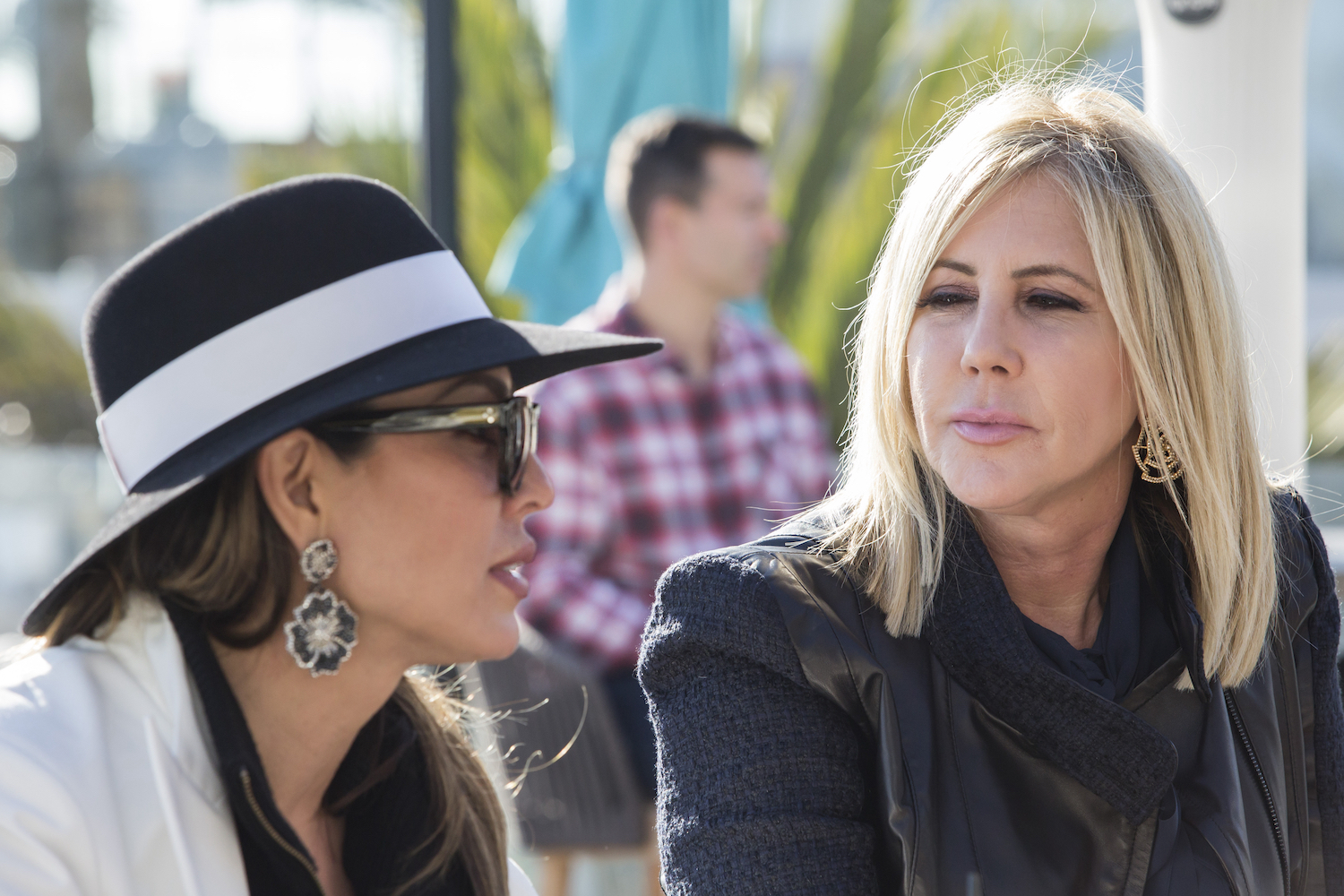 Gunvalson never clicked with Windham-Burke, left in bard terms with her former friend Dodd, and shaded Simpson as a bad casting decision. The OG had an issue with the latter as she claimed Gunvalson and Judge gaslit Beador to go against the rest of the cast.
"Emily is also an outright liar — not to mention one of the worst casting decisions Bravo has ever made — by claiming we told Shannon what to think and she went along with it," Gunvalson told Champion Daily in an interview.
The Real Housewives of Orange County airs Wednesday nights at 9 p.m. ET on Bravo.