'RHOC': Vicki Gunvalson Says She Was Paid 'Zero' for Her First Season of the Show
In a stunning admission, Vicki Gunvalson from The Real Housewives of Orange County admitted she did not draw a salary for her first season of the show.
Gunvalson who was part of trailblazing the series admitted on her podcast, Whoop It Up with Vicki that she made no money for her contribution the first season. Gunvalson dished about money with podcast host David Yontef from Behind the Velvet Rope when she made the shocking revelation.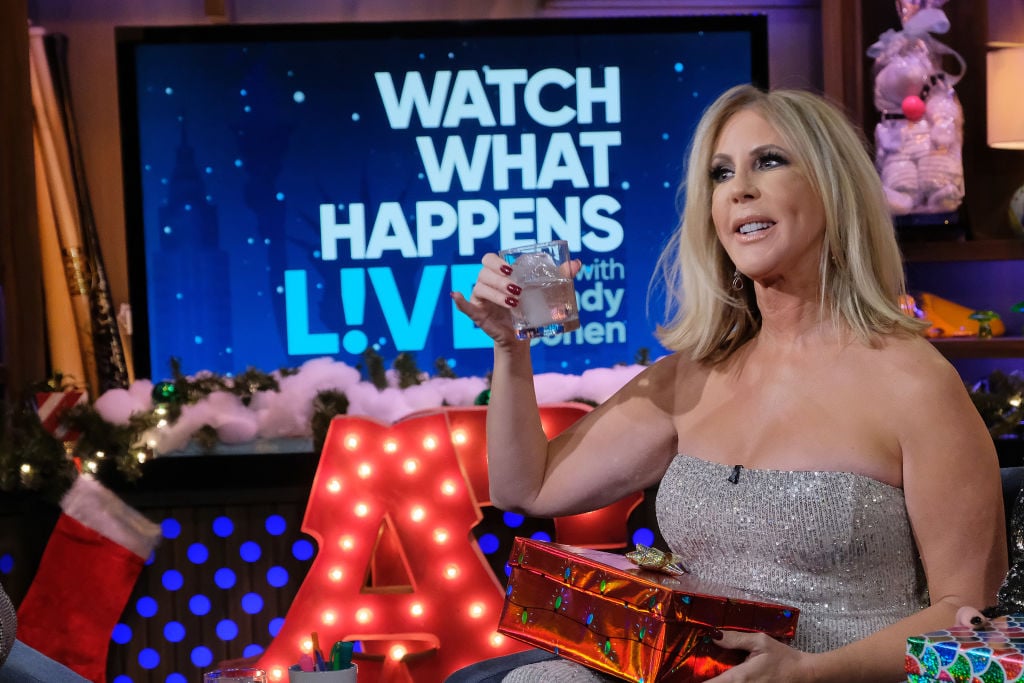 Yontef, who is known for his deep Bravo knowledge shared that new Housewives make about $60,000 for their first year. "Tamra [Judge] told me she got like $7,000," he said.
"I got zero!" Gunvalson exclaimed. "I got zero, zero. So you have to pay your dues." Fiancé Steve Lodge, who was also on the podcast, reminded Gunvalson that the show was just emerging when she launched it in 2006.
Gunvalson says cast members forget about paying taxes
Gunvalson was known on the show for being a shrewd businesswoman who always had her eye on the bottom line. Despite Judge's claim that she was paid about $7,000 at first, cast members are making far more than in the beginning.
For instance, Judge made $600,000 for her last season. Ramona Singer, who is also an original cast member on The Real Housewives of New York City makes a reported $500,000 per season. Gunvalson was one of the higher paid cast members at $750,000 per season. The highest-paid of all time? Nene Leakes from The Real Housewives of Atlanta was banking $2.75 million per season. 
RELATED: Which 'Real Housewives' Star Gets Paid the Most in the Entire Franchise?
Although the cast draws a serious salary, Gunvalson says more money, more problems. Yontef and Gunvalson observed how the network can suddenly cut cast members, which compromises finances. Plus, "Where people get messed up in this game, is all of a sudden they're making their $200,000 and $300,000 when they were a Housewife," she said. "Like a true Housewife. And then all of a sudden, they're getting $300,000 and they're kicking the can down the road for the taxes and then, 'Oh by the way you only made $150,000.'"
Many get smacked with tax penalties
"So I've got lots of horror stories on people who didn't listen to me and didn't follow my Excel spreadsheets," she continued. "Because I'm a freak about money. So typically viewers or listeners don't know but we got paid once a month," she says. "We got a up front, a back end, and once a month while you're filming.
"When I got that up front, all of it went to taxes," she shared. "Then when I do my four months of pay, half of it goes to taxes. My last paycheck was all mine." She used this approach so she could cover taxes first and never fell behind or paid any interest.
RELATED: Vicki Gunvalson Is Taking A Major Pay Cut With Her Demotion On 'RHOC'
"I can't tell you how many people forgot about the taxes and their 1099 people, it's crazy!" she exclaimed. Adding she sees far too many people in the reality space who don't pay their taxes. But then end up getting hit with interest and penalties. "And they never get caught up," she said.