'RHOC': Vicki Gunvalson Slams Andy Cohen After Leaving 'Housewives'
Vicki Gunvalson shocked The Real Housewives of Orange County fans when she announced she was leaving the show. After 14 years on the Bravo reality series, the OG of the OC was stepping away from the show that made her a household name. Exiting the franchise was most likely not easy for the insurance maven and fans have a lot of questions. During one of Gunvalson's reply, she managed to diss Andy Cohen.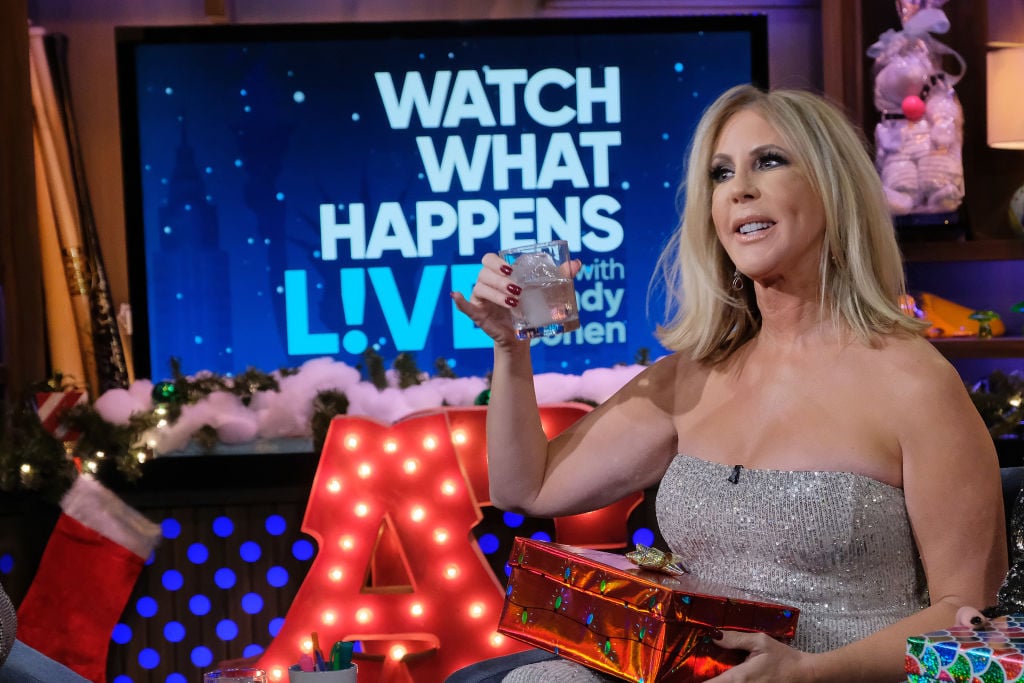 After Gunvalson's post on Twitter confirming her departure from RHOC, fans left messages for the TV personality.
"Very telling… no thanks to Andy," a fan noted. "I don't blame you, he really didn't have your back this reunion."
"No, he didn't," Gunvalson replied. "Very telling to say the least. Shouldn't have stayed as long as I did."
When another fan brought up the lawsuit that Gunvalson had filed against the cable network and production company, the RHOC star fired back.
"Read your facts straight," she replied. "It was a cease order to have them not air lies about me."
In another tweet, Gunvalson said she was doing well after news she was not going to be on the show.
"The show was going down a very bad path. I'm free now to do what I want," Gunvalson wrote.
Why is Vicki Gunvalson leaving?
Gunvalson was reportedly not offered a contract for season 15 of RHOC, not even to reprise her role as a friend. As production for the new season was about to start, Gunvalson decided to make the announcement that she was exiting.
"I will always be the OG of the OC, but it's time to say goodbye to The Real Housewives of Orange County," Gunvalson wrote on Instagram. "It's been an incredible ride for 14 years and I want [to] thank all of you for your support, for your love and for 'whooping it up' with me along the way."
Although she won't be on a reality show anymore, Gunvalson will continue to have a close relationship with fans through a new podcast.
"I've been working on new projects that will be exciting, empowering and inspirational," she continued. "My podcast with Westwood One will be launching soon and I will have much more to say about this on Whoop it up with Vicki. I hope you will join me on my new journey, so please stay tuned. I love all my fans, and I want to thank Bravo and Evolution for this incredible experience which my family and I have will never forget."
Vicki Gunvalson wasn't happy
During the reunion for season 14, Gunvalson had a complete meltdown. As the last remaining original cast member she felt disrespected by producers.
"I felt very disrespected and I don't deserve that," she told OK! Magazine. "I give Bravo my life, all of my life, and I don't fake my reality. My reality is crazy. On other casts, women have created storylines. I don't create that. My life is my life, either you want it or you don't."
Fans will get to see the new season of RHOC this summer on Bravo sans Gunvalson.