'RHOC': Vicki Gunvalson Breaks Silence After Unfollowing Shannon Beador
Vicki Gunvalson is off The Real Housewives of Orange County and her friendship with Shannon Beador is also suffering. The OG of the OC exited the franchise after 14 years. Season 15 of the series has started production and Gunvalson's only friend left on the show is Shannon Beador. Things seemingly changed drastically after the latter was seen in a photo with Gunvalson's nemesis, Kelly Dodd.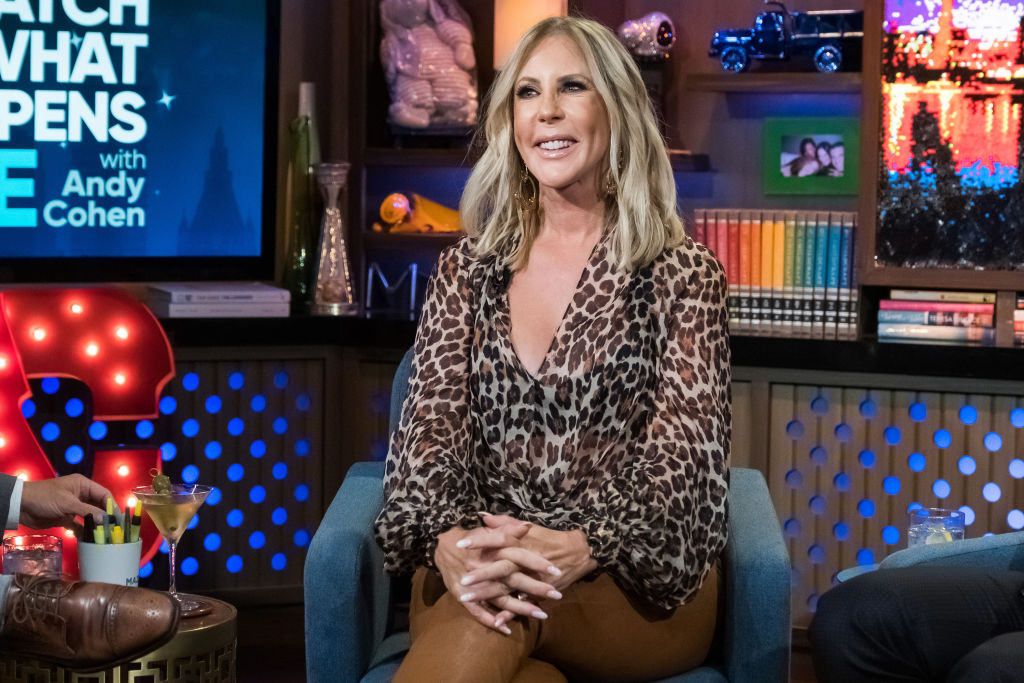 Why did Vicki Gunvalson get upset?
Beador and Gunvalson, along with Tamra Judge, were part of the "Tres Amigas" group. All of them shared their dislike toward Dodd who has had a rocky relationship with them over the years. However, with Gunvalson and Judge out of the show, Beador needs to make new friends in the cast.
Over the weekend, Beador shared a photo with Dodd with their respective partners. The Bravo stars as seemingly "neighbors" and are "walking distance" to each other as Beador noted on her caption.
Although Gunvalson didn't react to the photo, Judge seemingly took a jab. She shared a post that most fans think was directed at Beador.
"Fake friends are like shadows. They follow you in the sun but leave you in the dark," read the quote that Judge shared on Instagram.
Fans of the show questioned what it meant. Some felt she was talking about Beador shifting alliances after both Judge and Gunvalson were cut from RHOC.
Fans went to check out who Judge and Gunvalson follow and they conducted a search for Beador. The results yielded that Beador is not someone they follow, showing that they both unfollowed their former co-star.
What did Vicki Gunvalson say?
After the controversial move, Gunvalson broke her silence on the drama. The insurance maven talked about the drama surrounding her friendship with Beador.
"There is a lot going on in the world right now, as you all know," Gunvalson told The Hollywood Gossip. "We have people dying of coronavirus, the stock market crashing, and me worrying about my insurance business at a critical point in this country."
Gunvalson minimized the drama with her former co-star as there is a bigger issue affecting the world right now.
"Worrying about whether Shannon Beador is mad if I unfollowed her or not is not even something on my radar," the former RHOC star added. "There are more important things going on in the world than worrying about her or any of my other former costars."
Vicki Gunvalson exits 'RHOC'
Gunvalson had been demoted to a "friend" for season 14 of RHOC. In interviews before the finale aired, she had already expressed she would not be returning to the show if she wasn't offered full-status again. It seems producers thought she wasn't necessary for the show because ahead of season 15, Gunvalson announced her exit.
"I will always be the OG of the OC, but it's time to say goodbye to The Real Housewives of Orange County," Gunvalson wrote on Instagram. "It's been an incredible ride for 14 years and I want [to] thank all of you for your support, for your love and for 'whooping it up' with me along the way."
The Bravo star assured her fans that they would hear from her soon, literally, as she was launching a new podcast.
"I've been working on new projects that will be exciting, empowering and inspirational," she continued. "My podcast with Westwood One will be launching soon and I will have much more to say about this on Whoop it up with Vicki. I hope you will join me on my new journey, so please stay tuned. I love all my fans, and I want to thank Bravo and Evolution for this incredible experience which my family and I have will never forget."
The Real Housewives of Orange County season 15 is expected to air later this year on Bravo.