'RHOC': Were Vicki Gunvalson, Tamra Judge Fired Due to Their Age?
Tamra Judge and Vicki Gunvalson will not be returning to The Real Housewives of Orange County. Season 15 will have to do without two of the most controversial and iconic housewives. There has been a lot of speculation as to the reason they were both let go. One of the most resounding reasons is their age.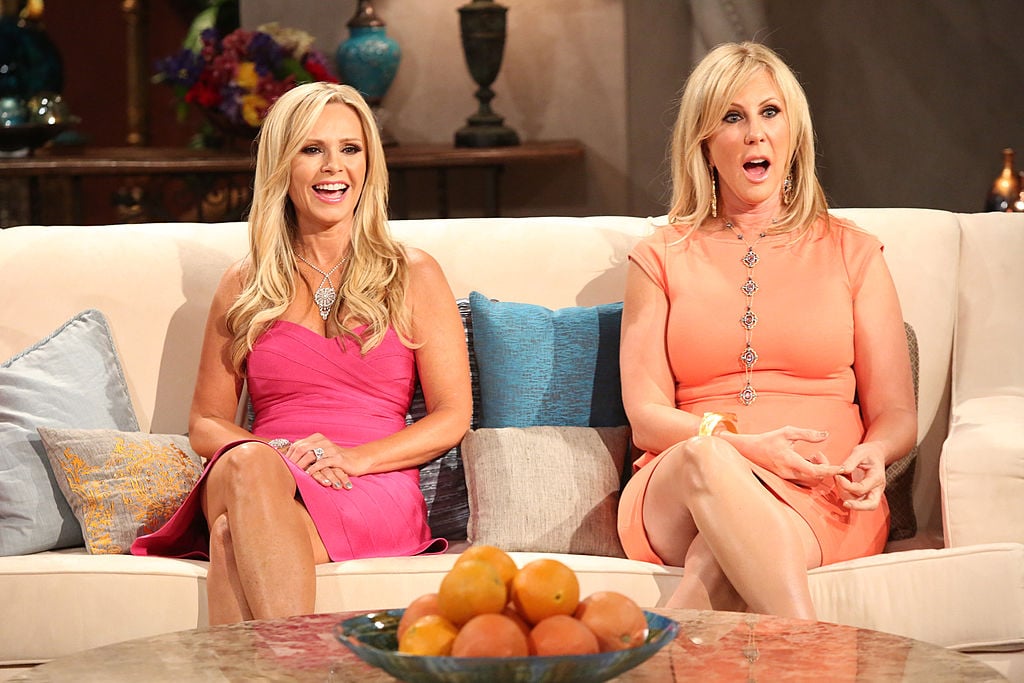 Andy Cohen, a producer in RHOC, is slamming reports that Judge and Gunvalson were let go because of their age.
"If you look at the breadth of Housewives on all of the shows, we represent all ages and specifically New York City, Ramona [Singer]'s 61 or something," he told a caller that asked on his Radio Andy SiriusXM show. "This doesn't have to do with age."
Cohen went on to explain that they wanted to shake things up in Orange County to evolve the storylines.
"We just felt like, with Orange County, we were going in circles a little bit with the group," he added. "Sometimes you have to take people out of the group to see the stories go in a different direction. I think if we had taken Shannon out of the group, then we could have a discussion about whether this had something to do with age."
Cohen also said that he doesn't want to isolate longtime viewers of the show with these decisions.
Vicki Gunvalson quits the show
After serving as a "friend" for season 14, Gunvalson announced she was leaving RHOC for good.
"I will always be the OG of the OC, but it's time to say goodbye to The Real Housewives of Orange County," Gunvalson wrote on Instagram. "It's been an incredible ride for 14 years and I want [to] thank all of you for your support, for your love and for 'whooping it up' with me along the way."
The insurance maven is going to focus on her business as well as a podcast she is launching soon.
"I've been working on new projects that will be exciting, empowering and inspirational," she continued. "My podcast with Westwood One will be launching soon and I will have much more to say about this on Whoop it up with Vicki. I hope you will join me on my new journey, so please stay tuned. I love all my fans, and I want to thank Bravo and Evolution for this incredible experience which my family and I have will never forget."
Tamra Judge walks away
As opposed to Gunvalson, Judge was offered a limited role for season 15 of RHOC but ultimately turned down the deal.
"We had offered her three episodes to come back and kind of wrap out her story. … That is true," Cohen said on Radio Andy. "She didn't want to do that. Look, she's been on the show for 12 years. We wanted to give her a send-off."
Judge, later on, went on to explain that she doesn't hold a grudge against Cohen nor Bravo.
"I love Andy! I will always have a close friendship with him," Judge told Champion Daily about what she thinks of Cohen. "I enjoyed my 12 years on Bravo but I knew it was coming to an end. I'm not mad about Bravo's decision but I am sad to lose a family that I love so dearly."
Season 15 of RHOC is expected to start filming soon and air later this year on Bravo.