'RHOC': Vicki Gunvalson Wants You to Boycott the Show Next Season. Here's Why
Vicki Gunvalson told fans to boycott 'The Real Housewives of Orange County.' Now, she is going back on that statement and explaining what she meant.
Things have been going downhill between Vicki Gunvalson and Bravo for a while now. But when Gunvalson finally exited the Real Housewives of Orange County, she decided not to go quietly. First, she told outlets that Bravo was done with her and now she is calling for people to boycott the next season of the show. She may no longer be a housewife, but she sure is still bringing the drama.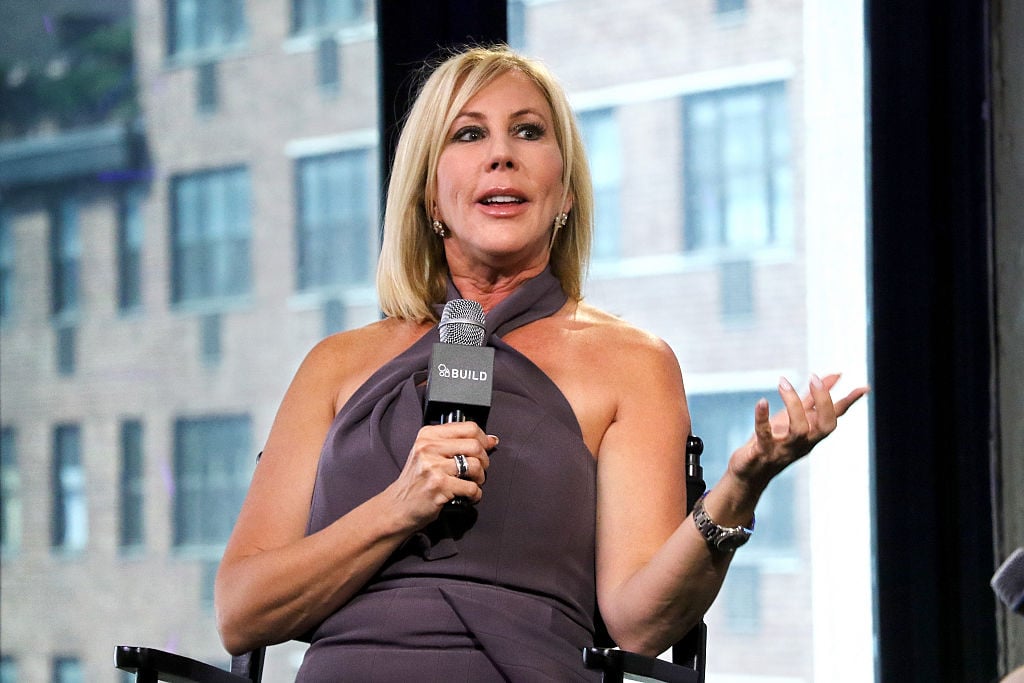 Vicki Gunvalson announces exit
Gunvalson was one of the original housewives on RHOC so she was not too pleased when she went from housewife to a "friend of the cast" last season. As Bravo had no plans to bring her back to a full-time role on the show, she parted ways with the network.
"I will always be the OG of the OC, but it's time to say goodbye to The Real Housewives of Orange County," she wrote on Instagram. "It's been an incredible ride for 14 years and I want to thank all of you for your support, for your love and for 'whooping it up' with me along the way. I've been working on new projects that will be exciting, empowering, and inspirational. My podcast with Westwood One will be launching soon and I will have much more to say about this on 'Whoop it up with Vicki.' I hope you will join me with my new journey so please stay tuned. I love all my fans, and I want to thank Bravo and Evolution for this incredible experience which my family and I have will never forget. #bravo #rhoc #whoopitipwithvicki @westwoodone @bravo @whoopitupwithvicki."
Why does Vicki Gunvalson want people to boycott 'RHOC"?
Though Gunvalson is not a part of the franchise anymore, you would think that she would still want it to do well as so much of her brand is tied to Bravo and her time on the show. But that's not the case at all. She recently told fans to boycott the show, but now she is backtracking.
 "I love Bravo, but they don't love me, so when somebody said something about the show is going to go down without you I'm like, 'Just boycott it!'" she told HollywoodLife. "I don't really mean for them to be boycotted. I meant for — The truth is, I don't really believe that the show is going to be strong without us. If the ratings are down — This was my comeback on it. It was 10 or 11 or 12 o'clock at night after I got done working and somebody said, 'The show is not going to be the show without you and Tamra [Judge] on it,' and I said, 'Just boycott it then.' And it came out."
RELATED: 'RHOC': Kelly Dodd Officially Signs On for Another Season
Gunvalson doesn't want people to actually stop watching the show altogether. She just wants Bravo to see that they made a mistake in letting her go.
 "It was a one sentence in the fact that if the ratings are down, then they're going to realize that they made a mistake," she continued. "I don't really mean for them to be boycotted. I meant for — The truth is, I don't really believe that the show is going to be strong without us."