'RHOC': Vicki Gunvalson's Boyfriend Used Her for Fame, She Confirms He Cheated on Her and Told Fans to 'Unfollow Steve'
Vicki Gunvalson from The Real Housewives of Orange County was dealt another blow following her breakup with boyfriend Steve Lodge. Not only does she believe he used her platform to gain fame for his run for governor, she now said he was cheating on her and has moved on with a much younger woman. Tamra Judge shared a supportive message to Gunvalson, telling her to get back in the saddle. But after both Brooks Ayers and Lodge, Gunvalson thinks she may not be the best person to determine who is the right mate.
Vicki Gunvalson says her boyfriend 'picker' is off
Judge shared a photo on Instagram of Gunvalson laying in bed. "Get out of bed @vickigunvalson and let's go whoop it up," she captioned the image. "I hate to see you so sad. He isn't worth it girl. Especially after what you found out last night! You are beautiful, you are strong, you are smart! Don't let anyone tell you any different (I will be screening all guys that want to date Ms. Gunvalson in the future)."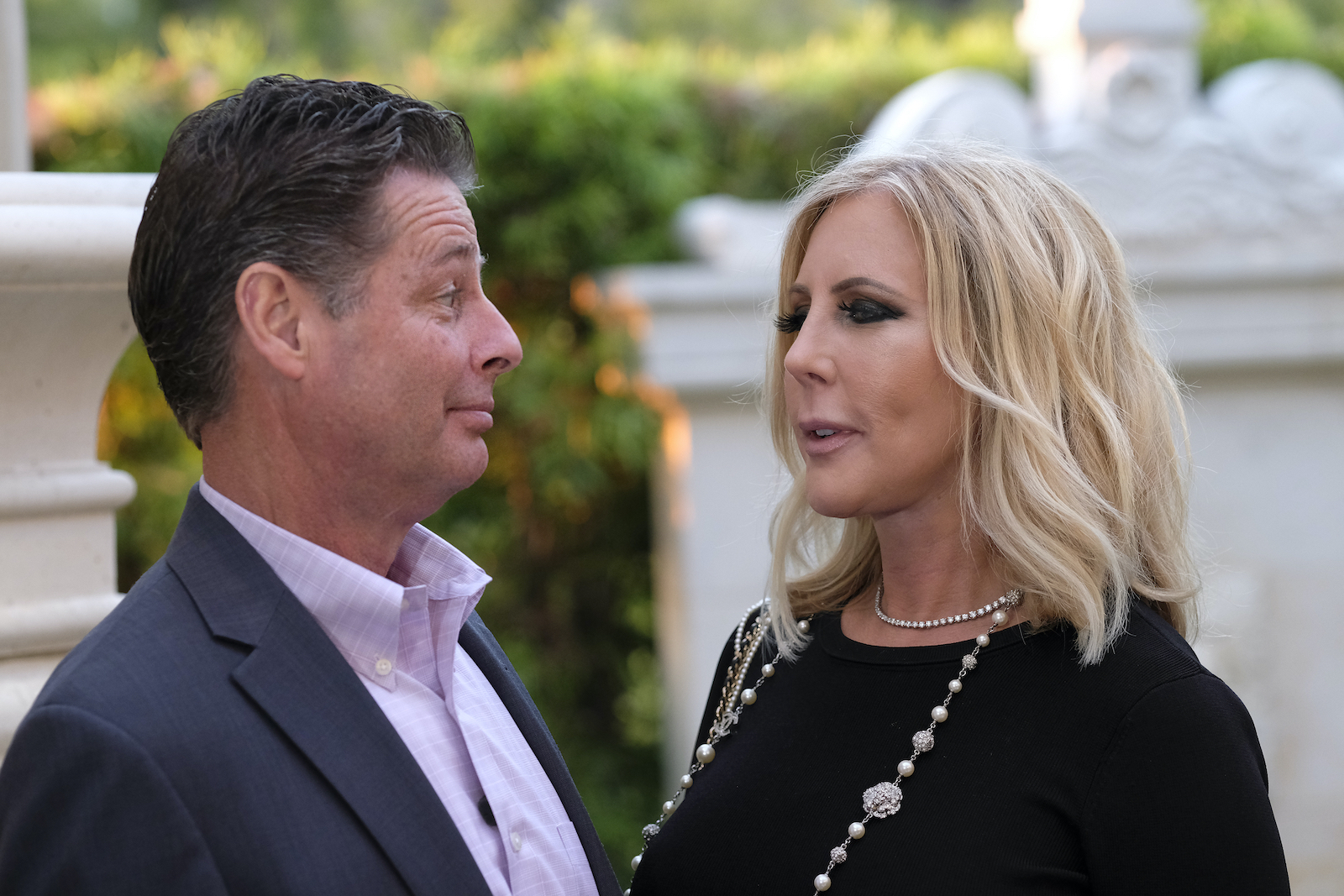 That's when Gunvalson replied, "Thanks Tamra. Yes, I'm passing the baton on to you. My picker is obviously off." Judge agreed with Gunvalson. "Clearly. I've been saying that for years" likely referring to the drama Ayers created for the entire cast. Ayers claimed to have cancer, but the cast became suspicious that he lied about having the illness. The drama drove a wedge in between Judge and Gunvalson's friendship. They only reconnected after Gunvalson had left Ayers, who apparently lied about his illness.
Vicki Gunvalson says Steve Lodge was cheating on her
Gunvalson also shared what she learned about Lodge in the Instagram thread. "While I was out of town working on a biz trip, he took her to my condo in Mexico! He's been flaunting around my town in OC making out in public places. It's disgusting," she shared. Gunvalson introduced Lodge to her "happy place" in Mexico. She was stunned to see that he was on a date at one of their favorite restaurants.  
She added on the thread, "Unfollow Steve if you are." Gunvalson also revealed that Lodge is dating a much younger woman. "He used me, he lied to me, he's been dating a 36-year-old and is not what he portrays himself to be. No Christian man would do what he's done," she wrote.
Judge added, "While sleeping in your bed running for governor, using your followers." A fan then asked if Lodge was cheating on her. Gunvalson replied, "Yep."
Vicki Gunvalson's boyfriend posts cocktail time for two
Gunvalson reposted the same image and message on her own Instagram. But added a footnote. "New show idea: 'filling Vicki's love tank' as we drive around town in a family van in search for Mr. Right -whooping it up," she added along with the hashtag, "Unfollow Steve."  Lodge currently has close to 100,000 followers on Instagram and he is verified. He also recently posted a video of two cocktail glasses and a smiley face heart emoji on his Instagram story. None of the RHOC cast currently follows Lodge.
This isn't the first message of support Judge posted to Gunvalson. She shared another photo and message shortly after the couple split. "You got this @vickigunvalson," she wrote. "Life is like a camera, focus on what's important, capture the good times, develop from the negatives and when things don't work out …..TAKE ANOTHER SHOT! It won't be long before I get the call " where ya gotta go to whoop it up around here" love you sis."