'RHOC' Alum Vicki Gunvalson Shades Kyle Richards From 'RHOBH' for Playing It Safe on Show
Vicki Gunvalson, formerly from The Real Housewives of Orange County, is calling out Kyle Richards from The Real Housewives of Beverly Hills. The insurance maven had an Instagram Live with her pal Tamra Judge, when they commented on Housewives from other franchises. Gunvalson didn't have a nice thing to say about Richards and shaded the way she comes off on the show.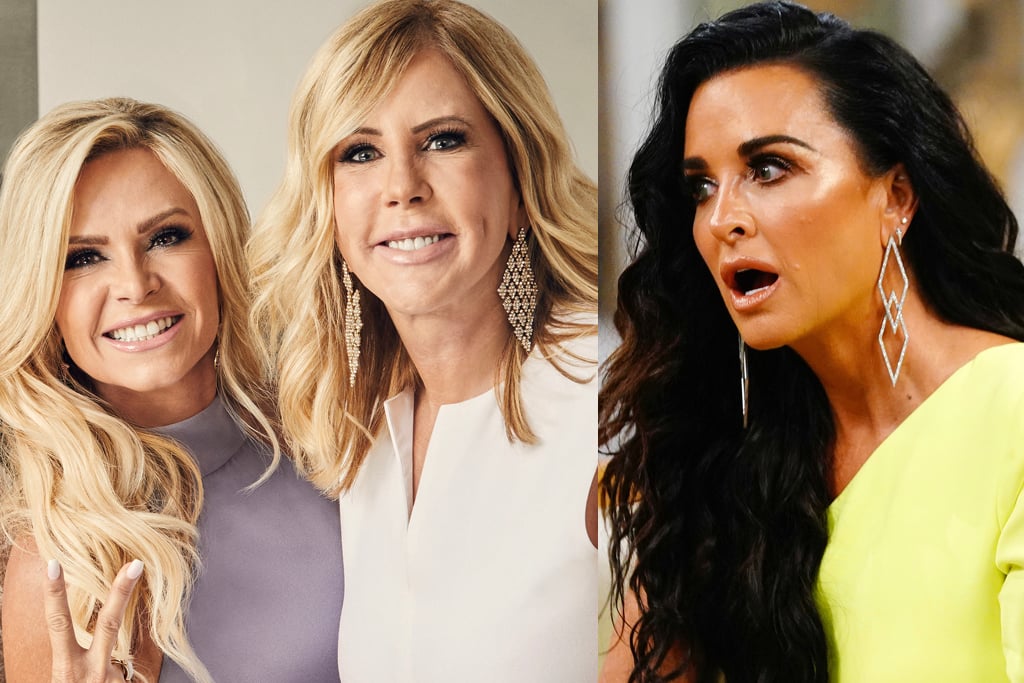 "Kind of vanilla," Gunvalson said about Richards. "I don't see any conflict. I just see her like, playing the safe lane always."
Judge seemingly agreed with Gunvalson's opinion adding, "Well, she's still got her million-dollar paycheck."
Gunvalson also took a swipe at Ramona Singer from The Real Housewives of New York City.
"Big eyes," she said. "She thinks she founded the Housewives and she didn't, I did."
Singer has claimed that RHONY is what put the Housewives franchise on the map and the one that pushed the show to another level. However, RHOC came first when it premiered in March 2006. The New York City-based show didn't debut until March 2008, a whole two years after the original.
Vicki Gunvalson and Tamra Judge not returning to 'RHOC'
Earlier this year and ahead of the start of the RHOC Season 15 production, Gunvalson and Judge announced their departure. Gunvalson was the first to drop the bombshell as the last OG was leaving the franchise for good after 14 years. She had already been demoted for season 14 and did not hold an orange. At Bravocon, Gunvalson said she would only return if she was offered a full-time role, which apparently was not on the table for her.
In the case of Judge, she turned down an offer to make an appearance for three episodes in season 15. Producers wanted to give the fitness enthusiast a sendoff after being on the show for 12 years. She ultimately turned down the offer as she felt it didn't make sense for her.
However, reality TV is what Gunvalson and Judge know and they are trying to hold on to that spotlight. Before the coronavirus shutdown, the former RHOC ladies shot a pilot presentation. They filmed a show to present to TV networks that would be interested in buying the concept.
"I told [Vicki], I said, 'Listen, you and I paved the way for the Housewives franchise and I think that we are really gonna pave the way for the next step after Housewives is over,'" Judge told Entertainment Tonight.
Timing was off for the duo as the pandemic shut down production and put a damper into their plans.
"I can't really say too much," she added. "We were about ready to meet with networks and everything got shut down because of the virus. So, we are on hold right now."
For now, the television project is on hold and they will have to wait until the TV networks open up to start hearing pitches again. Gunvalson is hosting a weekly podcast where she dishes on her time on RHOC, while Judge is in the middle of restructuring her gym.