'RHOC': What Is Meghan O'Toole King's Net Worth and Did She Have a Prenup With Jim Edmonds?
Meghan O'Toole King from The Real Housewives of Orange County surprised fans when she married President Joe Biden's nephew Cuffe Owens on Oct. 11. She had only "introduced" Owens to fans on Instagram in late Sept. after her divorce from Jim Edmonds was final in May 2021. King went into her marriage to Owens already a millionaire, but was she also receiving payments from Edmonds? Plus did she and Edmonds have a prenuptial agreement?
Meghan O'Toole King has a net worth of $5 million
O'Toole King has a reported net worth of $5 million. She made approximately $300,000 per season when she was on RHOC from season 10 through 12. O'Toole King also appeared on the show as a guest before and after becoming a full-time cast member. She has a storefront on Amazon, which she launched in Aug. "I still can't get over the fact that there are pieces hanging on this rack (plus the dress I'm wearing) that were designed by ME. The launch is coming soon and I can't wait to see all of you rocking my designs!" she shared before her storefront went live.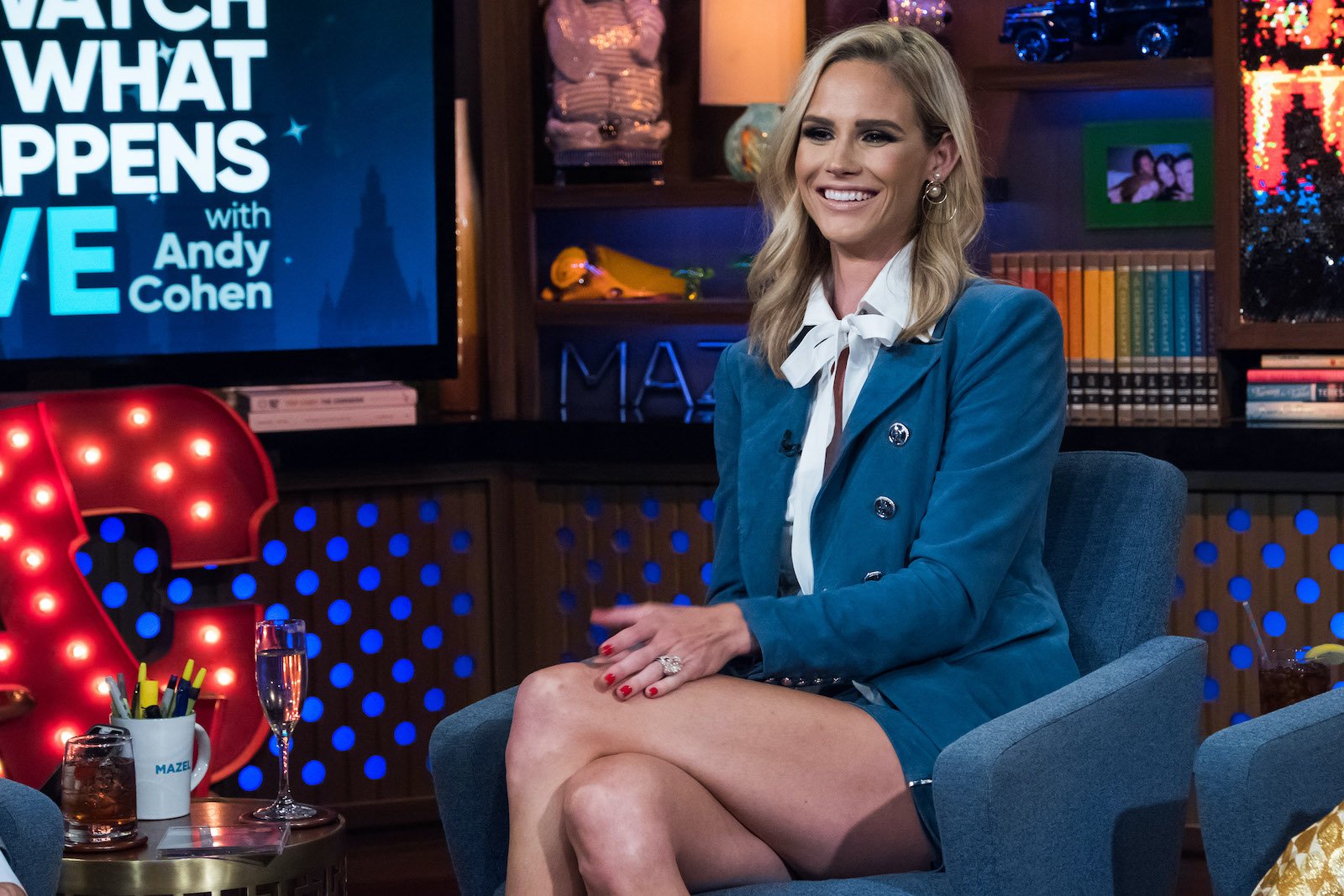 "The moment we've all been waiting for… my #MeghanKingXTheDrop collection is LIVE on @amazonthedrop!" she shared on Instagram. She's been modeling clothing and sharing updates on Instagram about her Amazon storefront since August.
Did Meghan O'Toole King and Jim Edmonds have a prenup?
While O'Toole King is working, she did receive a settlement and she and Edmonds had a prenup. In fact, O'Toole King was the one who suggested a prenup. "Like way before we ever got engaged, I suggested him getting a prenup to protect his feelings about our marriage, about where my heart is coming from," she shared during an RHOC reunion (via Page Six). "And honestly, a big part of the reason, totally aside from the whole marriage thing, why I wanted it is to protect the children because I never wanted the children's mothers or the children to think that me as their stepmom or as this new person in their life was going to take things from them."
RELATED: 'RHOC': Fake Donn Trolls Vicki Gunvalson After Breakup – 'Still Not Bringing Her a Casserole'
But the prenup was challenged when the couple split. Edmonds and O'Toole King also engaged in a war of words. Edmonds' rep Steve Honig said his client was meeting O'Toole King and their children's expenses. "Jim pays every single bill for both of her homes, all the medical bills and practically every other expense related to the kids and the houses," he told Page Six. "Jim continually goes above and beyond what he is required to do. Meghan's comments are an insult to all the single mothers who are genuinely struggling financially and working multiple jobs to make ends meet."
Jim Edmonds and Meghan O'Toole King had a contentious divorce
Edmonds and O'Toole King finalized their divorce in May 2021 after splitting in 2019. "I feel the same as I did before it was finalized," she shared in an interview. "I think it's, like, an energetic closure, which is important, but I mean, I've been learning how to be independent ever since we separated, ever since the divorce was filed, and so that's almost, I guess, a year and a half now."
"So it just — it feels good," she added. "It feels good to put that behind me and just look to the future. I want to spend my life with a partner. I'm a loyal, monogamous individual. I've been having a lot of fun dating, but I'm really hoping to settle down and find that partner." At the time, she was linked to Will Roos but never made it official. O'Toole King and Edmond have three children together.
RELATED: Former 'RHOC' Cast Member Says the Women Actually 'Hate Each Other Even More' Behind the Camera