'RHOC': Why Did Tamra Judge's Son Go Public With His Support of Donald Trump?
Tamra Judge from 'RHOC' offers insight into why her son Ryan went public with his support of Donald Trump.
Like many families throughout the country, Tamra Judge from The Real Housewives of Orange County lives in a home divided by politics.
On the show this season, Judge's oldest son, Ryan Vieth strongly vocalized his support of President Donald Trump. Whereas, her younger son, Spencer Barney just as strongly disagreed with Vieth. The seasoned opened with the brothers no longer speaking to each other, leaving their mother in the middle.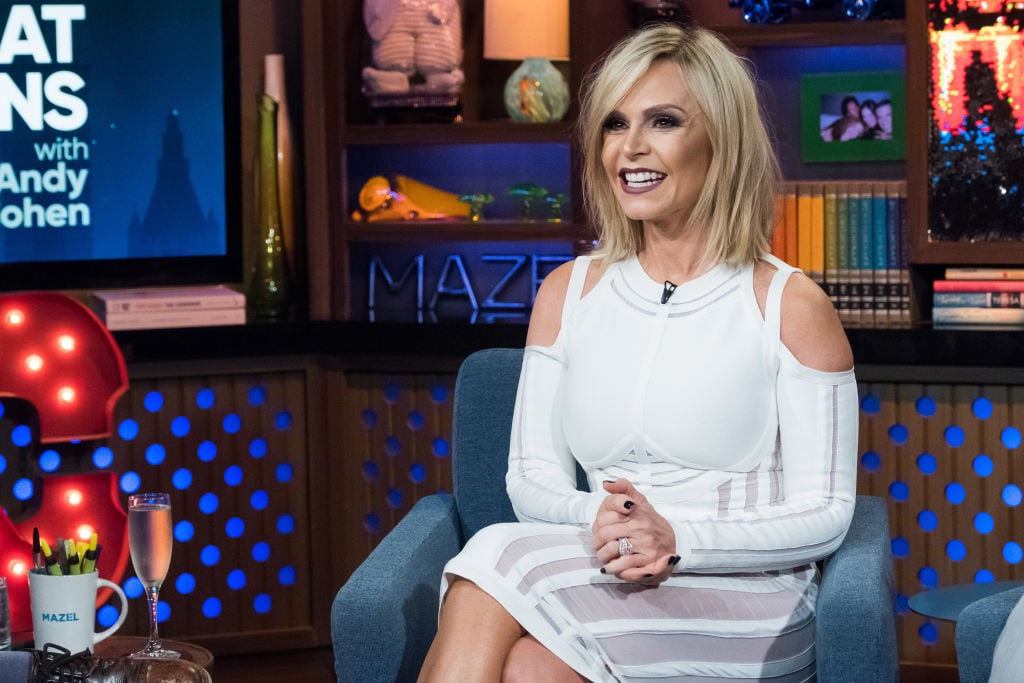 The brothers seemed to find a resolution since filming. Judge shared the two called a truce, which viewers will see this season. "You'll actually see them this season working out their differences," she told Bravo's The Daily Dish podcast. "There's just a new rule: They're not allowed to talk about politics and they don't follow each other on social media." Judge later revealed that Vieth has supported Trump since he was elected but only now went public with his feelings.
Vieth feared backlash for vocalizing his views
Judge shared in the RHOC After Show that Vieth was concerned about sharing his views on the show. "However, like last year, he wouldn't even talk about it because he was afraid of the backlash we would get from viewers," she said.
"So this year, I was really surprised that he just was full force, talked about it," she continued. "This year he was really in a low place in his life. It's like he looks at Trump as if Trump is God." She added, "He's really looking at him to find, like strength in his life. And it just comes across …as a little much."
Gina Kirschenheiter joined Judge on the couch and had her own theory. "I also think with Ryan there are underlying issues that have nothing to do with politics at all."
Vieth sees himself as a 'trial run'
During an emotional moment on the show, Vieth tears up recalling his upbringing. His half-siblings were provided with a two-parent home and a number of enviable opportunities. Whereas Vieth struggled as Judge juggled jobs and childcare while being a single mother.
Judge recalls being a new mom at age 18 and splitting from Vieth's father shortly after her son was born. "So I was working six days a week. Ryan was at my mom's house most of the time. And it was what it was," Judge says. "So it was a lot of practice. I was 18, 19 years old trying to raise a one-year-old. And I wasn't fit to."
When she married Simon Barney, he tried to set ground rules for Vieth but at the time, Vieth was already a teen and uninterested in adhering to the structure. In a previous episode, Judge shared Vieth and Barney led very different lives. "Spencer and Ryan were raised differently," she said. "Ryan was in daycare half the time while I was working two jobs. The lights were turned off most of the time. Birthday parties were, 'Let's go to Chuck E. Cheese!' But now, Ryan sees all the fancy things in life that Spencer has, and I think there might be a little bit of jealousy between the two of them. And I think Ryan's the one that's gotta maybe come around."