RHOC's Kelly Dodd Says Bravo Fined Her $16,000 for 'Drunk Wives Matter' Hat
Kelly Dodd from 'RHOC" says she was smacked with a $16,000 fine for her 'general behavior' but she also knows specifically for wearing the 'Drunk Wives Matter' hat during her bridal shower.
Kelly Dodd from The Real Housewives of Orange County revealed that Bravo fined her $16,000 for wearing the "Drunk Wives Matter" hat at her bridal shower and posting about it on social media.
Dodd's 2020 bridal shower became controversial when she shared party photos that lacked coronavirus (Covid-19) protocols. But fans were especially infuriated when Dodd shared a photo wearing a hat with "Drunk Wives Matter" across the front. She posted the photo only months after the Black Lives Matter protests, which not only angered fans but prompted the network to take action.
Kelly Dodd from 'RHOC' says backlash from her bridal shower cost her $16,000
Dodd said Bravo took financial action against her for wearing the hat. "I got fined for wearing the Drunk Wives Matter hat," she revealed on the Behind the Velvet Rope with David Yontef podcast. "And I didn't even buy it. It was given to me at [my shower]."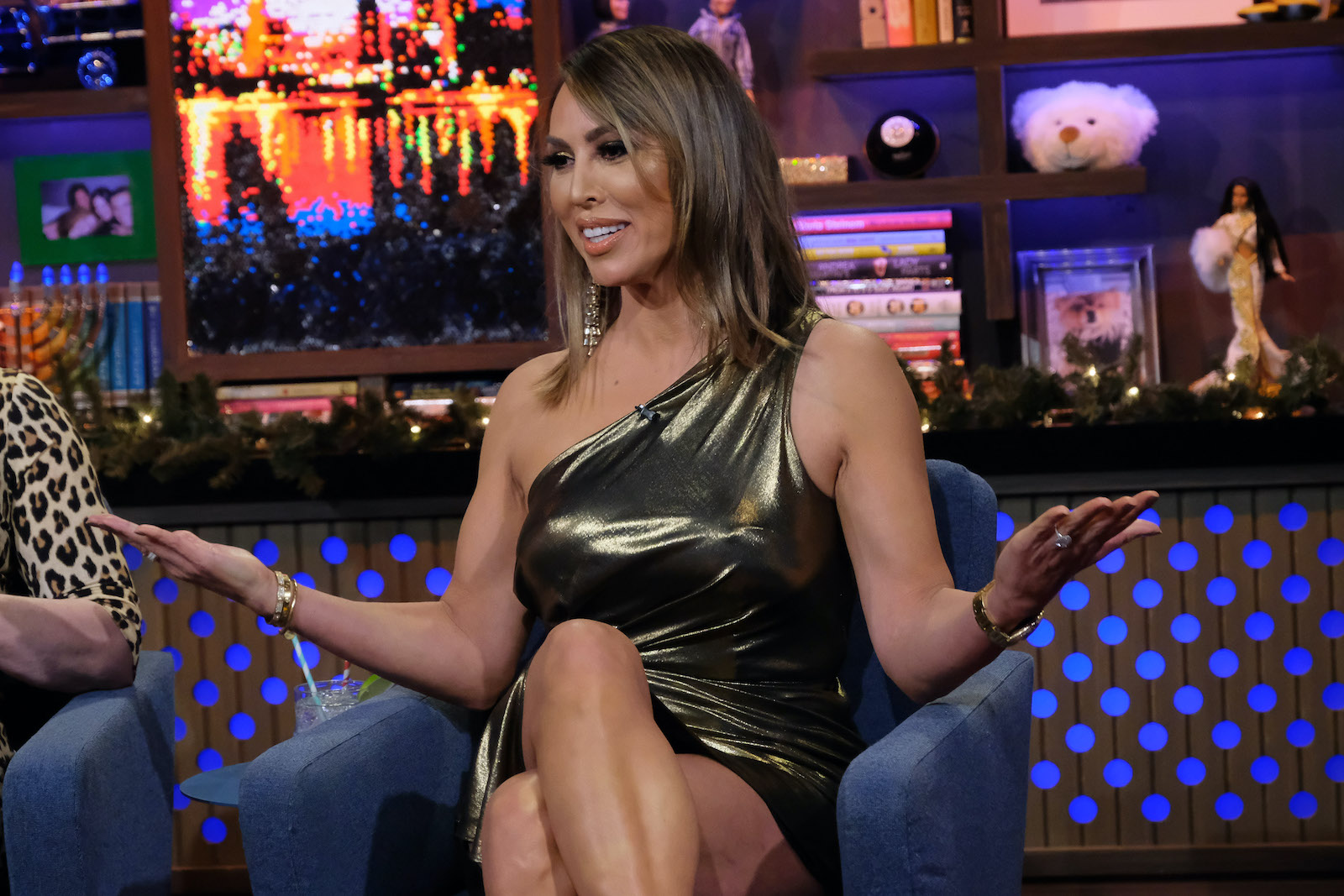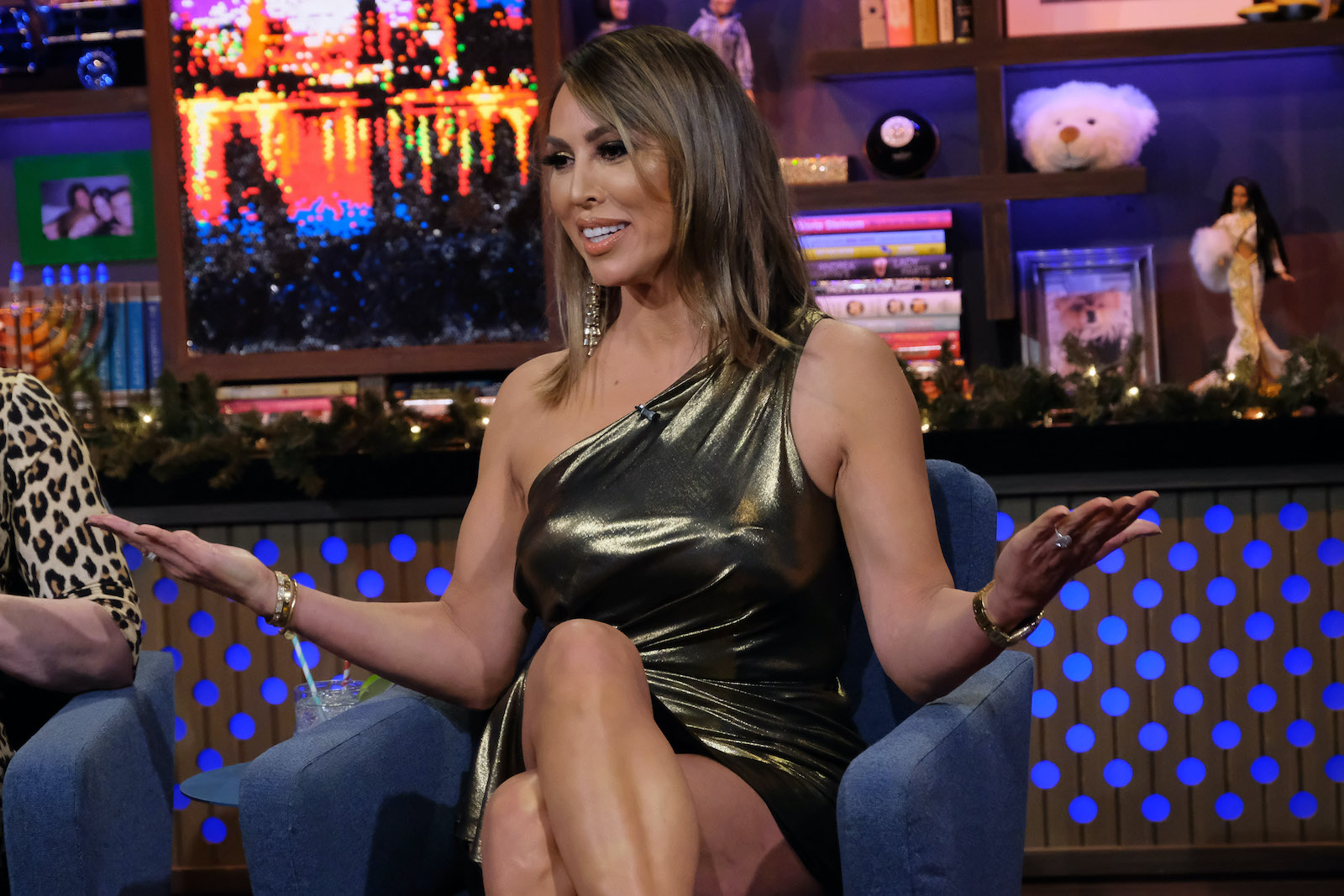 Husband Rick Leventhal added that Dodd didn't even wear it on RHOC. "[I wore it at ] my bridal shower and I got dinged for that," she continued. "I got $16,000 and they wouldn't tell me why." 
She stood by her social media share and doubled down
Dodd believes the "Drunk Wives Matter" hat was one of many reasons why she was fined. "But I know [the hat]  was one of those reasons," she said. "It was general behavior of why I got charged $16,000. They wouldn't give me specifics. But I know I caused them a lot of grief because they did promote BLM so much."
Leventhal pointed out that Dodd was the "most racially diverse" person on RHOC, so he and Dodd found it odd to be hit. "It's like you're damned if you do and damned if you don't," she said.
Dodd later deleted the social media shares but stood by her photos. "You know what, all lives matter," Dodd said when confronted on social media (via E!). "People that can't get a joke, go f*** yourselves."
Kelly Dodd says everyone doesn't have to agree with her – but don't silence her opinion
Levanthal said he and Dodd have pushed back against shutdowns and mask-wearing from the moment Covid hit the United States. "And Kelly was very vocal about it," he remarked. "And, skeptical whether the masks actually do anything." 
"Andy Cohen accused you of being on the wrong side of history," he added, referring to the exchange Dodd and Cohen had during the RHOC reunion. "And I think that history will actually show and was already showing that Kelly was ahead of the curve. That the masks really, for the most part, don't do a whole lot."
Levanthal said that the podcast he and Dodd have, Unmasked means that they aren't being silenced anymore. Dodd added, "And everybody doesn't have to agree with me," she said. "It's not like if you don't believe what I have to say – I'm in America. I get to have my opinion. If you don't agree with it, go ahead then, fine. I mean it's insane. Like you can't have an opinion? Like you're hated because you have an opinion?"
"I get mad with somebody else who thinks that they should go get backs," she said. "Or they should go, you know, it's different here than in LA. So when you come to Orange County, everything is open. Everything is free. It's the Florida of California."