'RHOD': Andy Cohen Breaks Silence on LeeAnne Locken 'Housewives' Exit
LeeAnne Locken confirmed she was leaving The Real Housewives of Dallas after four seasons. Her exit came after a rough fourth season where she faced criticism and allegations of racism. Andy Cohen grilled her at the reunion for the unfortunate words she used to refer to co-star Kary Brittingham. The Bravo host is now giving his take on Locken's departure from the franchise.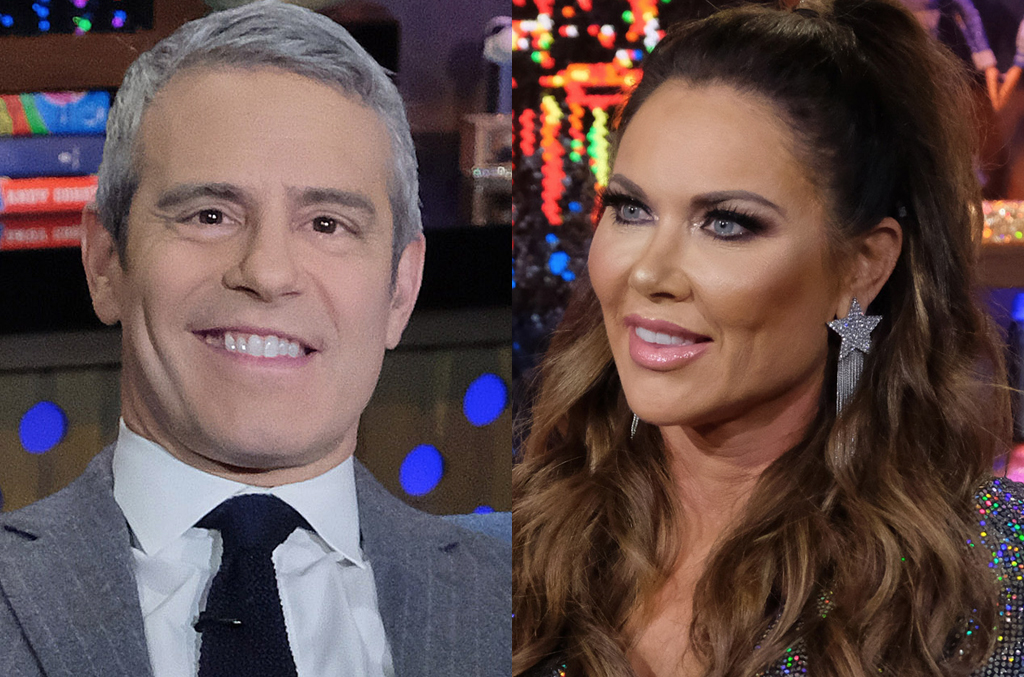 "I don't think that Dallas would still be going if it weren't for her contribution to the series," Cohen said on Radio Andy. "She has been an incredibly strong part of the show. A driving character — driving a lot of drama and humor and heart. I want to salute her for that because she has made a significant and important contribution to that show."
Cohen also said that he hoped Locken would come on his late-night show on Bravo to talk about her time on RHOD.
"On a personal note to her, I wish that our last go-around on the air hadn't been so contentious," he added. "I'm hoping that once the breeze has blown through she will come back and join me for a kiki at some point on Watch What Happens Live."
The television host also said that he's optimistic about the future of RHOD even though it just lost a key character.
"She will always be a Housewife in our universe. I hope that we will be seeing her in some form or another if she will be there to be seen. I think in terms of the future of the show, we've got spectacular casting and I'm looking forward with great optimism and we've got a great group of Housewives in Dallas," Cohen said.
LeeAnne Locken announces departure
As season 5 of RHOD ramps up production, Locken announced she was leaving the show after four years.
"The last four years have been a trolley-slapping good time but after much consideration, I have made the personal decision to step away from RHOD," Locken said in a statement to People.
Season 4 was "personally challenging" for Locke, but was looking forward to life without cameras.
"I am looking forward to stepping away from the cameras and spending quality time with my husband and friends, traveling, but most importantly, getting back to philanthropy, which was my main reason for joining the show," she added.
Racism claims and apology
Locken and fellow Housewife Brittingham were at odds throughout season 4. The former referred to the latter in terms that were deemed racist by fans and the controversy ensued. Following the backlash, Locken issued an apology on social media.
"I am deeply sorry to those that I have hurt or offended with some of my comments on Real Housewives of Dallas season 4," she wrote on Twitter. "It was never my intention to hurt anyone and I will use this as a learning experience to be more aware of my comments in the future. My commitment moving forward is to continue my work fighting for equality and acceptance of all humans."
Although Locken apologized publicly, on the show Brittingham did not forgive her as she did not feel she was sincere.
The Real Housewives of Dallas is expected to return later this year on Bravo.