'RHOD' Fans Want Brandi Redmond Fired Next After LeeAnne Locken Exit
LeeAnne Locken is officially out of The Real Housewives of Dallas. The entrepreneur announced she was leaving the Bracho franchise after four seasons. Locken had been accused of using racial slurs and making fun of a co-star because of her country of origin. Fellow housewife Brandi Redmond also faced backlash when a video resurfaced where she was mocking Asians. With Locken's departure, fans are now demanding Redmond leave too.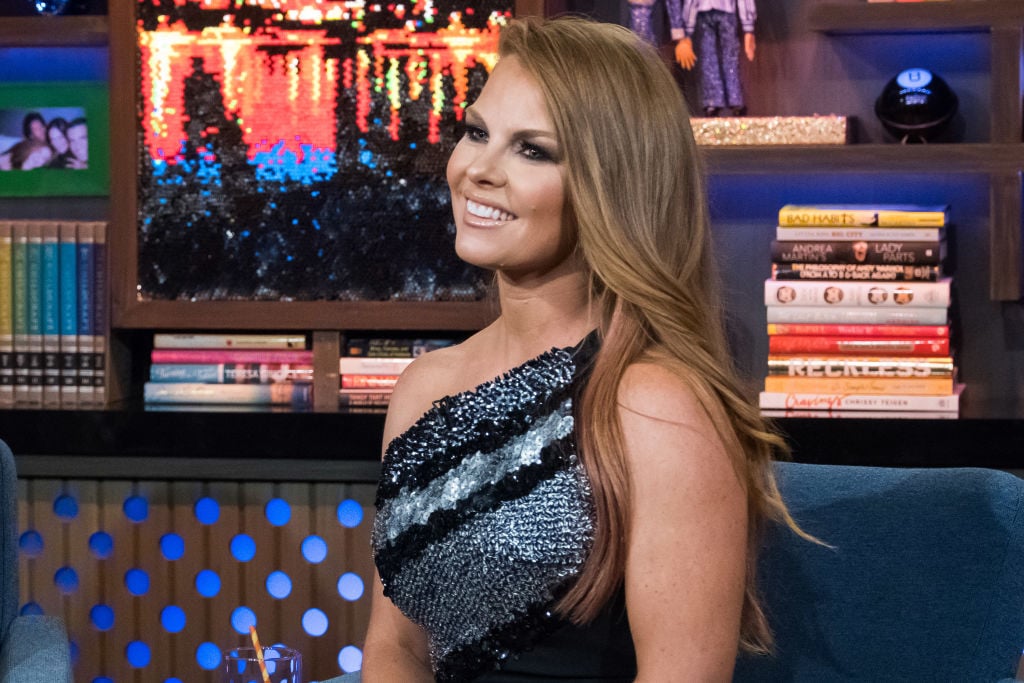 What did Brandi Redmond say?
The video of Redmond was recorded years ago but it resurfaced when the RHOD season wrapped. At the time, Locken was being attacked for making fun of Mexicans and her co-star Kary Brittingham. Redmond was so affected by the clip being revived that she checked herself into a wellness center to "reflect and better herself."
"They ask me what Asian I am because my eyes, they squinty," Redmond is heard saying in the clip.
After reflecting on the backlash and treating herself, Redmond faced the public and apologized.
"What I did a few years ago, I did this video, it was essentially four years ago and it was in reference to a scene on season 2 of RHOD where the ladies were talking about my features, in particular, my squinty eyes, and once again, that's something I have been insecure about," Redmond explained in a video posted on Instagram.
"I made a video poking fun at myself, and what was taken out of context, you didn't stay tuned for this week's episode and then I immediately took the post down and posted a public apology. Someone maliciously recorded it off a device and saved it for this many years, and I don't understand why but I think when it came down to it, and it resurfaced, I made a poor decision of being angry and trying to defend in the moment what was wrong, and insensitive," she added.
Fans want her out of 'RHOD'
Although Redmond was remorseful, after Locken announced she wouldn't be continuing to appear on RHOD, fans wanted the former out as well.
"If LeeAnne is fired, then Brandi should be fired too," a fan said. "Her racist comments were just as disgusting."
"Andy, since you are out to prove that racism and bigotry is not tolerated in the Dallas franchise, then a Brandi termination should also be fair and just. We're waiting," a viewer tweeted.
"Andy, please cancel RHOD, without LeeAnne it will be a complete snooze-fest," a Twitter user commented. "Brandi was just as offensive. We can totally lose her."
"Why would you take LeeAnne off of RHOD?" a fan asked Andy Cohen. "What Brandi did was worse and a lot of people watched for her. You're going to end up canceling it because ratings are going [to] be even worse next season. We all know Dallas never had the best ratings."
"I'm sorry but if LeeAnne is gone, then Brandi should follow straight out the door with her. If not, Bravo is hypocritical AF," another viewer added.
"I get why LeeAnne was fired," another Twitter user said. "It's a huge loss for the show but racism should be called out and dealt with. Brandi should also get the ax, her behavior was just as bad. The show itself should just keep Kameron and Stephanie."
Why is LeeAnne Locken leaving?
Season 5 of RHOD is getting ready to start filming and Locken surprised her fans when she announced she was leaving.
"The last four years have been a trolley-slapping good time but after much consideration, I have made the personal decision to step away from RHOD," Locken said in a statement to People.
For now, Locken will step out of the limelight and focus on enjoying her marriage.
"I am looking forward to stepping away from the cameras and spending quality time with my husband and friends, traveling, but most importantly, getting back to philanthropy, which was my main reason for joining the show," she added.
The Real Housewives of Dallas is expected to return later this year on Bravo.