'RHOD' Brandi Redmond Said She 'Won't Be a Victim' to Kam Westcott and Steve Kemble in Now-Edited Caption
'Real Housewives of Dallas' star Brandi Redmond apologized for controversial video after leaving wellness center. She also called out Kameron Westcott.
After Real Housewives of Dallas star Brandi Redmond returned from her stay in a wellness center, she issued a public apology via her podcast. In the caption of the Instagram video, she specifically referenced housewife Kameron Westcott and wedding planner Steve Kemble before edited their names out shortly after posting.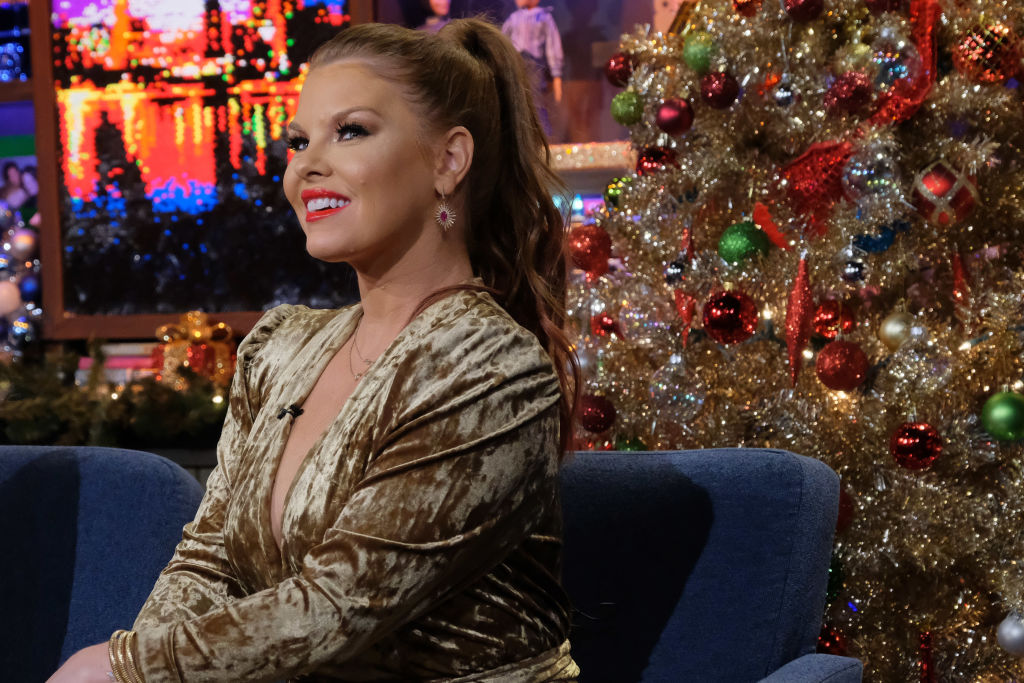 Steve Kemble and Kam Westcott posted a video of Brandi Redmond mocking Asians
Almost immediately after Part 1 of the Real Housewives of Dallas Season 4 Reunion aired, LeeAnne Locken's wedding planner, Steve Kemble, posted an old video of Brandi Redmond seemingly mocking Asians on Twitter.
He tagged several people and wrote in his caption that Redmond needed to apologize for calling Locken racist or receive the label as well. In the clip, the former Dallas Cowboys cheerleader said in a high-pitched accent with broken English, "Oh, everybody ask me what Asian I am because my eyes, they squinty. But I have a new hair-do."
Her children were also in the video, sitting behind her laughing. The following day, RHOD housewife Kameron Westcott also reposted the controversial clip to her Instagram and called Redmond "out as a friend."
She continued, "I will not take part in humiliating anyone, but I have to say that these things will not fly, and I am not going to sit and say nothing about it either. I hope we can all learn to be accepting and love one another."
After the clip went viral, Redmond clarified and explained she recorded the video on her Instagram Story after housewife D'Andra Simmons called her eyes squinty. The former cheerleader defended her actions several times by insisting it was an impression and placed the blame on Kemble for posting the video before finally offering an apology. 
Brandi Redmond checked into wellness center after backlash
After receiving negative criticism and backlash for the controversial video, Redmond chose to visit a wellness center to better herself. After a little over a week, she returned to Instagram and uploaded an 11-minute apology.
In the first few minutes, she acknowledged her "mistakes" and admitted she had insecurities that she would joke about it to make herself feel better. Therefore, when D'Andra Simmons called her eyes "squinty" during Season 2 of RHOD, she erroneously made the video "poking fun of it."
Redmond claimed there was another part of the Instagram story that told her followers to "stay tuned," and then she immediately took it down and apologized.
After it resurfaced, Redmond admitted she made a "poor decision" by defending herself on Twitter, but felt like it "conveniently resurfaced as a deflection" from Locken's controversial verbiage.
For the last several minutes, Redmond explained she checked into a wellness center as a result of people bullying her so severely that she "didn't feel like living anymore." 
Brandi Redmond called Steve Kemble and Kam Westcott out in caption
In the caption she posted alongside the apology, Redmond thanked her friends, family, and God for helping her through the "difficult time." Additionally, she noted she "still has compassion" for "those who set out to hurt her."
The former cheerleader also called out Westcott and Kemble, writing, "Kameron and Steve, I forgive you, but I won't be your victim anymore."
Shortly after posting it, Redmond edited her caption and removed the sentence including their names. It's unclear why the mother-of-three chose to revamp her caption, although it's possible that followers accused her of passing the blame, so she deleted it. Neither Westcott or Kemble has responded to Redmond as of yet.