'RHOD' Star Cary Deuber Speaks on Current Relationships With Brandi Redmond and Stephanie Hollman
After appearing on The Real Housewives of Dallas as a full-time housewife for three seasons, Cary Deuber became a friend of the show in the fourth season. After the season concluded, housewives and best friends Stephanie Hollman and Brandi Redmond performed their podcast live at select venues. In one, Redmond joked about the gay rumors surrounding Deuber's husband, upsetting the original housewife. She spoke on her current relationships with her co-stars in a recent Instagram Live.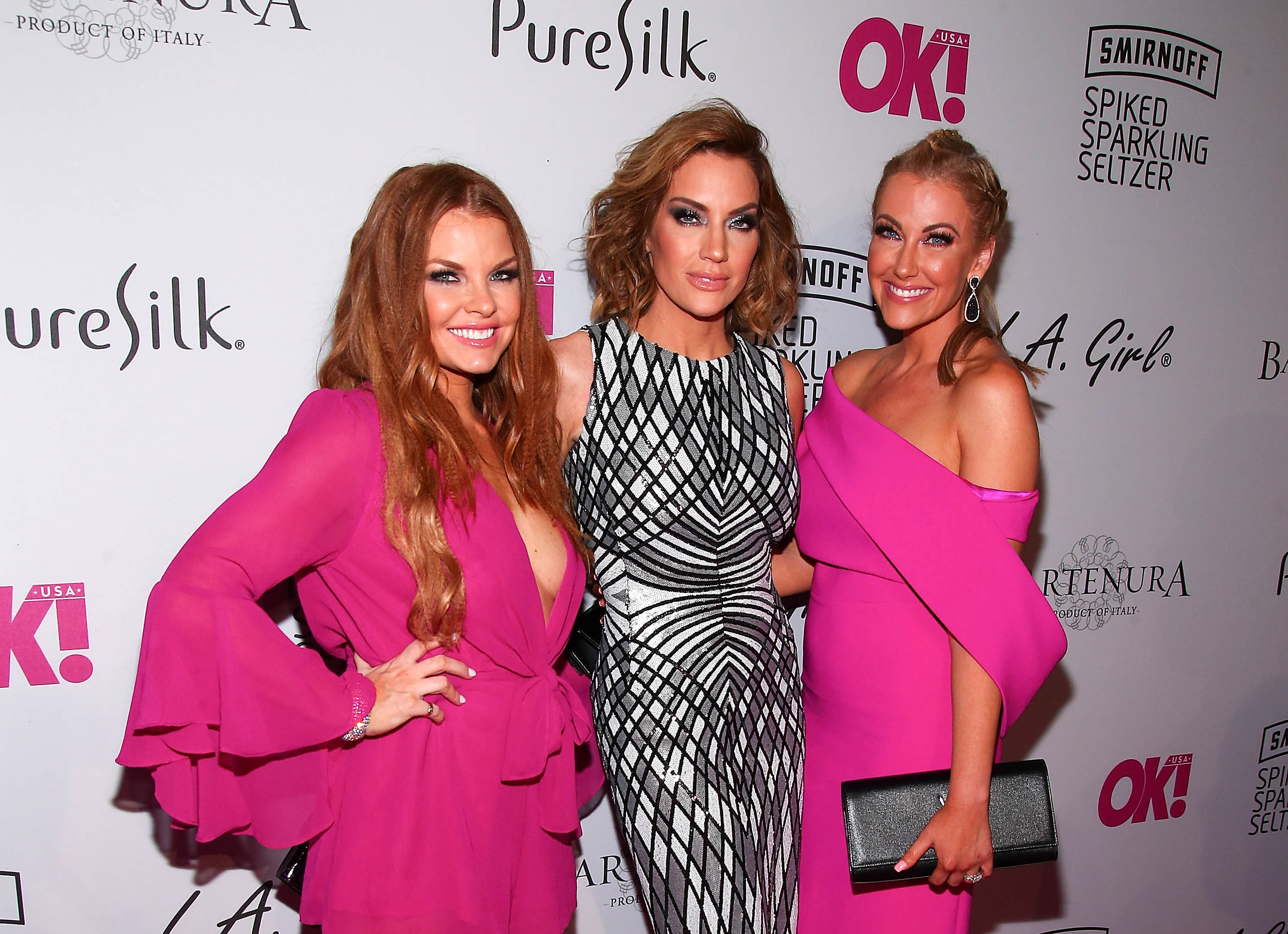 Cary Deuber an original housewife on 'Real Housewives of Dallas'
In 2016, Ohio-born certified registered first nurse assistant, Cary Deuber, made her debut as an original housewife on The Real Housewives of Dallas. Along with her husband, Mark, she runs a thriving laser center, and the mother-of-one toyed with the idea of stepping down to spend more time with their young daughter.
While she initially got along with all the other housewives, her relationship with LeeAnne Locken deteriorated in the second season when the former pageant beauty spread rumors that Mark engaged in sexual acts with other men.
Deuber found herself in hot water with the women in the third season when she began telling her co-stars what the other ladies said about them, as they perceived it as instigating drama.
The OG housewife then returned to RHOD for the fourth season as a friend of the show in which she threw a bachelorette party for Locken after they reconciled.
Brandi Redmond and Stephanie Hollman threw shade at Cary Deuber
During Brandi Redmond and Stephanie Hollman's January 2020 live podcast, a male audience member claimed he "had a little love affair with one of your crew members." Redmond asked him if the person was Mark Deuber, causing the audience to erupt in laughter.
The mother-of-three then waved to the crowd as if she were a comedian and insisted she "didn't know if the rumors were true." The audience member joked back that it wasn't Mark but claimed they did "go to the Round-Up" together, poking fun of the rumors Locken started.
Hollman didn't say anything but laughed along with everyone else. Deuber responded to the clip a few times on Twitter, writing the behavior "disappointed" her because the ladies "saw the pain it caused my family and acted like friends."
Cary Deuber speaks on current relationships with Stephanie Hollman and Brandi Redmond
In an Instagram Live, the Deubers answered fan questions, and she noted that she and Redmond were no longer friends because the former NFL cheerleader "f****d me over too many times."
Someone else asked her for the "tea" on her fallout with Hollman, and the mother-of-one explained they were friends, but the mother-of-two "dumped me because I'm not important to her." She also added that Hollman couldn't "manipulate" her, another reason why she believes they are no longer on speaking terms.
Additionally, Deuber noted she's a friend who only cares about doing good to others and getting it back in return but doesn't think Redmond and Hollman see friendship the same way.
According to reports, a housewife will undergo divorce proceedings in the fifth season. Therefore, fans also asked the friend of the show if she knew which one. While Deuber isn't sure, she confirmed it's neither Kary Brittingham nor Kameron Westcott.
By process of elimination, it could be Redmond, Hollman, or any of the rumored new cast members.