'RHOD': Cary Deuber Seemingly Approves of the Rumored New Housewives Joining the Series
In February 2020, LeeAnne Locken announced she is leaving the Real Housewives of Dallas after four seasons to focus on her philanthropic work. Cary Deuber, an original RHOD housewife who demoted herself to "friend" in Season 4, claims Locken "got fired, like me."
Regardless of how they departed, two new housewives have allegedly joined the show. Deuber already showed support for the rumored additions on Twitter.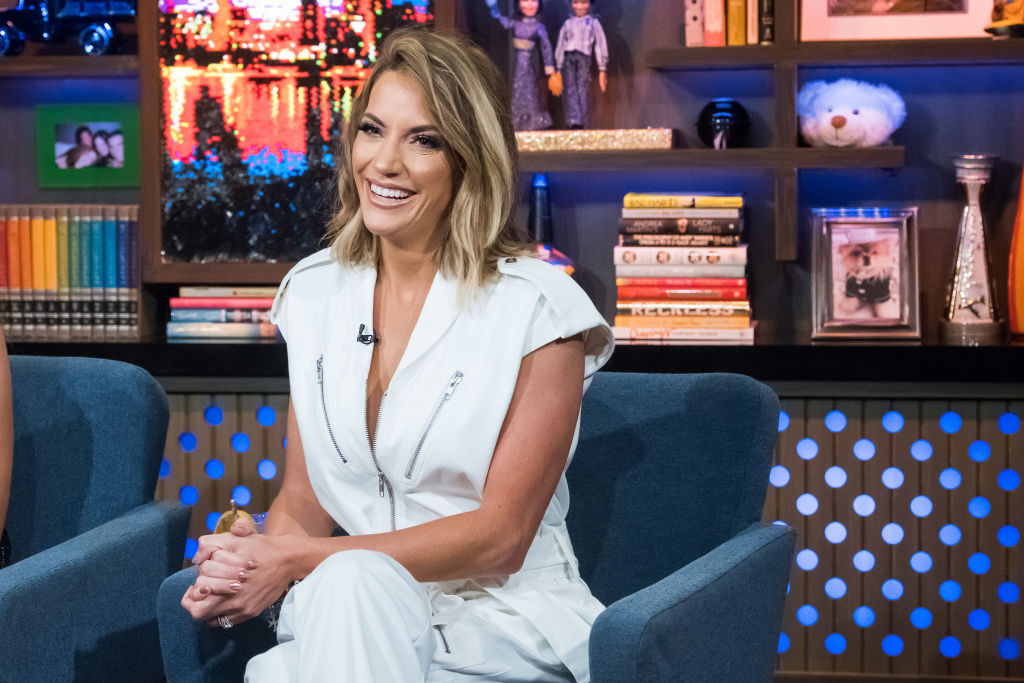 Cary Deuber left 'Real Housewives of Dallas' after three seasons
In April 2016, then 40-year-old certified registered first nurse assistant, Cary Deuber, debuted on Real Housewives of Dallas as an original housewife alongside LeeAnne Locken, Tiffany Hendra, Stephanie Hollman, and Brand Redmond.
Deuber starred as a full-time cast member and did not get along with Locken because she spread rumors that her husband was gay. The RHOD star also introduced Kameron Westcott to the series, and she became a full-time housewife in Season 2.
Due to the success of the luxury medical-grade esthetic facility she runs with her husband, Lemmon Avenue Plastic Surgery and Laser Center, she chose to return to the series only in a "friend" capacity.
Additionally, Minted Media has greenlit a show revolving around the medical practice, tentatively titled Plump It Up, and she would like to focus on that upcoming project rather than RHOD.
However, on the Out in the Wild podcast, D'Andra Simmons implied the business owner was fired by the network and did not demote herself. For Season 4, Deuber was replaced by Guadalajara-native Kary Brittingham. 
LeeAnne Locken left 'Real Housewives of Dallas' after four seasons
The first four seasons of RHOD seemingly revolved around former pageant beauty and model, Locken. Not only did she fight with nearly every other housewife, or "threaten" them, but her long engagement to Rich Emberlin without a set wedding date became a frequent topic of discussion as well.
In the final season, she bumped heads with Brittingham and made racially insensitive remarks about the newcomer as well as called her a "chirpy Mexican."
The comments, and her Julio Iglesias defense, upset many viewers who demanded her firing. In February 2020, Locken revealed she and Bravo mutually parted ways, and she would not return to the series.
Deuber commented on the situation and claimed the Infinity Dress maker "got fired, like me."
Cary Deuber seemingly approves of the rumored new housewives joining the series
According to Real Housewives insider, The Bravo Boy, realtor Jennifer Long and associate professor Tiffany Moon, M.D. will join the cast following Locken's dismissal.
Moon, a friend of Simmons', teaches Anesthesiology and Pain Management at the University of Texas Southwestern Medical Center and parents two young daughters with her husband, owner of successful accessories store, Sam Moon.
Long, a friend of Kameron Westcott, owns several commercial properties in Dallas alongside her husband, David, and they parent a two-year-old daughter together.
Even though the women are heavily rumored to join the cast, Bravo has not made the official announcement yet. A fan tweeted she "wants" the new ladies as well as Deuber back now that Locken is gone.
The first nurse assistant responded, "I think they're going to be great" with heart emojis. She added, "Love seeing other boss ladies win." While Deuber didn't say anything about her return, she seemingly supports the newcomers.
Real Housewives of Dallas Season 5 presumably airs later this year.