'RHOD' Cary Deuber Responded to Brandi Redmond's 'Disappointing' Jokes About Husband, Mark Deuber
'RHOD' Brandi Redmond resurfaced gay rumors about Cary Deuber's husband, Mark, during a live episode of her podcast. Cary responded to the jokes.
During Real Housewives of Dallas Season 2, LeeAnne Locken created a rumor about Cary Deuber's husband, Mark, implying he was gay. Even though the Deubers left RHOD in full capacity after the third season, housewives Stephanie Hollman and Brandi Redmond resurfaced the rumors during a live episode of their podcast, A Weekly Dose of BS.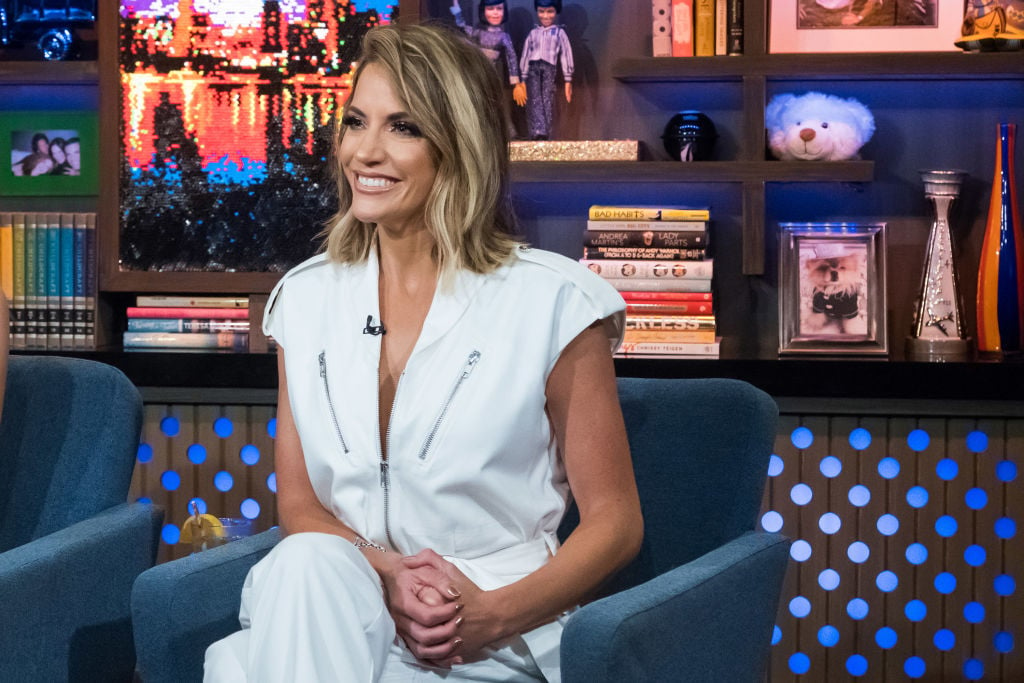 After clips of Redmond throwing shade at the Deubers went viral, Cary responded to the women a few times on Twitter.
LeeAnne Locken started a rumor about Mark Deuber's husband
On Real Housewives of Dallas Season 2 Episode 7, LeeAnne Locken told someone off-camera that she's tired of Cary Deuber "always coming for her."
She then dropped a bombshell and said she knows guys who have performed oral sex on Cary's husband, Mark, at a gay country-western bar, called The Round-Up.
A few episodes later, Mark confronted Locken at her engagement party, and the Infinity Dress creator admitted she made the comments up because Cary told other housewives that her now-husband, Rich Emberlin, had "the smallest penis."
After they went back and forth on who said what first, they seemingly called a truce as Locken still invited the Deubers to her wedding. During the Season 2 reunion, host Andy Cohen asked Mark about the allegations to which he denied before Locken apologized.
The dress creator claimed she repeated it from someone else trying to hurt him and no longer wanted to address it. Locken showed up at the opening of their new laser center in Season 3, and things went well between them.
They are now reportedly friends. However, during a live episode of co-stars Brandi Redmond and Stephanie Hollman's podcast, the mother-of-three resurfaced the rumors by turning them into jokes.
'RHOD' Brandi Redmond made 'hurtful' joke about Mark Deuber
In a clip that went viral on Twitter, a male audience member went on stage to claim he "had a little love affair with one of your crew members." After some laughter, Redmond asked, "Was it Mark Deuber?"
The audience burst out laughing, and the mother-of-three waved to the crowd. She then claimed she "didn't know if the rumors were true," and the audience member jokingly claimed they went "to The Round-Up together."
While Stephanie Hollman didn't say anything, she still laughed and encouraged it even though she expressed disappointment in Locken for spreading the rumors during Season 2.
Cary Deuber responded to Brandi Redmond and other housewives
Several fans tagged Cary in the clip on Twitter, and she replied a few times. In one response, she noted it was "disappointing to see that kind of behavior from women who saw the pain it caused..and acted like friends."
When a fan asked what Cary thinks of what Redmond said, she replied: "Very thankful that I don't have to work in that toxic environment" with a GIF of Whitney Houston.
Another follower suggested they start looking into Redmond's husband, and Cary responded, explaining she didn't agree with the suggestion because "going after people's husbands for fun is very tacky, very desperate" and would instead focus on setting an example for her kids.
Finally, a Twitter account accused Cary of not extending "grace" towards Redmond, Hollman, and former co-star D'Andra Simmons who appeared on the podcast and threw shots at Cary, as she did to Locken who "repeatedly trashed" the Deubers.
In Cary's response, she explained she has not "said anything negative" towards the women and is "disappointed," not "outraged." When the user responded asking for more clarification, Cary said she's "very clear" on where she stands "with all three of those ladies" and is giving grace by not spreading rumors about them or their families.