'RHOD': D'Andra Simmons Confirms Some Housewives' Mothers Filmed a Spinoff That Never Made It to TV
Much of D'Andra Simmons' storyline during Real Housewives of Dallas revolved around her complicated relationship with her mother, Dee Simmons, and the failing business she received.
While D'Andra felt like Mama Dee it on purpose, the larger-than-life Dallas-native "doesn't give a rip" and claims she would never do that to her daughter.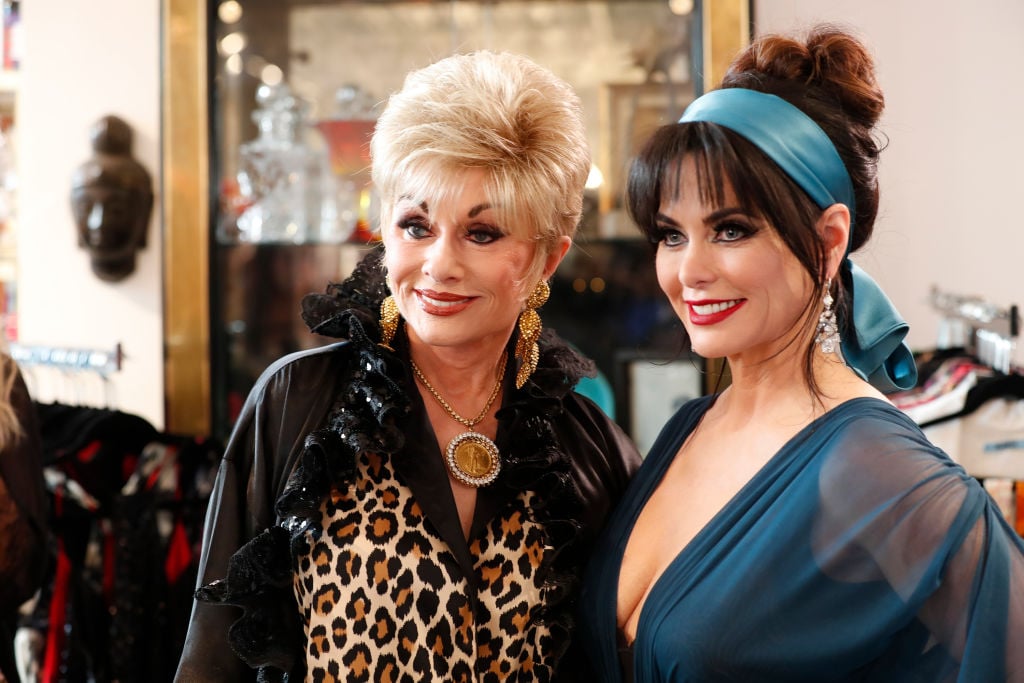 Even though some viewers disagree with Mama Dee's words or actions, there is no denying that she has turned into one of the breakout stars from RHOD.
According to D'Andra, her eccentric mom, along with a few other housewives' mothers, filmed a spinoff that never made it to television.
D'Andra Simmons opens up about her relationship with Mama Dee
During the second season of Real Housewives of Dallas, D'Andra Simmons begged her mother, Dee, to give her the family business. Once Mama Dee finally released the reigns by the end of Season 3, the company, which includes Ultimate Living and Hard Night Good Morning, was close to going bankrupt, unbeknownst to the daughter.
Once the new business owner figured it out, she accused her mother of purposefully turning over the company when she knew it was not doing well financially. In one scene, Mama Dee admitted she knew the business "wasn't at the high peak like it had been," but still didn't want to give her daughter any money to help.
On Watch With Happens Live with Andy Cohen, Simmons claimed Mama Dee told her that her late father demanded she not show their daughter "the books."
When he passed away, the business owner believes her mother "kept on with that understanding they had." Mama Dee also called into the show, and shadily said she was currently "counting her money" and would put her daughter's "allowance in the bank in the morning."
Additionally, Mama Dee denied giving Simmons the failing business on purpose and didn't "give a rip" what people thought about it. The hosts of the Out in the Wild podcast asked Simmons if her mom calling in and making those shady comments offended her.
The business owner replied that she "laughs it off" and "thinks it's funny." She explained that's Mama Dee's "comedy," and it's okay that sometimes the jokes come at Simmons' expense. However, the two are close and "a lot alike."
D'Andra Simmons confirmed some housewives' mothers filmed a failed pilot
When asked if Mama Dee is friends with any of the other housewives' mothers, Simmons said her mother is close to RHONYC Tinsley Mortimer's mom, Dale Mercer.
She explained they appeared in a show together that never made it to television, called Mama Knows Best. Reportedly, it featured the two women, including RHOA Porsha Williams' mother, Diane Williams, and RHONJ Caroline Manzo's mom, Nettie Laurita. Southern Charm's Patricia Altshul also allegedly received an invitation to join the show, but she lived too far from the filming location.
Simmons described the plot as a "Judge Judy"-type court show where people came in with their problems, and the mothers helped figure it out. For whatever reason, the network didn't greenlight the pilot, but it wasn't for lack of drama as Simmons said her mother and Nettie Laurita fought often.
Watch Part 2 of the RHOD Season 4 Reunion on January 8, 2020, at 9 p.m. EST on Bravo.