'RHOD': Dr. Tiffany Moon Was Ready to 'Bury the Hatchet' With Kary Brittingham Until a Recent Social Media Post
It wouldn't be a Real Housewives season if there weren't drama lurking in the background. It hasn't taken long for this season of The Real Housewives of Dallas to deliver the goods, either.
Dr. Tiffany Moon and castmate Kary Brittingham made headlines for all the wrong reasons after getting into a public feud.
Dr. Moon went on Everything Iconic with Danny Pellegrino to speak about the drama and give the fans an update on its status. 
What is 'The Real Housewives of Dallas'?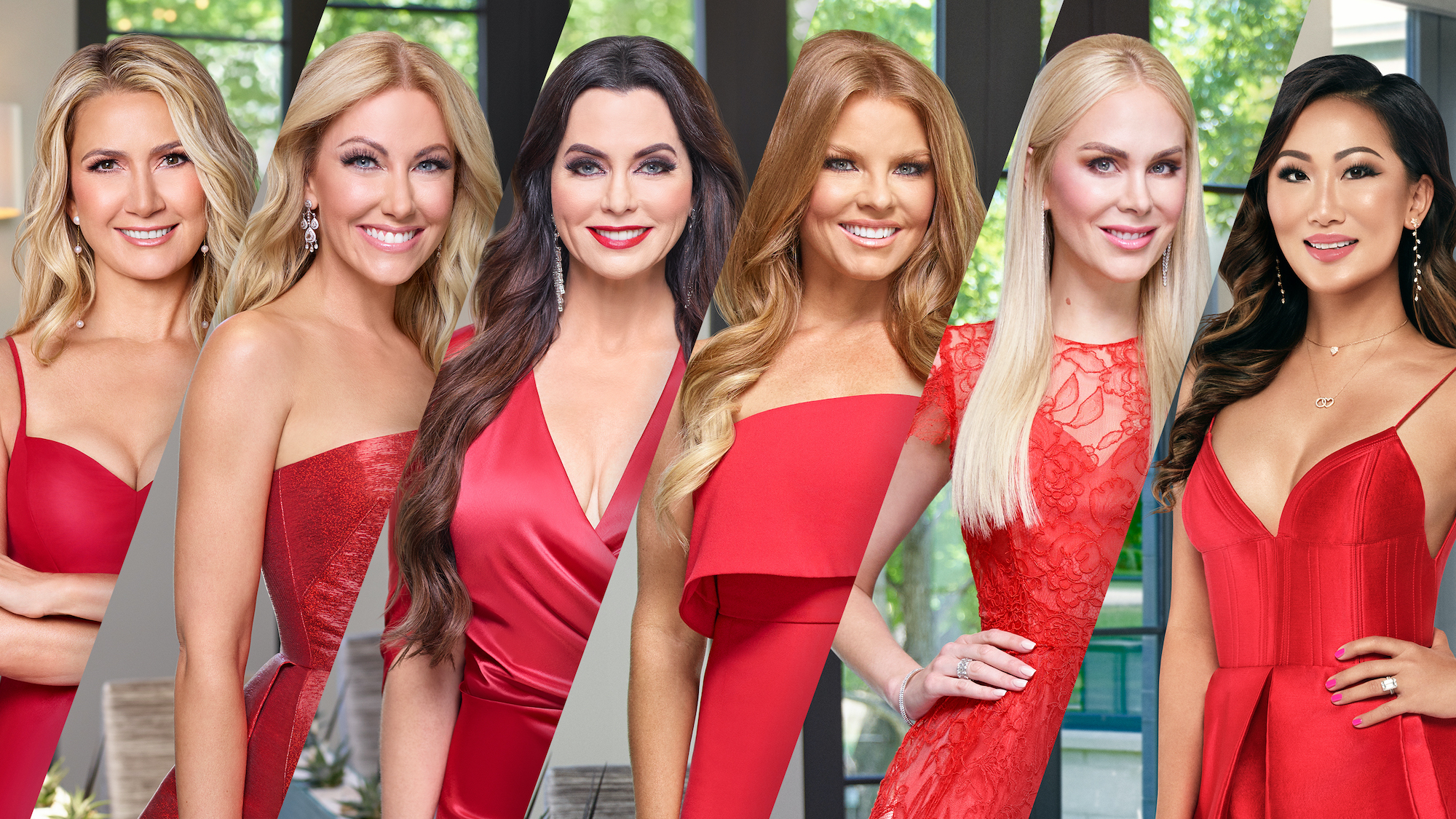 Taking the Real Housewives franchise to the Lone Star State, The Real Housewives of Dallas shows that while you can change the program's cast and locale, the same type of drama remains. Cast members of the show are frequently at each other's throats while playing nice in person. It's made the late addition to the saga something special.
The show has a revolving door of memorable cast members. Still, when Dr. Moon joined the cast for the series' fifth season, the series drama leaked out of the heavily-edited reality show and into the public eye.
What happened between Tiffany Moon and Kary Brittingham? 
RELATED: 'Real Housewives of Atlanta' Star NeNe Leakes Got Plastic Surgery to Be a 'Better Version' of Herself
According to an interview with The Daily Mail Australia, Brittingham and Dr. Moon got into an argument over a $1,400 snake necklace. Moon, who just joined the show during its fifth season, called Brittingham a bully after feeling pressured to drink too much at a party they attended. After seeing the show air, Brittingham took offense to the comments and called her castmate a snake. 
Brittingham then posted a picture of a snake necklace and said it would look great on the doctor. With the drama still fresh in everybody's mind, Dr. Moon gave her unfiltered side of the story to Pellegrino after appearing on his podcast.
Tiffany Moon speaks out
When Pellegrino asked Dr. Moon about her relationship with Brittingham, she did not go for the jugular the way that many might expect from a real housewife. According to her, what we've seen in the series is a small part of the saga. Those who tune in to future episodes will see them get along through shared experiences that bring them together. 
"You know, I was ready to bury the hatchet. We didn't start out on the right foot, but then, actually, you will see in future episodes that we actually have a touching moment. She has problems reconnecting with her mom. I have problems reconnecting with my mom. We are both struggling with that, and we actually bond later on in the season."
According to Dr. Moon, the drama was a classic case of two people who were not on the same page going to the public sphere instead of handing their business in private. However, while she thought that they had made up after previous drama, the fact that it was aired out on social media did not sit well with Dr. Moon.
"I think it's so weird in real life when you look at things that have been said about you months prior, and then you have social media—which is always crazy. She came out on social media and called me a snake. Like, that was just put out there. We can talk. We can disagree — all those things, but when you will go on social media, publicly, I'm not going to take kindly to that."
Audiences will see whether Dr. Moon's attempts to rekindle any friendship are for real or not as the rest of the season airs on Bravo. Whatever happens, it's sure to be filled with the same type of drama, making up and falling out that has made the Real Housewives brand a genre unto itself.