'RHOD': Kameron Westcott Clarifies Real Cost of Sandals After Calling Tiffany Moon 'Tacky'
Kameron Westcott and Tiffany Moon have been taking jabs at each other following their season on 'RHOD'. As the show plays out on TV fans are finding inconsistencies and calling out the stars.
Kameron Westcott and Tiffany Moon from The Real Housewives of Dallas have been taking jabs at each other on social media. The drama started when Moon showed off her closets when D'Andra Simmons and Stephanie Hollman visited her home. Westcott later called Moon "tacky" for bragging and giving a tour of her home.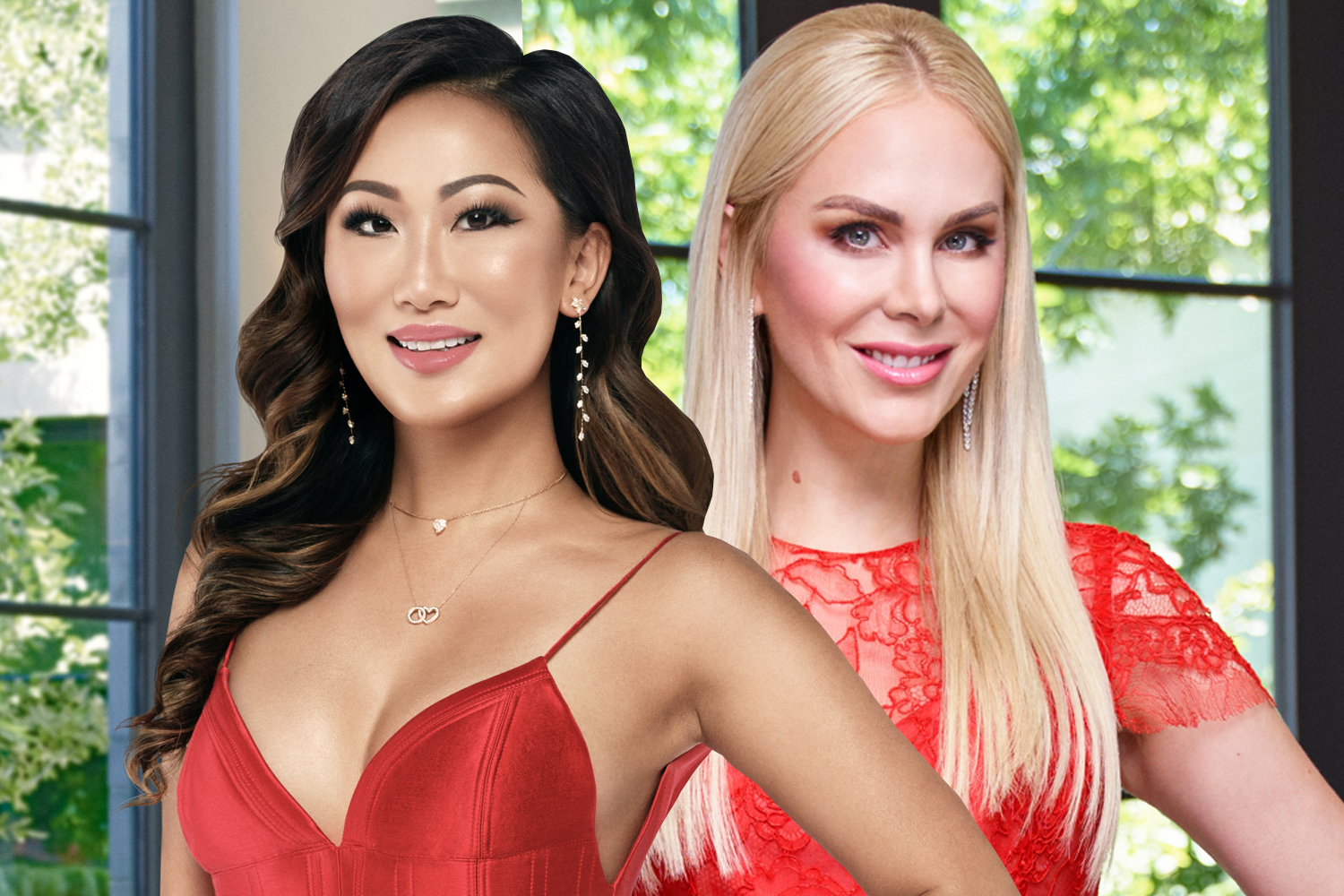 Why did Kameron Westcott call Tiffany Moon tacky?
Moon is the new housewife on RHOD and her co-stars are just getting to know her. When Simmons and Hollman visited Moon's home, they asked for a tour of her house, which involved showing off her closet. In the same episode, Hollman said that Moon was "obnoxious" for bragging about her handbags.
Following the episode airing on Bravo, Moon took to Twitter to slam her co-star. "You asked me for a tour," Moon tweeted. "Damn boo… if that's how you felt, why didn't you tell me then?"
When Moon tweeted a video of Hollman giving a tour of her closet, a fan jumped in to defend the latter.
"Bravo asked her to film that, they didn't ask you," the fan fired back. Hollman replied to the fan by tweeting a shady GIF of Brandi Redmond sipping a drink.
Moon clapped back adding, "They asked to film the closet. You know the show we're on. The Real Housewives of Dallas. Don't start girl. Just don't…"
Hollman replied saying, "I'm aware… 5 seasons strong my dear."
When Westcott made an appearance on Watch What Happens Live, she got dragged into the drama by a fan. The latter asked Westcott if it was "tacky" for Moon to show off her closet.
"Well, I have to be honest. I love seeing another lady's closet because I'm a big fashionista," Westcott explained. "So, I don't really think it's tacky to show closets. But I do think it's tacky to kind of brag with your house and walking people around. I think that is tacky."
Kameron Westcott brags about the price of her sandals
On the latest episode of RHOD, the ladies were celebrating and decided to jump in the pool. However, Westcott was hesitant to do so with her clothes, especially her sandals that allegedly cost $2,000 dollars. Bravo blog Queens of Bravo, pointed out the hypocrisy of Westcott calling Moon tacky for bragging and here she was talking about the price of her shoes.
Westcott saw the post and defended her comment and gave context to the scene.
"I actually had too many cocktails and need to correct myself…those were $1400 [dollars] not sure what I was thinking," she replied on Instagram. "But…had to tell Kary [Brittingham] so she wouldn't push me in the lake with them. Only reason why I dropped this. I don't go around talking about sandal prices hahahha!! Sending love and hugs to everyone here."
The Real Housewives of Dallas airs Tuesday nights at 9 p.m. ET on Bravo.