'RHOD' Kary Brittingham Says They Will 'Come up With a Fun Trip' for Season 5 Amid Coronavirus
Cast trips have long been a staple for the Real Housewives franchise as that's where the majority of the drama between the ladies occurs. Therefore, fans are understandably concerned as they believe the housewives will not be able to travel for a cast trip due to the coronavirus (COVID-19) pandemic. However, Real Housewives of Dallas star Kary Brittingham assured that she and the ladies would "come up with a fun trip" for Season 5, "no matter what."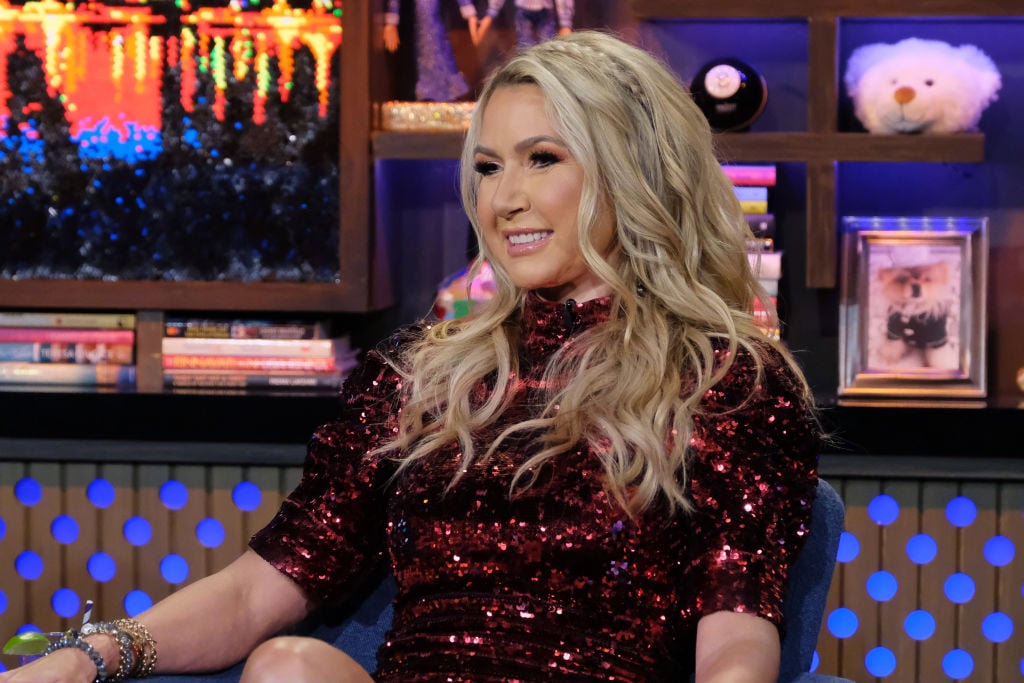 Kary Brittingham on 'Real Housewives of Dallas'
Last season, stay-at-home mother of four Kary Brittingham premiered on Real Housewives of Dallas. Introduced to the other ladies by D'Andra Simmons and former housewife Cary Deuber, she invited the women to her Careyes, Mexican home, to get to know them better.
She and philanthropist LeeAnne Locken almost immediately got off on the wrong foot as Brittingham pegged Locken as a negative person who continually complained.
When Locken attempted to defend her actions by bringing up her traumatic past, it didn't work as Brittingham felt like the charity queen was attempting to gain sympathy.
They stayed at odds throughout the entire season, and it came to a head during a cast trip to Thailand. Locken made several controversial remarks about Brittingham, which many, including other housewives, perceived as racist, and tried to defend herself by claiming she "slept with plenty of Mexicans."
During the reunion, Locken apologized to the mother-of-four and acknowledged she "made a mistake." A few weeks afterward, the former pageant queen announced she would not return for Season 5.
While many believe Bravo fired her due to her controversial remarks, Locken has maintained she left on her merit because she was tired of being "targeted and attacked" by the other women and wanted to focus on her philanthropic work. 
Kary Brittingham says they will 'come up with a fun trip' for 'RHOD' Season 5
Currently, The Real Housewives of Atlanta is airing. However, they opted for a virtual reunion due to the coronavirus (COVID-19), and Andy Cohen himself tested positive for it.
Real Housewives of New York and Beverly Hills will release as scheduled as those seasons have already concluded. The finales for them might be delayed as well, depending on how long the coronavirus-related regulations are in place.
Reportedly, filming for RHOD Season 5 should have started around mid-April, allegedly with two new ladies joining the cast. However, sources claim production has suspended due to the coronavirus (COVID-19) pandemic.
Not only are fans concerned that they will not see the season on time, but they are also worried the ladies will not be able to go on a cast trip, thus missing out on the "drama that goes down." One user tagged several housewives asking them if they were "going to be deprived of a trip on the show," and Brittingham responded.
She promised the ladies would "come up with a fun trip, no matter what." Therefore, depending on when filming starts and how the travel regulations are then, the housewives' trip might have to be within driving distance.
Even though it's unclear when production will begin for Real Housewives of Dallas Season 5, it's possible fans might not have to wait for it to air.