'RHOD': LeeAnne Locken Accuses Production of Asking Other Housewives to 'Attack' Her
Original housewife LeeAnne Locken departed from Real Housewives of Dallas after four seasons. During her run on the show, the 52-year-old Infinity Dress creator got into several arguments with nearly every housewife on the series. According to Locken, the Bravo production crew made her a target and asked the other ladies to "attack" her.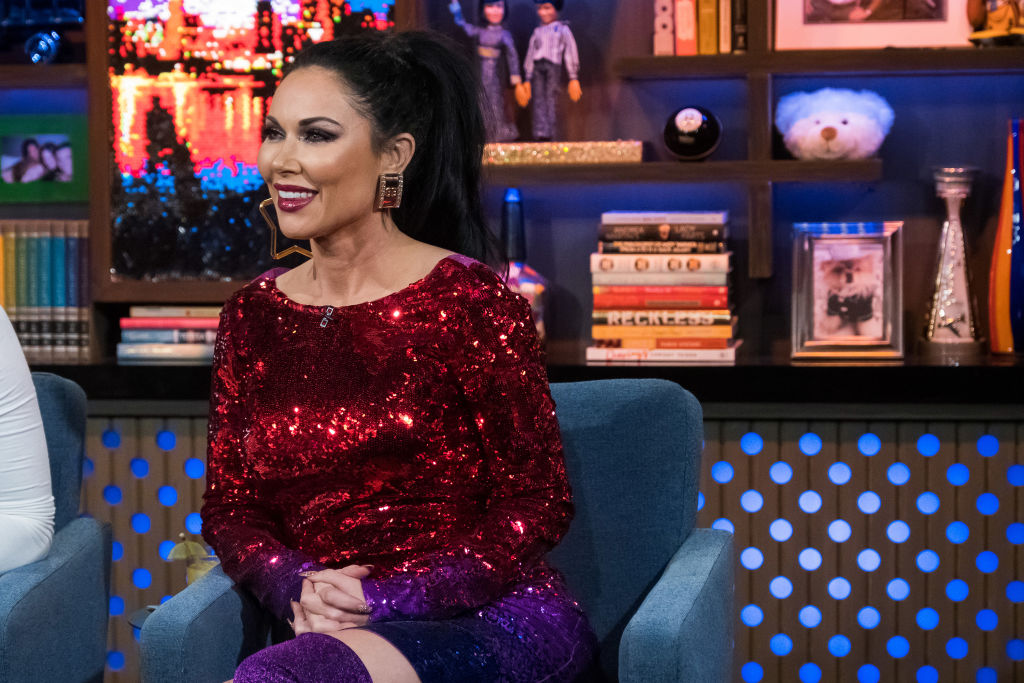 LeeAnne Locken frequently got into arguments with other 'RHOD' co-stars
In 2016, former pageant beauty LeeAnne Locken joined the cast of Real Housewives of Dallas in the first season alongside Cary Deuber, Stephanie Hollman, Brandi Redmond, and friend, Tiffany Hendra.
Right off the bat, Locken butt heads with jokester Redmond as the former NFL cheerleader did not take her charity events as seriously as she did. The Infinity Dress creator also caused waves with Stephanie Hollman when she attempted to "warn" the housewife about how Redmond might taint her reputation.
Additionally, Locken got into a heated argument with a friend of the show, Marie Reyes, in which the former pageant beauty allegedly threatened Reyes.
RELATED: Why the 'RHOD' Ladies Thought LeeAnne Locken's Racist Comments 'Would Never See the Light of Day'
In the third season, Locken and close friend D'Andra Simmons had a huge falling out after the charity-focused housewife implied the business owner had an alcohol problem.
Simmons then claimed that Locken's fiancé cheated on her, further driving a wedge between the former friends. The Infinity Dress creator also spread rumors that original housewife Cary Deuber's husband, Mark, had sexual relations with men she insisted she knew personally at a Dallas gay bar.
Locken has since apologized and repaired her relationship with the couple.
LeeAnne Locken left 'RHOD' after four seasons
A few weeks after the Real Housewives of Dallas Season 4 reunion, Locken announced her departure from the Bravo series. In her original statement, she claimed she made the "personal decision to step away" because she wanted to focus on her family and charity organizations.
However, Cary Deuber, who dropped from full-time housewife to friend of the show after the third season, implied that Locken got the boot from Bravo.
RELATED: 'RHOD': Was LeeAnne Locken Fired After Racist Scandal? Cary Deuber Drops Major Bombshell
After Deuber's claims, the 52-year-old has continued to insist she left the series on her own terms and plans to pursue other avenues in various Instagram and Twitter responses.
Many fans believe the Infinity Dress creator was fired from RHOD due to her racially-charged comments about and mocking of Guadalajara, Mexico-born housewife, Katy Brittingham. 
LeeAnne Locken accuses production of asking housewives to 'attack' her
According to several sources, realtor Jennifer Long and anesthesiologist and associate professor Tiffany Moon, M.D., are joining the cast of RHOD for the upcoming fifth season as full-time housewives.
In a May 25th tweet, a fan asked Locken if she would have gotten along with the two new housewives if she stayed on the show. The Infinity Dress creator responded and explained she "typically got along with everyone unless production asks them to attack me, as they frequently did."
RELATED: 'Real Housewives of Dallas' Spoilers: Which Two Ladies Are Allegedly Joining the Cast?
Another fan called out Locken and asked if production also asked her to be "racially ignorant against another cast member," to which she argued that she and Brittingham are the "same race."
Someone else agreed with the former pageant beauty that "there is something shady going on with Bravo production crew," and Locken clarified they're "lazy" not "shady."
RELATED: 'RHOP' Monique Samuels Says She's 'Rooting' for LeeAnne Locken's Future After 'RHOD' Departure
A fan also said they believe the network's producers "manipulate editing in order to paint someone in a less than honest manner." The former original housewife replied she's "far from perfect" but "so much more than you saw."
She also insisted Bravo made her the "target" because she's "not a puppet" and would not do anything they asked or told her to do. Filming for Season 5 is scheduled to begin June 2020, and it's unclear whether Locken will appear in a friend's capacity or at all.