'RHOD': Was LeeAnne Locken Fired After Racist Scandal? Cary Deuber Drops Major Bombshell
LeeAnne Locken announced this week that she was leaving The Real Housewives of Dallas after four seasons. The former carnival worker's exit comes after a serious scandal involving co-star Kary Brittingham. Locken received major flack from fans of the Bravo reality series for the racial slurs she used that even Andy Cohen called "vile" and "disgusting."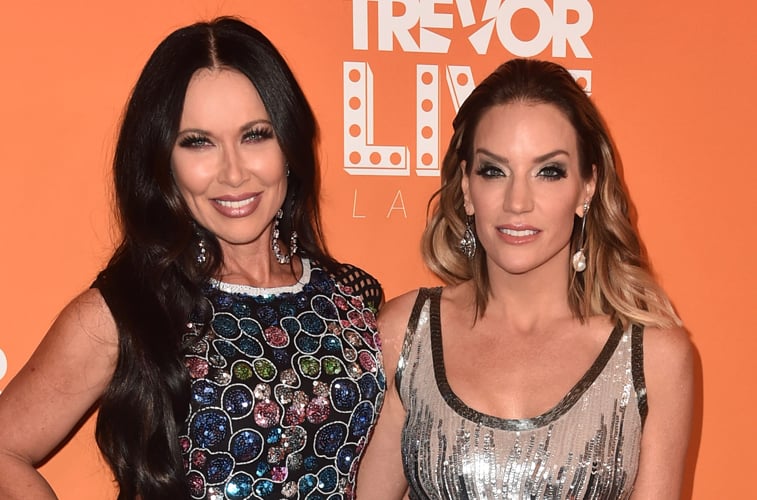 What did LeeAnne Locken's statement say?
Locken released a statement about her departure from RHOD after being a full-time Housewife for four seasons.
"The last four years have been a trolley-slapping good time but after much consideration, I have made the personal decision to step away from RHOD," Locken said in a statement to People.
During season 4, Locken shared her wedding and said that filming the show was "personally challenging."
"I am looking forward to stepping away from the cameras and spending quality time with my husband and friends, traveling, but most importantly, getting back to philanthropy, which was my main reason for joining the show," she added.
In no moment, Locken is clear of the reasons why she was leaving the reality show. From the looks of it, it appeared that it was her own decision to walk away from the series.
Cary Deuber has a slip-up
Deuber, who is also an RHOD OG, was demoted for season 4 of the Bravo reality series. She made brief appearances last year, mainly during Locken's endless bridal showers.
The former Housewives star was broadcasting on Instagram Live when a fan pointed out in all-caps that Locken was not returning to the show.
"Yeah, LeeAnne is off R-H-O-D, just like me. Yay," Deuber acknowledged as she continued to apply her makeup.
This was the first time that it was acknowledged that Locken was not offered a contract to return to RHOD and in fact, she was fired.
Andy Cohen reacts to the news.
As the father of all Housewives, Andy Cohen had a lot to say about Locken's departure announcement. It was on his SiriusXM show where he dedicated a few words to Locken and acknowledged her impact.
"I don't think that Dallas would still be going if it weren't for her contribution to the series," Cohen said on Andy Cohen Live. "She has been an incredibly strong part of the show. A driving character — driving a lot of drama and humor and heart. I want to salute her for that because she has made a significant and important contribution to that show."
Cohen also added that he would like to talk to Locken after the dust settles. The last time they spoke was during the RHOD season 4 reunion where he grilled her about her horrible language.
"On a personal note to her, I wish that our last go-around on the air hadn't been so contentious," he added. "I'm hoping that once the breeze has blown through she will come back and join me for a kiki at some point on Watch What Happens Live."
Season 5 of RHOD is gearing up to start production soon. Fans will be able to see the new season sometime later this year on Bravo.