'RHOD' LeeAnne Locken Claims She and Kary Brittingham Are the 'Same Race'
Original housewife LeeAnne Locken left Real Housewives of Dallas after four seasons, presumably due to backlash from derogatory comments she made about castmate Kary Brittingham. In an Instagram comment, Locken refuted racism accusations against her because "Kary and I are the same race."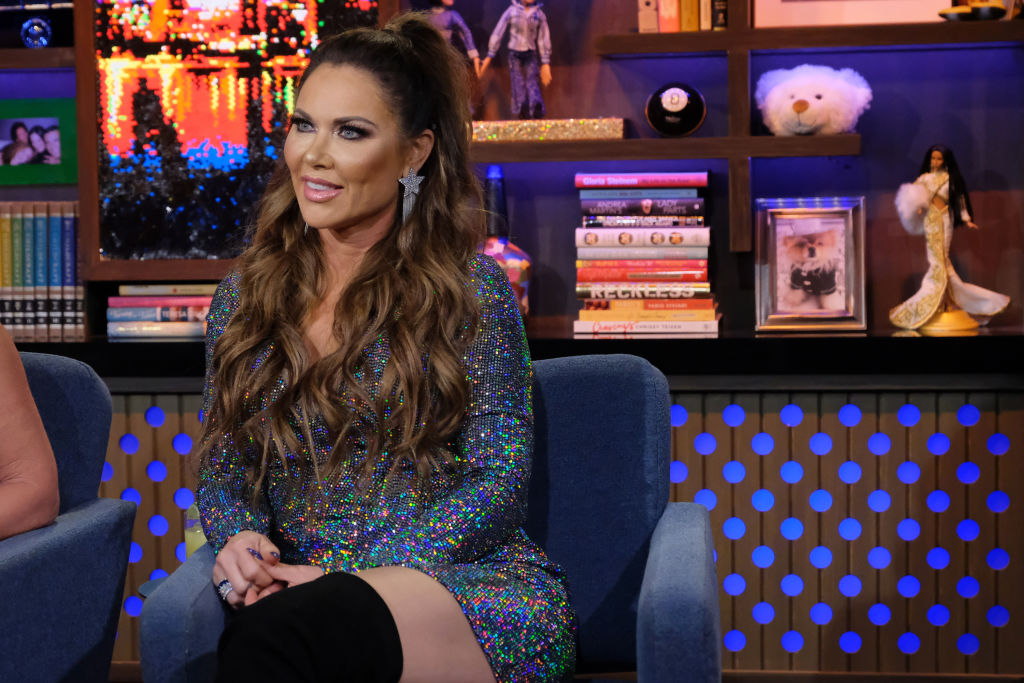 LeeAnne Locken made derogatory remarks about Kary Brittingham
In the fourth season of Real Housewives of Dallas, original housewife LeeAnne Locken and newcomer Kary Brittingham started on the wrong foot. When the ladies vacationed at her beautiful Careyes, Mexican home, Locken complained about nearly everything, annoying Brittingham.
The mother-of-four attempted to get to know her, but the former pageant beauty came off as defensive, and they never truly resolved their issues. The ladies butted heads again in Thailand when D'Andra Simmons wore Lockens' Infinity Dress to dinner, and Brittingham harshly criticized the clothing, causing the former pageant beauty to leave dinner.
Stephanie Hollman followed, and Locken made derogatory remarks relating to Brittingham's Mexican heritage. After the group spent a night on the town, Locken mocked Brittingham in a way many interpreted as racist to Kameron Westcott.
Bothered by her words, the Sparkledog owner informed the newcomer about what Locken said and then confronted her friend later. The Infinity Dress creator eventually acknowledged her hurtful words at the reunion and apologized to an upset Brittingham.
LeeAnne Locken left 'RHOD' after four seasons
In a February 2020 statement to People, the original housewife announced she "made the personal decision" to step away from the Bravo reality series. According to Locken, she chose to leave because of her "challenging" experience in Season 4, and she wanted to focus more on her philanthropic work.
Shortly after her statement, Cary Deuber, an RHOD OG who is now a "friend" of the show, implied Bravo "fired" Locken in an Instagram Live broadcast.
However, Locken has continually insisted that she left on her merit on social media because the other women targeted her, and she "would rather be happy.
Additionally, the former pageant beauty reported she has several projects in the works, including three television shows, two movies, and an upcoming book.
LeeAnne Locken claims she's the 'same race' as Kary Brittingham
In an Instagram comment, Simmons suggested the person behind an account was actually Locken using a fake profile. The Hard Night Good Morning owner told her former best friend to "check your facts" and called her "despicable."
Additionally, she advised Locken to "do something meaningful with your life" as the Infinity Dress creator has "lots of time on your hands now." Locken responded four days later and contended she did have a "fabulous life," which is why it took her so long to reply. She also advised Simmons to "back off" and "be careful."
In another Instagram comment, the former pageant beauty responded to a user who called her a racist and implied she had a personality disorder. Locken admitted she struggled with depression but refuted his other claims. She also called the user's racism accusations "ignorant" because "Kary and I are the same race."
Technically, Hispanic is not a race, but an ethnicity. Therefore, many Hispanics or Latinos identify as white on the census or other government documents. However, this can be offensive because Hispanics have been fighting for representation as "white" does not accurately represent their racial identity.
It's unclear when Real Housewives of Dallas will return as COVID-19 postponed their production schedule.