'RHOD': The 1 Shocking Reason D'Andra Simmons Claims Leeanne Locken 'Begged Her' to Join the Franchise
Real Housewives of Dallas stars D'Andra Simmons and LeeAnne Locken were friends before joining the franchise. However, throughout four seasons, their friendship has fallen apart, and Simmons admitted she doesn't see any hope for them.
In an interview with Out in the Wild Podcast, the business owner revealed the surprising reason she decided to become a housewife.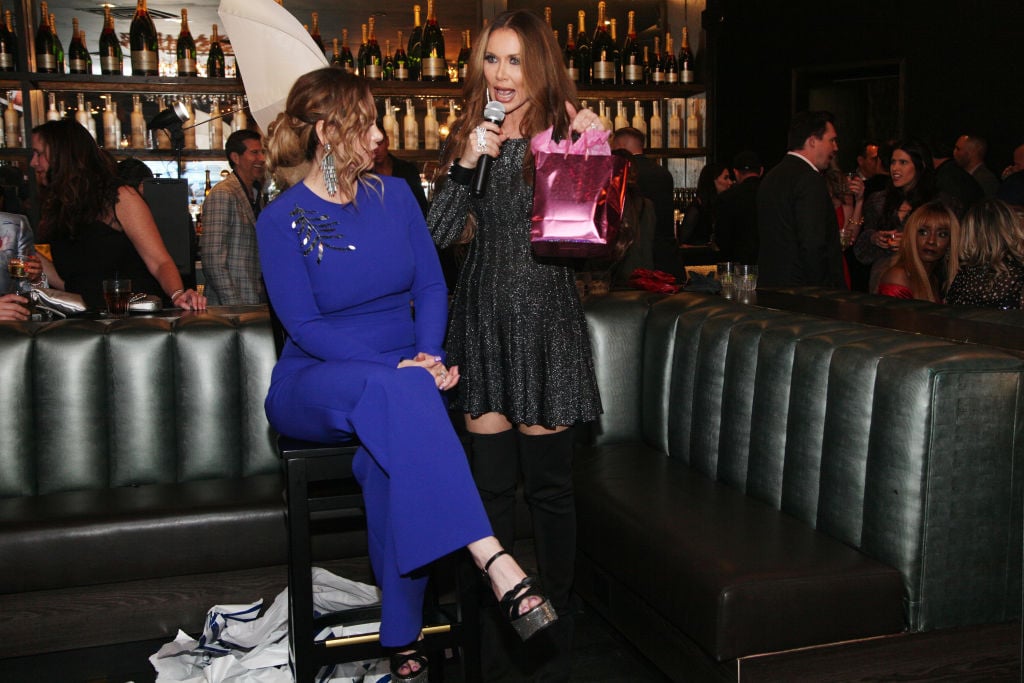 D'Andra Simmons and LeeAnne Locken seemingly fell out during 'RHOD'
Before both women joined the Real Housewives of Dallas franchise, they were great friends. However, their relationship soured after D'Andra Simmons questioned the faithfulness of Locken's then soon-to-be-husband, Rich Emberlin.
The 52-year-old thought her friend tried to ruin her wedding and relationship with the rumor and demanded an apology. While Simmons did apologize and "own up" to what she said, she refused to "refute the truth I know."
Since then, the women have attempted to repair their relationship a couple of more times to no avail. At Part 1 of the Season 4 reunion, Simmons admitted she didn't think their issues could ever be resolved.
'RHOD' D'Andra Simmons detailed her fall out with LeeAnne Locken
In an interview with Out in the Wild Podcast, Simmons said she and Locken both had public lives before joining the franchise. However, the business owner noted, "some people are affected by fame in different ways."
Simmons explained that while others get "addicted" and begin doing anything to stay famous, for her, if it's over, then she "has other things to move on to," including her business.
She felt like Locken changed, and started saying and doing outrageous things for "shock effect" and to maintain fame. Additionally, Simmons explained she never accused Emberlin of cheating but did question their relationship because she heard rumors.
According to the business owner, she wanted to give Locken a chance to tell the truth and create a redemption story. Overall, Simmons admitted she "misses LeeAnne before Housewives" because her husband and Emberlin were also very close.
However, she said she can never trust Locken again after the 52-year-old "persecuted" her on social media.
D'Andra Simmons revealed LeeAnne Locken 'begged' her to join 'RHOD'
One of the hosts of the podcast asked Simmons how Bravo cast her for the show, and she admitted the show was called How To Make it in Dallas before it was turned into another Housewives installment.
After appearing in an episode on a TLC series in 2005, Simmons said she continued to receive calls from reality shows ever since. According to the business owner, she received an invitation to join the first season but declined as she had several projects going on at the time.
However, she claimed Locken came over to her house and "dropped to her knees," begging Simmons to join the second season. The business owner said Locken wanted her to sign on because the show required a "big name in Dallas," and her then-friend "needed the income."
Simmons admitted Locken "weighed in a lot" on her decision to become a housewife other than exposure for her business. Watch Part 2 of the RHOD Season 4 Reunion on January 8, 2020, at 9 p.m. EST on Bravo.