'RHOD' Star Brandi Redmond Responds to Video of Her Mocking Asians
Video resurfaced of 'RHOD' star Brandi Redmond making fun of Asians in front of her kids. She responded and claimed there's more context.
After allegations of racism surrounded LeeAnne Locken during Season 4 of Real Housewives of Dallas, a video of Brandi Redmond mocking Asians has resurfaced.
She responded to the backlash by apologizing and insisting, "it was a good impression."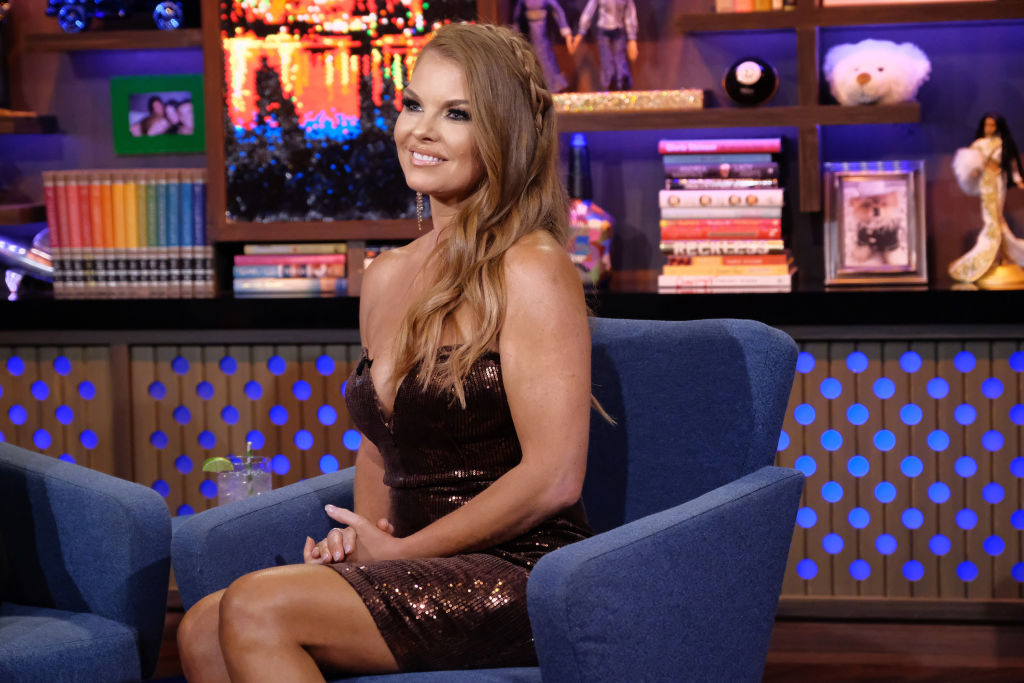 Brandi Redmond on 'Real Housewives of Dallas'
The former Dallas Cowboys cheerleader has starred in Real Housewives of Dallas since the first season in 2016. While a very close friend to Stephanie Hollman, she has almost always had problems with Kameron Westcott because of her crude sense of humor.
However, viewers enjoy watching Redmond as she loves playing pranks on the other ladies. After giving birth to two girls, and then failing to have a third child, the cheerleader and her family decided to adopt a baby boy, Bruin.
During Season 4, Bruin's mother became pregnant again, and Redmond contemplated taking in that child as well.
History of allegations of racism on 'Real Housewives of Dallas'
Kary Brittingham and LeeAnne Locken almost immediately got off on the wrong foot, starting from their cast trip to Careyes, Mexico. It finally reached a boiling point when the ladies went to Thailand, and D'Andra Simmons, accompanied by Brittingham, arrived at dinner with Simmons wearing Locken's Infinity Dress.
During the meal, both women criticized the dress nonstop, complaining they couldn't figure it how to put it on, even though Locken boasts it can be worn over 100 different ways.
Their constant complaints caused the 52-year-old to storm out of the restaurant, with Stephanie Hollman following her. Locken angrily explained her frustrations with the two to Hollman, and referenced Brittingham as the "Mexican."
She continued to bring up Brittingham's ethnicity and mock her to Kameron Westcott, who did not correct her because she wanted everyone to enjoy the trip.
However, she told Brittingham what Locken said, which lead to a confrontation between the women at Redmond's party. After lying about making the comments in the first place, she finally owned up to them but denied they were racist remarks.
Locken also rejected the idea of being racist because she's "slept with plenty of Mexicans" and "sat in Julio Iglesias' lap." Fans then began an online petition to remove the 52-year-old from the show because of her offensive comments.
Racist video starring 'RHOD' Brandi Redmond resurfaced
During the Season 4 reunion, Locken referenced her wedding planner, Steve Kemble, several times as the other ladies critiqued the event. In other parts of the reunion, they, including Redmond, will also question her over her racist remarks.
Almost immediately after Part 1 aired, Kemble posted a video of Redmond on Twitter where she impersonates an Asian with her children in the background. He demanded she apologizes to Locken or will receive the racist label as well.
In the video, Redmond is in the car with her bangs spread out over her head, saying, "Oh, everybody ask me what Asian I am because my eyes, they squinty. But I have a new hair-do." She used a high-pitch accent in broken English, seemingly mocking Asians.
The cheerleader clarified and said she made the video three years ago in response to Simmons calling her eyes squinty. A user asked if she was "making fun of Asians," and the cheerleader replied, "There is a difference between making fun of yourself vs. others or talking s**t."
She also insisted she "impersonates people for laughter, not pain." Redmond apologized to several fans who voiced their disappointment, promising it was not her "intention" to hurt anyone.
The cheerleader then became angry with the criticism, and said Locken "must be obsessed with me to save a story that I posted 3 years ago." Additionally, she told another follower it was "a good impression if I do say so myself, and there was no harm done. I would do it again for a damn good audition. Have a great day."
After going off on a few more followers, she apologized again and claimed "that video was taken out of context without the back story." The allegations against Redmond will get addressed on Season 5 if Bravo decides to renew the franchise.