'RHOD' Stephanie Hollman Reveals the 1 Thing She Wished Would Have Aired During the Season
After Real Housewives of Dallas wrapped, Stephanie Hollman took to Twitter to answer fans' questions. She revealed the one thing she wishes would have aired during Season 4 of RHOD.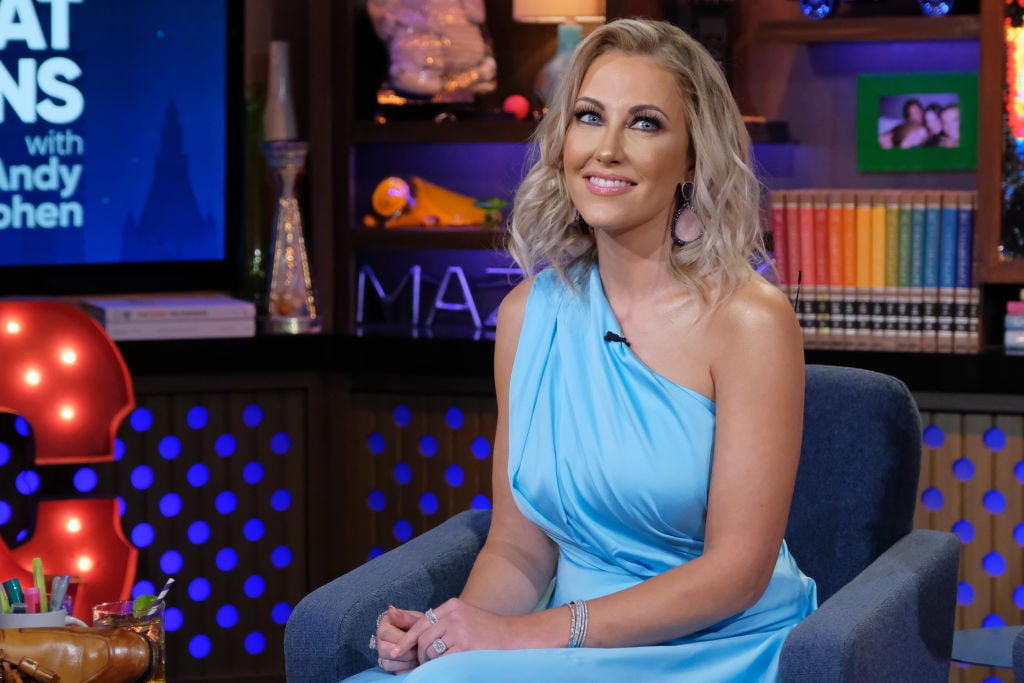 Stephanie Hollman felt triggered after LeeAnne Locken's suicidal comments
During a cast trip to Kary Brittingham's house in Careyes, Mexico, the newcomer and LeeAnne Locken started off on the wrong foot. Locken complained about the sleeping arrangements, the amount of stairs on the property, and almost everything in between.
When Brittingham confronted Locken over her condescending attitude, the 52-year-old revealed her traumatic past. She also mentioned her suicidal thoughts, which triggered Stephanie Hollman, who has been struggling with depression.
Even though Hollman shared a room with Kameron Westcott, she decided to go to Brittingham's room and express her feelings. The fact that the mother-of-two chose to have that moment with the Guadalajara-native, who she met right before the trip, instead of Westcott, who she's known for two years, upset the 36-year-old.
Additionally, Westcott felt like Hollman didn't have her back because the mother-of-two didn't tell Brandi Redmond not to yell during a dinner that ended in a fight. Therefore, the two decided to have lunch after they returned to Texas to figure out their friendship.
Stephanie Hollman and Kameron Westcott disagreement on 'RHOD'
Westcott felt like Hollman and Brandi Redmond were in a "clique" and wanted to get to know the mother-of-two better. They grew close on their trip, but Redmond and Westcott had an argument, which caused the California-native to throw a napkin in her face and call her "trashy."
This marks the second time Westcott used the word towards Redmond, and it hurt her feelings as the former cheerleader grew up in trailer parks. Hollman took her friend's side and repeatedly told Westcott that she shouldn't have made the comment.
The two ladies then went to lunch, and the California-native explained it upset her that Hollman didn't stand up for her and tell Redmond to stop screaming in her face.
Hollman tried to explain that she also went "through hard things" during the trip, and Westcott called her out for going to Brittingham instead of her. When the mother-of-two admitted she "didn't want to go" to Westcott at that moment, it hurt the California-native's feelings.
Hollman tried to explain further that she wants to have "more than a surface-level friendship," which upset Westcott even more. In a confessional, the 36-year-old stated she "put a lot of work" into their friendship and took Hollman's comment as a slap in the face.
Frustrated, Westcott walked away from the table, and the two have not been on good terms ever since.
What 'RHOD' Stephanie Hollman wished would have aired
After the Real Housewives of Dallas Season 4 aired, a Twitter follower asked Hollman "one thing" she wanted "aired during the season." The mother-of-two responded, "Hmm – I did a mental health event with my mother, and that's the one thing I wish made it."
She also included a red heart emoji. Presumably, the event happened around the time Locken's comments "triggered" her, and it helped her move past that part in her life.
There's no explanation as to why it didn't make the final cut, but RHOD also covers five other women, and the producers probably couldn't find a place to fit it in.