'RHOD': Stephanie Hollman Revealed Her Husband Travis Previously Had a Serial Killer for a Babysitter
RHOD star Stephanie Hollman, her husband Travis, and their two children have been a part of the cast since its inception. Currently, in season 5, Hollman wants to have a life outside of being a mom and has launched a charitable organization. Although Travis remains a little skeptical about it, he seemingly supports his wife. In a recent Valentine's Day post, the OG housewife thanked her husband and expressed her appreciation for him being alive, as a serial killer previously babysat him.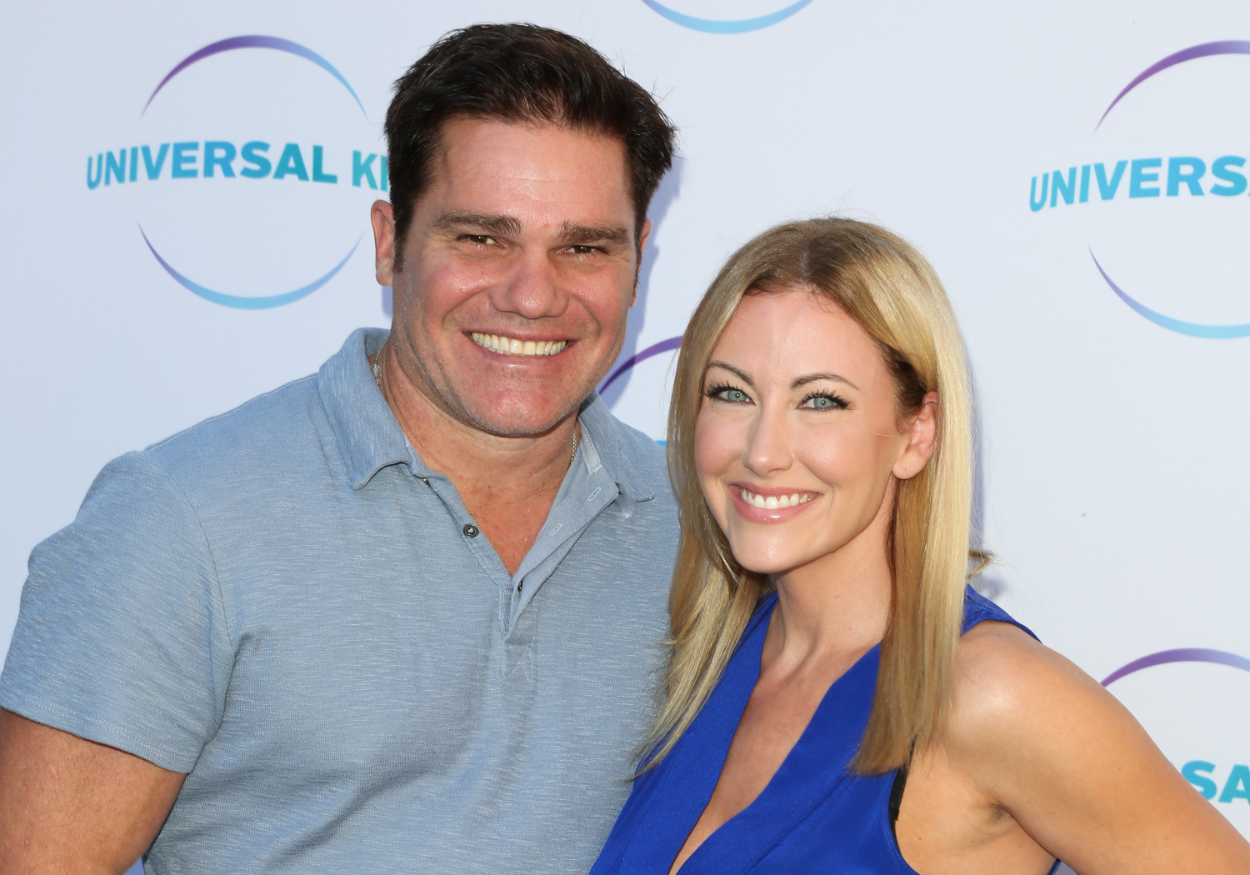 Stephanie Hollman is an OG housewife on 'RHOD'
In 2016, Stephanie Hollman joined the first season of The Real Housewives of Dallas alongside longtime best friend, Brandi Redmond. After initially not getting along with co-star LeeAnne Locken, the housewife opened up about her previous depression.
She also didn't see eye-to-eye with co-star Kameron Westcott, someone she called a "bully" in a Dec. 2019 interview, and the ladies blocked each other on social media following the fourth season.
However, they have since repaired their friendship. The mother of two children, Hollman is a stay-at-home mom, while her husband, the President, and CEO of Hollman Inc. Travis, serves as the primary breadwinner.
Wanting to get back to her passions of helping others, the OG housewife noted she planned on launching a foundation.
Hollman wants to start a foundation while husband Travis is unsure
After being a stay-at-home for several years, Hollman wanted more, so she launched her own foundation. Combining her background in social services and her husband's successful locker manufacturer business, her charitable organization provides free locker room makeovers for underprivileged schools.
When talking to Travis about it, he brought up the work involved by getting the materials donated and the use of his workers for it. Therefore, she felt he didn't support her vision.
However, Travis proved he did by setting her up with her own office, even though he wanted her to do most of the work.
During the first couple of seasons, he rubbed many fans the wrong way by how he spoke to his wife and his seemingly misogynistic and archaic views when it comes to traditional marriage roles. However, they are starting to warm up to him.
Hollman reveals a serial killer babysat Travis
Randy Woodfield, also known as the I-5 Killer or I-5 Bandit because he committed his crimes alongside the Interstate 5, is an Oregon-based serial killer who reportedly babysat Travis and his sister at one point.
The convict began his spree in 1975 when Travis would have been around six years old. Named one of the deadliest serial killers in history, he is suspected of killing at least 44 people, although he's only been convicted of one.
In a 2021 Valentine's Day post, Hollman doted on her husband and included his background, noting, "you are the only person I have ever met who was babysat by a serial killer and made it out alive." The fun fact surprised her followers, and many of them found it hilarious.
Friend Trey Stewart encouraged her to recount the narrative on their podcast, to which Hollman agreed. According to her, it's Travis's "favorite story" to tell others. The Real Housewives of Dallas airs Tuesdays at 9/8 Central on Bravo.