'RHOD': When Did Brandi Redmond's Husband Allegedly Cheat on Her?
'RHOD' star Brandi Redmond will address husband's infidelity rumors. When did the alleged cheating take place?
The Real Housewives of Dallas star Brandi Redmond and her husband Bryan welcomed their fourth child in Feb. 2021. However, a few weeks later, a video went viral featuring a man many believe is her husband kissing another woman. While the two initially had no comment, she will break her silence during the season 5 reunion. When did the alleged cheating take place?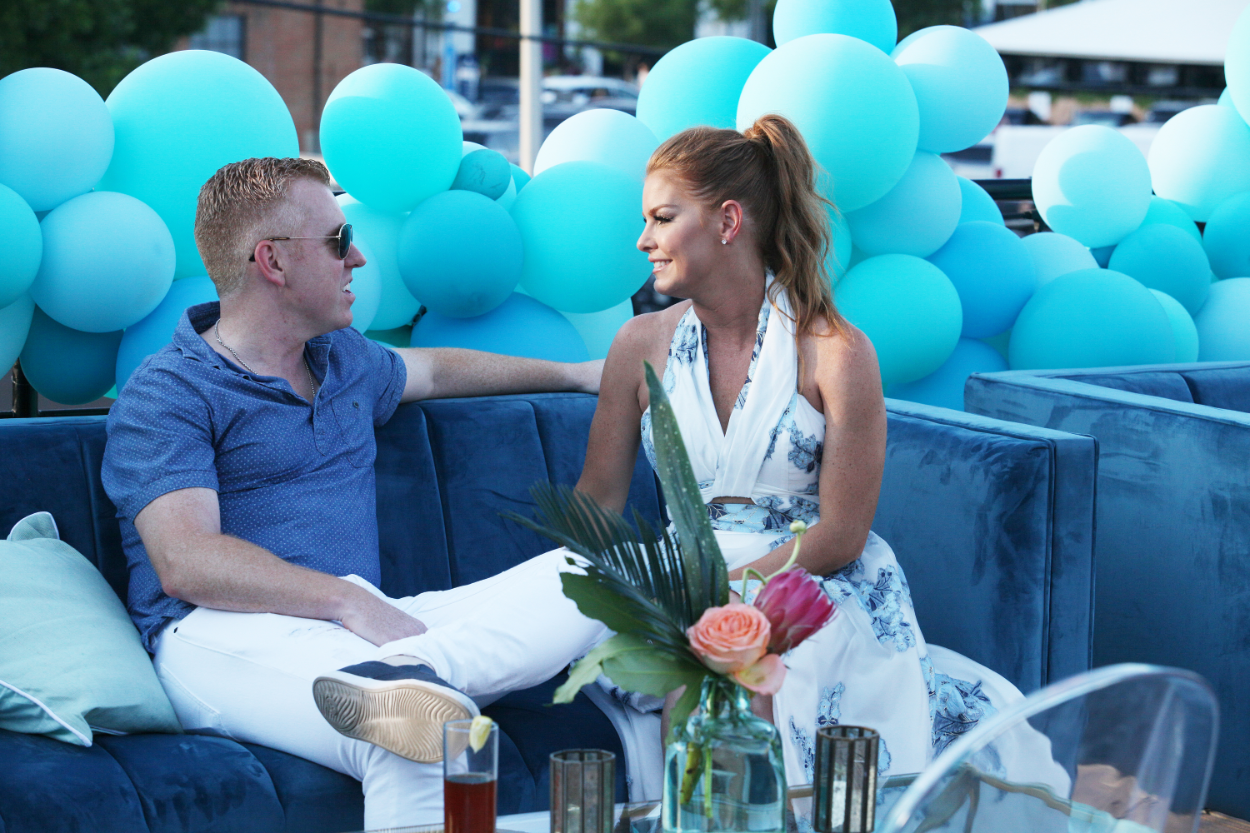 Brandi Redmond, an original cast member of 'The Real Housewives of Dallas'
Former Dallas Cowboys cheerleader Brandi Redmond debuted on The Real Housewives of Dallas as an original cast member alongside longtime best friend, Stephanie Hollman.
Throughout the series, she revealed she came from a poor upbringing and grieved the loss of her brother-in-law. During the second season in 2016, she danced on a stripper, upsetting her husband, Bryan, and the two hit a rough patch.
When Hollman publicly commented about the situation, it hurt Redmond, resulting in a brief following out between the close friends. The former cheerleader also got into it with co-star LeeAnne Locken who accused her of being an alcoholic.
After a racially insensitive video Redmond made where she seemingly mocked Asians resurfaced, the RHOD star had difficulty dealing with the backlash. Therefore, she went to a wellness center before returning for the fifth season.
Redmond has four kids with husband Bryan
Initially high school sweethearts, the 41-year-old and Bryan, who, according to his LinkedIn profile, is the founding principal of Suntex Marinas, married in 2003 after they both graduated from college.
In 2009, they welcomed their first child, Brinkley (12), followed by Brooklyn, who is currently 9-years-old. Hollman, who met Redmond over 10 years ago due to their husbands' existing friendship, knew an expecting mother wanting to choose adoption for her child.
Therefore, according to the RHOD star, she contacted her friend who agreed to adopt the baby, Bruin (3), in 2017.
A year after the scandalous clip made its rounds, the former cheerleader was pregnant with her third biological child. She gave birth to 2-month-old Brilynn in Feb. 2021. 
Bryan reportedly cheated, Redmond to address it at season 5 reunion
As season 5 aired, a video went viral featuring a man who resembles Bryan at a nightclub dancing with a woman clearly not Redmond, as she has several tattoos. In the short 2018 clip, seemingly recorded by another clubgoer, they whispered in each other's ear, and the man pulled her closer to kiss her on the lips and forehead.
If it is Redmond's husband, then he stepped out on his family shortly after they adopted Bruin. While neither has commented on the video, host Andy Cohen asked Redmond point-blank about the rumors during the season five reunion.
The trailer doesn't show her response but cuts to her wiping away a tear. Although it's unclear if her crying is related to that question, she will address the situation. A couple of days before the reunion teaser, Redmond posted a picture of her and Bryan on Instagram on a "date night" to her Instagram Story.
She later uploaded a video with her husband, captioning it, "happy life, happy wife." The former cheerleader hasn't posted anything with Bryan since a Jan. 2021 throwback maternity photoshoot. The Real Housewives of Dallas airs Tuesdays at 9/8 Central on Bravo.