'RHOD': Why Many Fans Want Kameron Westcott Fired Next
Introduced by D'Andra Simmons, anesthesiologist Tiffany Moon joined The Real Housewives of Dallas in its fifth season. During the reunion, Kameron Westcott blasted Moon, seemingly relentlessly, and her husband and brother-in-law followed suit by unleashing a perceived racist attack on the newest cast member. Due to Bravo reportedly firing LeeAnne Locken as a result of her offensive words, many fans want Westcott axed from the series next.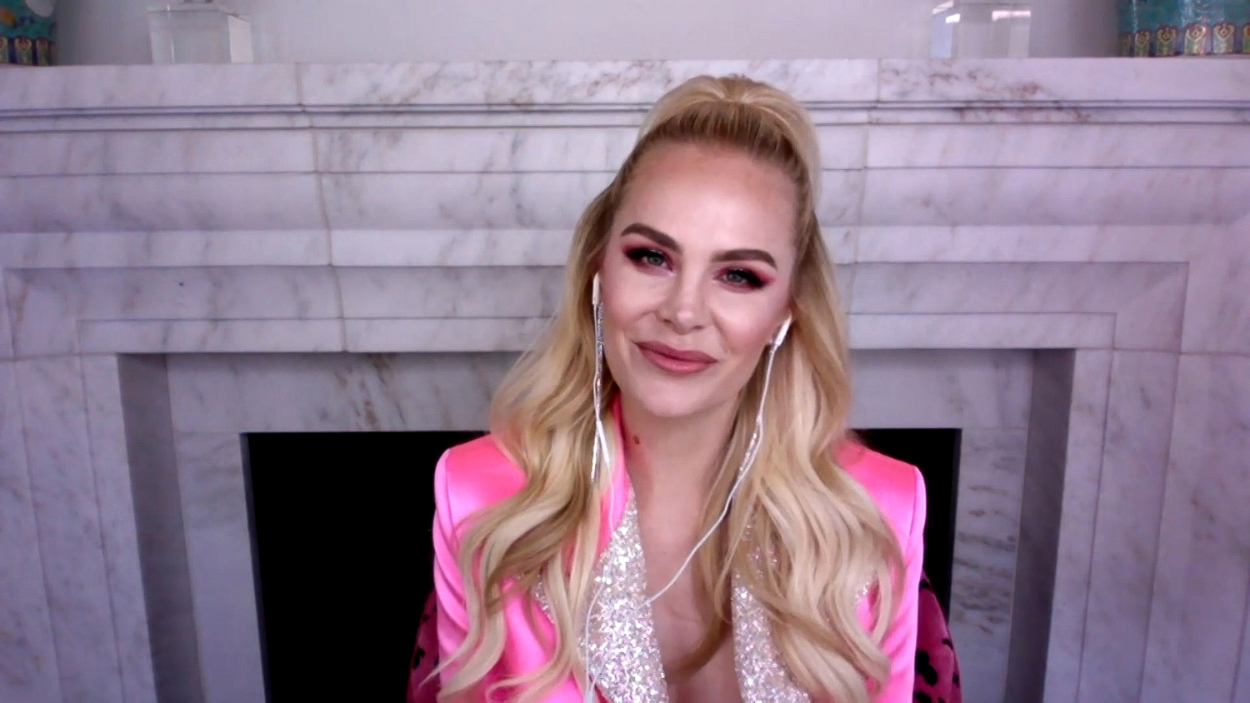 Tiffany Moon joined 'RHOD' in its fifth season
Born in China, the newest cast member said she relocated to the United States at the age of six.
According to Moon, her parents were very strict about her education, and she went on to graduate college by 19-years-old before finishing medical school four years later in the top 10 percent of her class.
RELATED: 'RHOD': Tiffany Moon Breaks Silence on Brandi Redmond and Their Friendship Status
Moon, the only full-time working cast member, works as an anesthesiologist who became more taxing due to the COVID-19 pandemic.
On top of attempting to fit in with the ladies, the newest cast member also struggled with switching to a part-time working schedule as she feared her mother's reaction. However, her mom seemed open to her scaling back at work.
Moon initially had a hard time with the other 'RHOD' cast members
Moon tried to befriend the cast members during the season as she noted she hadn't had "girlfriends." Therefore, she asked Kary Brittingham to help her "let loose" and party, but Brittingham frequently went too far, at one point pushing Moon, who can't swim, into a pool.
The newest cast member also tried to introduce the ladies to her culture and took them to a traditional Chinese meal, dim sum, complete with chicken feet. However, a few of the ladies, namely Kameron Westcott, who put the food on the floor, refused to try it, offending Moon.
She later hosted a dinner at her house that rubbed the others the wrong way when she set a time for them to leave and jokingly put crickets in their food.
Additionally, Brandi Redmond, who was under fire for posting a video seemingly mocking Asians, told Moon that she felt she couldn't be herself out of fear she would offend the new housewife.
Westcott's family attacked Moon on Twitter, Moon and Bravo respond
During the reunion, Westcott repeatedly went after Moon with her briefcase of receipts, accusing the anesthesiologist of "anti-racism" for TikTok videos that depicted her so-called interactions with her mom.
However, they hugged and claimed they wanted a fresh start. Following the reunion, in May 2021, Westcott's husband, Court, tweeted his belief that "anti-racism" is racism and likened it to the World War II Germany philosophy.
He ended his now-deleted tweet with, "I don't understand how many of your patients would be comfortable with you treating them with your open vile racism." Court has since disabled his account.
RELATED: 'RHOD': Tiffany Moon Says She Hasn't 'Been Invited Back' For Another Season
His brother Chart also weighed in by tweeting a screenshot showing Moon blocked him and included, "I've spoken to her twice, once when she was blackout drunk at my house but needed to get home for early work. Wonder if she had a hangover while working on her patients?"
It's unclear if he's deleted the tweet as he has since put his Twitter account private. Moon's lawyer, Andrew Brettler, responded to the tweets, calling the remarks "reckless, defamatory and appalling."
Bravo also responded with a vague statement, noting the organization "supports the Asian American and Pacific Island community" and affirmed their stance by Moon.
As a result, many viewers want Westcott fired, deeming her and her family's social media attack against the newest housewife as racist. The Real Housewives of Dallas airs on Bravo.